MIYAVI in Paris: The king is back to the city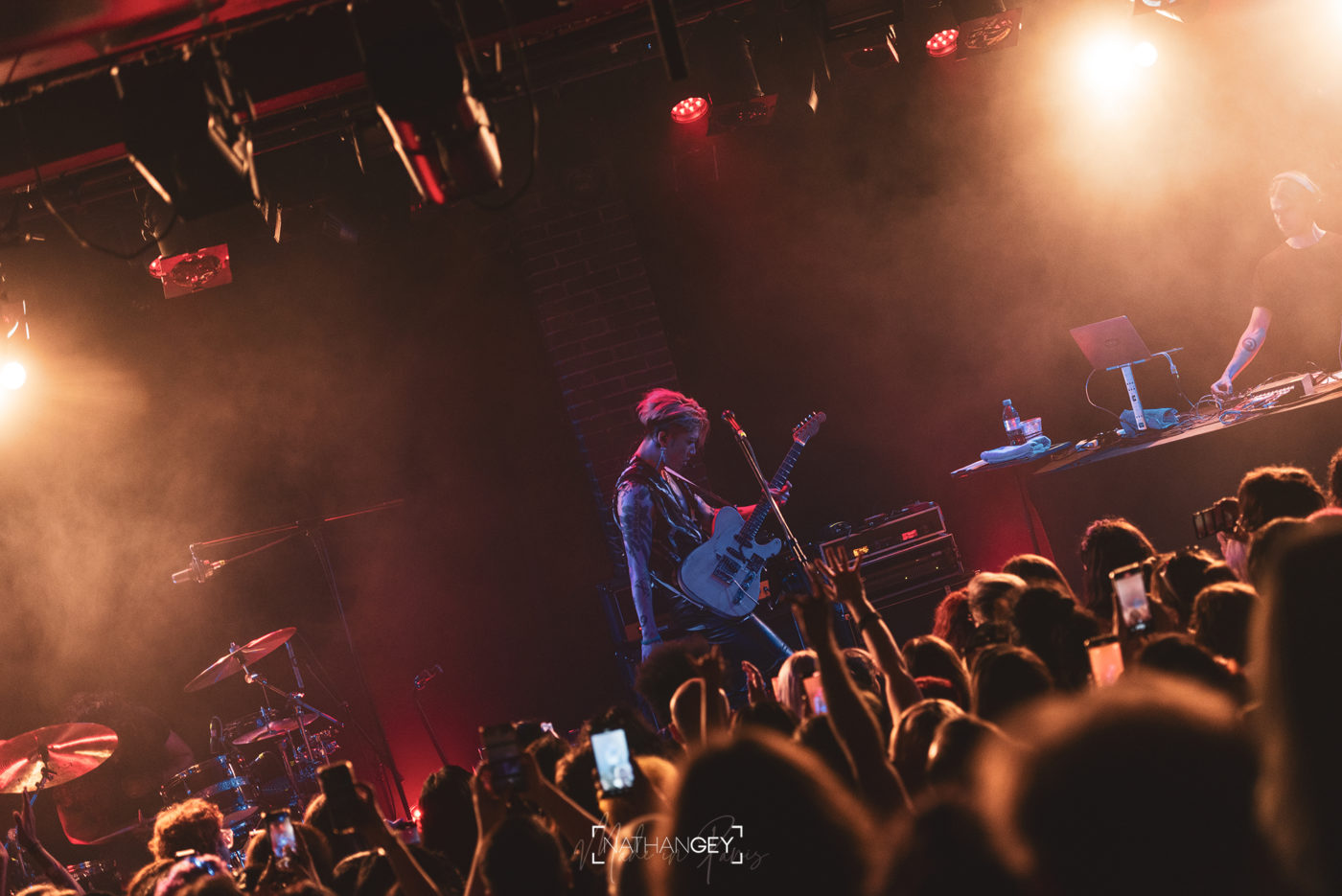 The world-renowned japanese artist MIYAVI is just as well-known in France, and is well accustomed to holding concerts in this country – having been to most of France's best known venues. Craving to make new memories with his french fans yet again, he added an extra date to his world tour "Return of the Samurai" which took place in La Maroquinerie on October 1st.
As with each of his concerts, MIYAVI's fans responded to his call and were there to see their favorite artist perform on stage. "SURVIVE", "No Sleep Till Tokyo" and "Bang!" were some of the iconic titles that resonated that night among other older and more recent tracks, keeping the audience on fire, dancing and singing to the beat of MIYAVI's guitar.
La Maroquinerie is not a big venue, which was great to create a more intimate atmosphere for the fans, but in terms of photography, this meant not much space for me to move around, especially as the show had been sold out. Therefore I had to stay in the back the whole time, that said, I had a good view of the stage and the lights were good enough. So it was mostly up to my efficiency and on-the-spot inspiration. I don't think it's one of my best photo series, but I'm still pretty happy with the results.
MIYAVY kept his promise and delivered a great performance, letting the audience enjoy his guitar skills and his overflowing charisma on stage. It is almost certain that he will be back for more during his next world tour, but until then, this is the one night that his french fans will definitely remember!
Thanks to MIYAVI for the amazing show and to Envol Prod, Kinetic Vibe for their trust!
Also thanks to La Maroquinerie for the warm welcome!
See ya!
Nathan Gey
October 11, 2023