KARD in Paris: Paris was dancing on ICKY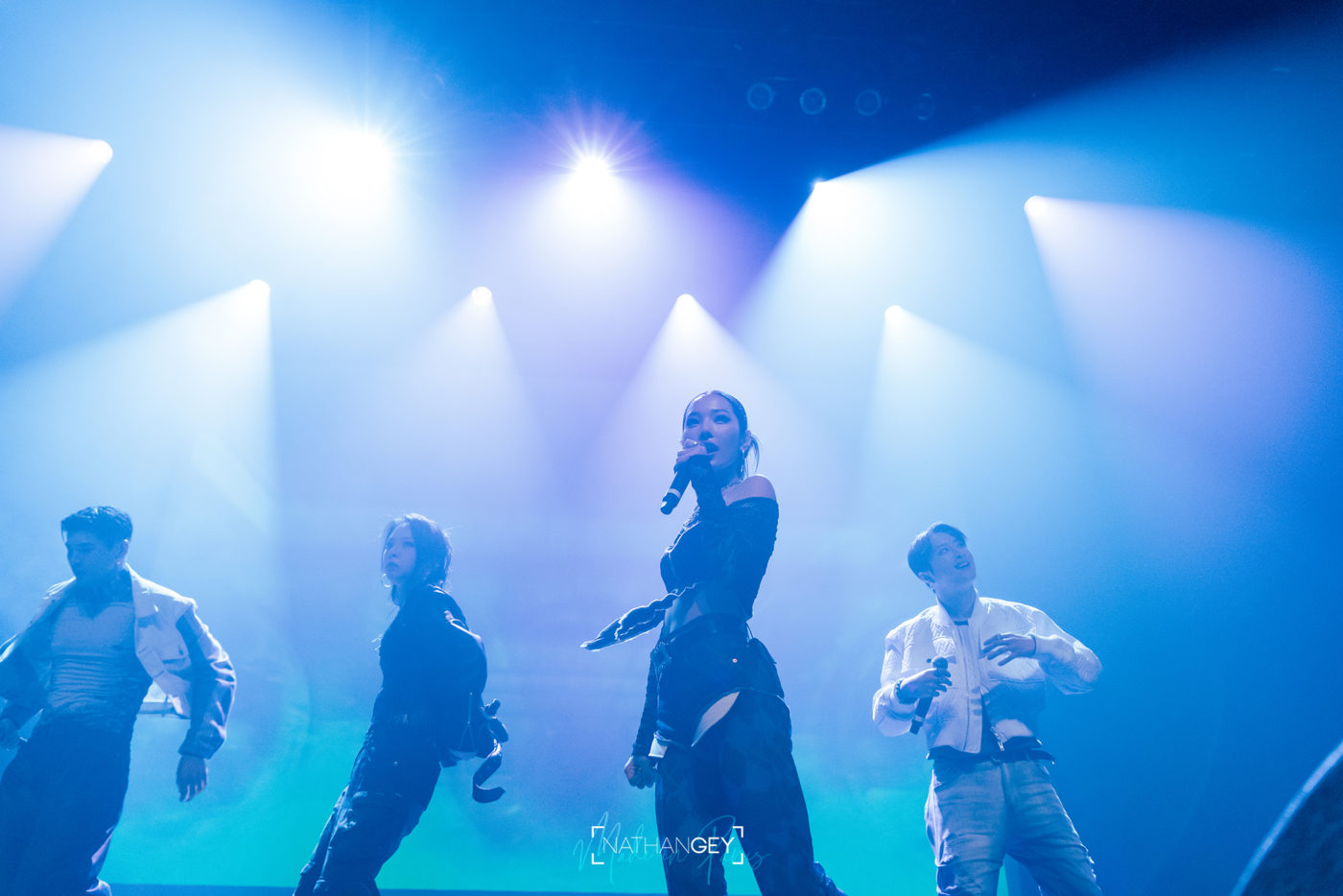 On November 8th, I had the pleasure to attend KARD's concert in Paris as photographer. Following up their tour in the United States, BM, J-Seph, Somin and Jiwoo performed throughout Europe in Madrid, Frankfurt and London, before ending their world tour in the famous venue La Cigale here in Paris.
Known for their unique lineup, KARD also made a name for themselves thanks to multiple hit songs such as "Don't Recall", "Ring The Alarm" and their latest single "ICKY". Eagerly awaited in France, La Cigale easily sold out this late summer night show, which the four members celebrated by giving their fans the most intense performance of their tour.
This was, however, quite a challenging show for me overall. Limited to the first three songs as usual and not in a great spot, I didn't get much time to think about what kind of photos I would like to take, and had to simply go with the musics' flow and the artists and audience's vibe. That said, I did my best to try to convey their joy of being in front of their french fans – which I hope does show through their beautiful dance moves and the big smiles on their faces.
Nevertheless the public was on fire, and fully ready to make this show a memorable one for the members of KARD. The Official Kevent French team had even prepared them a sweet surprise towards the end of the show, which should help them remember their 2023 stay in Paris for quite a while!
Thank you to BM, J-Seph, Jiwoo and Somin for the amazing show, and thanks to Official KEvent and DSP Média for their trust!
I wish to be able to share even more concert photography in a near future!
For now, please enjoy this photo series of KARD!
See ya!
Nathan Gey
September 24, 2023