Kyary Pamyu Pamyu: The kawaii-pop is back in Paris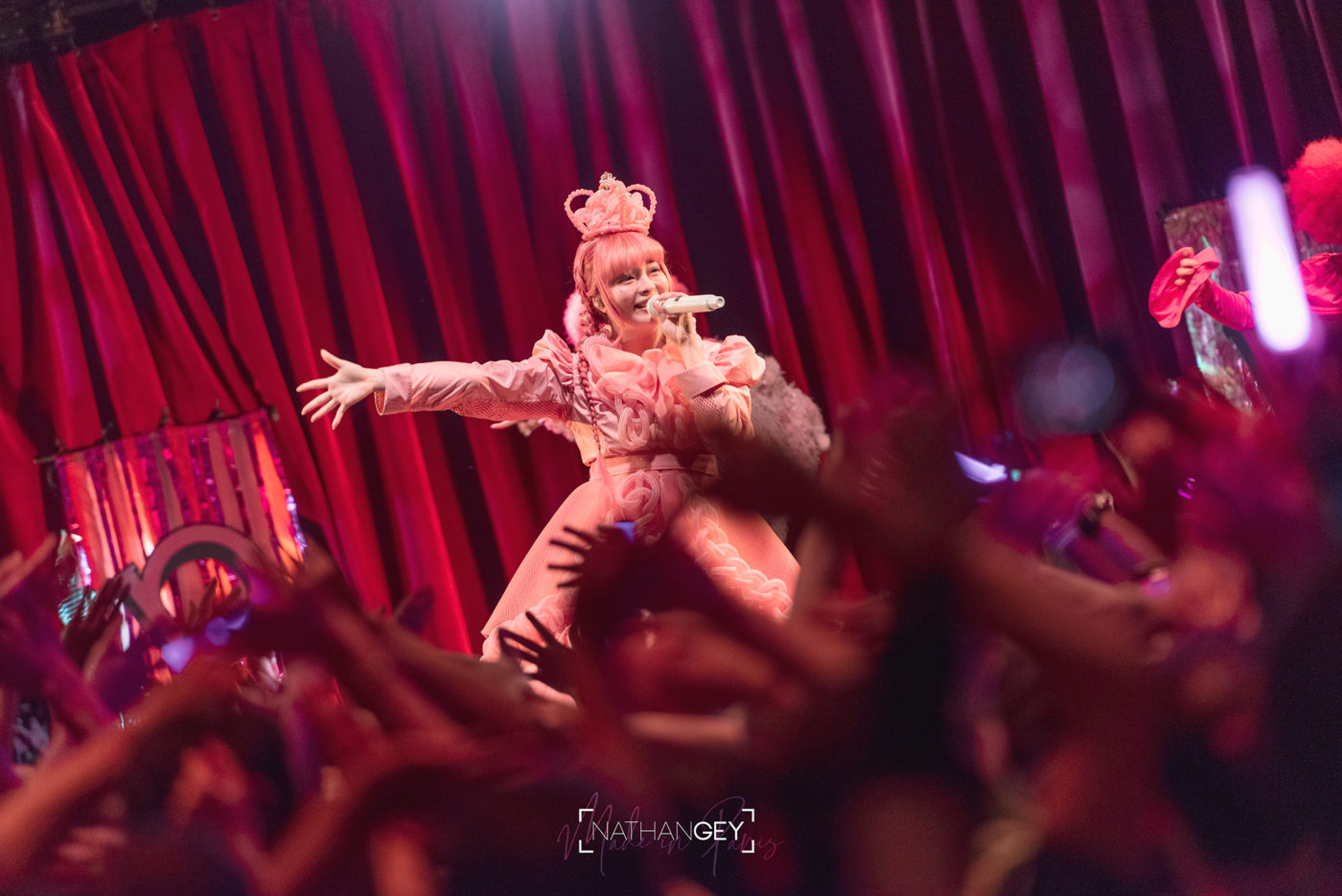 It's been a while since I had the chance to photograph Kyary Pamyu Pamyu. The last time was during Japan Expo 2012 and her solo concert in La Cigale back in 2013.
So I had the pleasure and been honoured to take photos at her concert in Paris on June the 5th!
As a symbol of the Japanese pop-culture in the world, Kyary Pamyu Pamyu participated to expand the « kawai » fashion style from Harajuku through her music and fantasy world. And that's what the audience have enjoyed on stage this night. It felt really nostalgic for me to hear and see people dancing and singing on all these old songs.
The venue was sold-out and all fans were happy and had a warm welcome for Kyary for her world tour « POPPP »!
Speaking about photography, there was no space between the stage and the audience for press and photographers, so I had to find a place in the back in order to have an entire view of the stage. That was the opportunity to use my big zoom lens 150-600mm to get some portrait shots.
I hope my photos will remind anyone who attended of some fond memories of that evening, and will manage to convey some of the mood to those who couldn't make it.
I would like to thanks Kyary Pamyu Pamyu and all her dancers team for this amazing night. That was so nostalgic and refreshing!
Also a big thanks to Alias Production for the opportunity and to Cabaret Sauvage for their welcome.
See ya!