Reportage Photo sur le tournage du 4ème single des Iketeru Hearts, « Zaishyou no Lucifer »
January 25th was a busy day for Afilia Saga's little sister group Iketeru Hearts: they spend the whole day filming the music video for their upcoming 4th single, "Zaishou no Lucifer" (Sinful Lucifer). We were there and will tell you all about it in a special photo report from behind the scenes!
Le 25 Janvier dernier était une journée bien chargée pour le groupe soeur des Afilia Saga, Iketeru Hearts : le groupe a donc passé la journée sur le tournage du clip de leur quatrième single, "Zaishou no Lucifer". Nous étions sur place et vous dirons tout dans un reportage photo spécial depuis les coulisses !
Morning session: dance and solo scenes
The girls and staff had to wake up extremely early to jump right into the game. Starting from 6am, the first half of the day was dedicated to filming each of the girls' close-up shots, as well as dancing parts, all dressed up in front of a green screen.
Les filles et tout le staff se sont levés tôt pour être d'attaque pour la journée. Dès six heures du matin, la première moitié de la journée fut dédiée au tournage des gros plans individuels de chaque membre du groupe, ainsi que la chorégraphie, sur fond vert.
Director Totsuka Fujimaru played a big role in keeping a light and fun atmosphere throughout the whole day, mimicking examples of poses or expressions the girls had to try for their scenes. But in spite of Mr. Totsuka's hilarious impersonations of Lucifer or vampires, some of the girls, like Ochi Karin, still felt nervous. "Zaishou no Lucifer" is the first MV for which Iketeru Hearts members have to tackle more complicated acting work!
Le réalisateur, Totsuka Fujimaru, fut très efficace quand il s'agit d'assurer une atmosphère de travail légère et amusante, et ce durant toute la journée, mimant des exemples de poses ou d'expressions pour guider les filles. Mais malgré les imitations de Lucifer ou de vampires assez cocasses de Mr. Totsuka, certaines membres du groupe, comme Ochi Karin, étaient visiblement anxieuses. "Zaishou no Lucifer" est le premier clip pour lequel Iketeru Hearts ont dû mettre à épreuve leur jeu d'actrices !
Afternoon session: drama scenes
The whole team left the first studio early in the afternoon to move to the second location, in Saitama prefecture, to film the core parts of the MV.
Toute l'équipe a alors quitté le studio en début d'après-midi pour se diriger vers un nouvel endroit, dans la préfecture de Saitama, afin de filmer les parties principales du clip.
It was very interesting to observe the girls take knowledge of the script, and "Zaishou no Lucifer" has a completely different vibe from their past singles! Some of them had trouble keeping a straight face sometimes, but in the end everyone worked really hard to focus on delivering their best performance.
Ce fut très intéressant d'observer les filles prendre connaissance du script, d'autant plus que l'ambiance de "Zaishou no Lucifer" est aux antipodes de leurs autres single ! Certaines d'entre elles ont eu un peu de mal à rester sérieuses parfois, mais au final, tout le monde a fait preuve d'un grand professionnalisme et de concentration pour offrir une bonne performance.
The location is commonly used for wedding celebrations, but the room was redecorated just for today's event in a gothic style. Long dark red curtains, dim lights, rose petals and candles were setting the mood for what looked like a baroque style Lucifer-worship chamber.
Ce bâtiment et cette pièce de réception sont habituellement occupés par des célébrations de mariage, mais tout était redécoré à l'occasion, dans un style gothique. De longs rideaux rouge sombre, lumières tamisées, pétales de roses et bougies étaient installés, afin de recréer ce qui semblait être une chambre de prière baroque dévouée à Lucifer.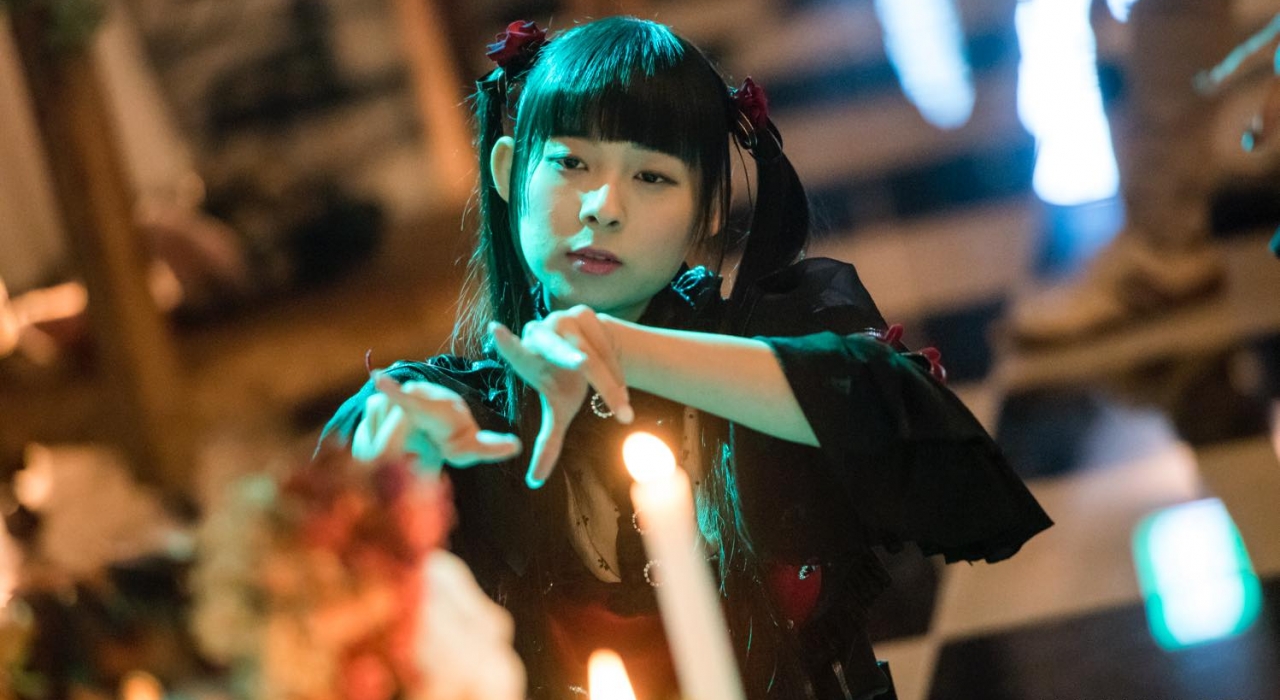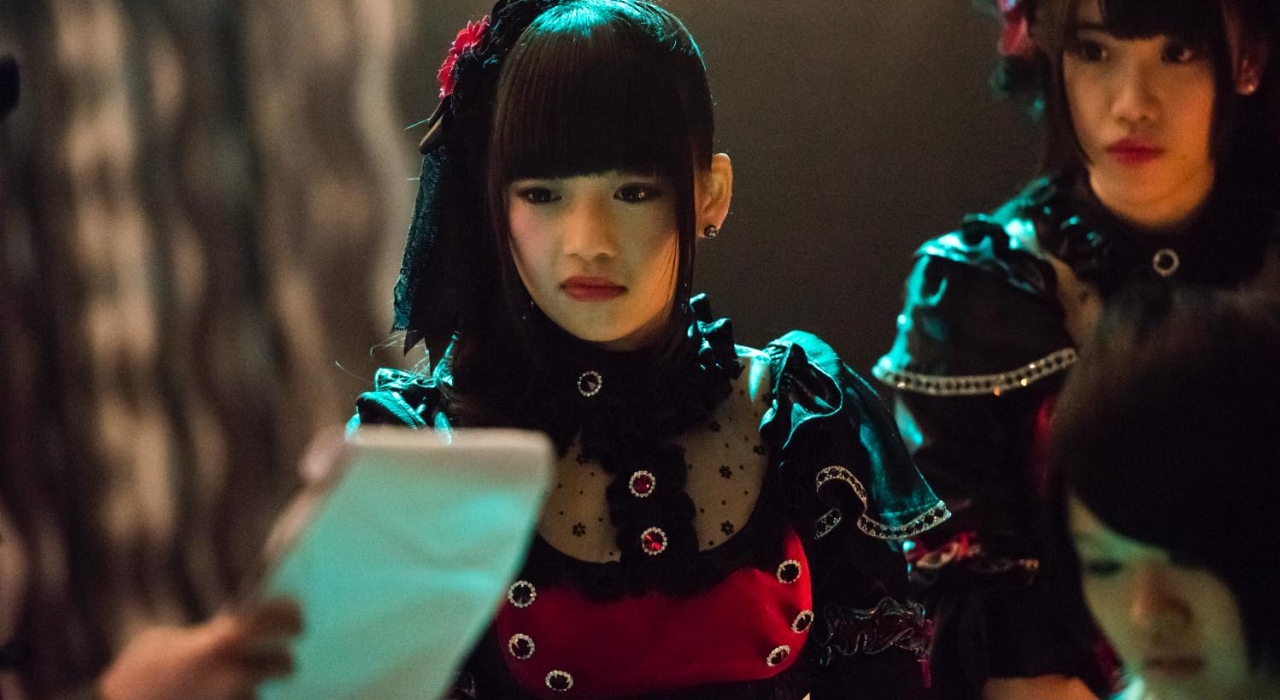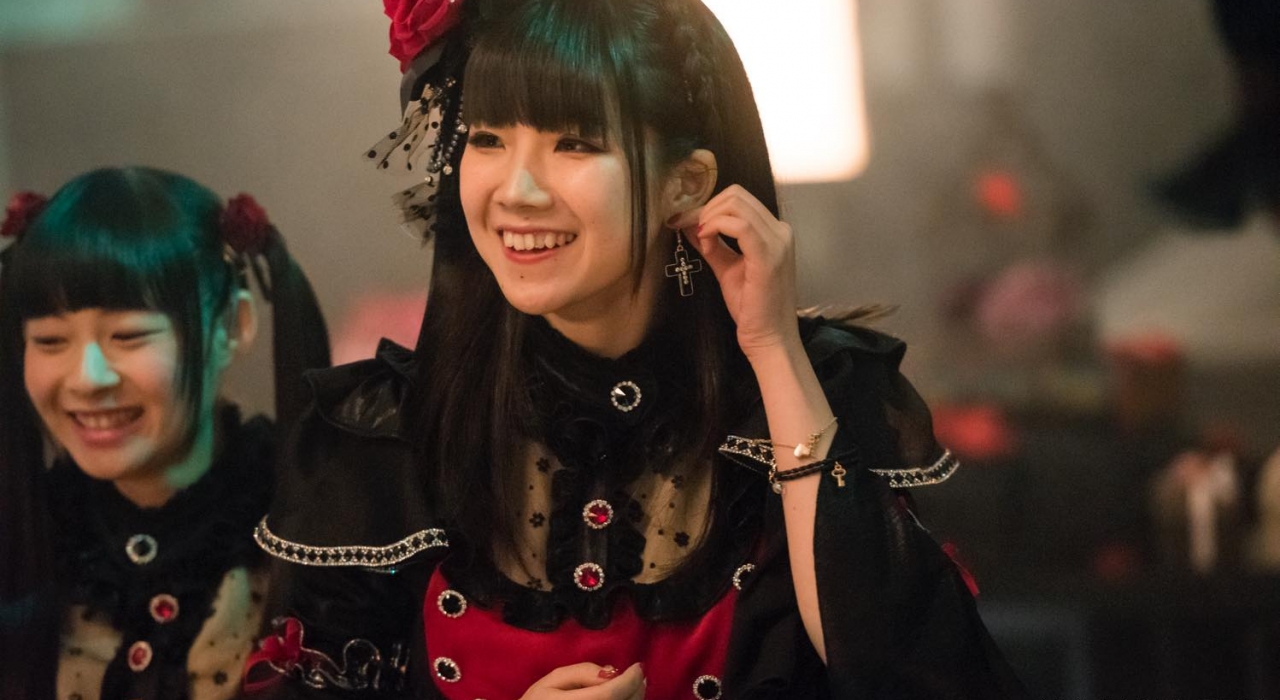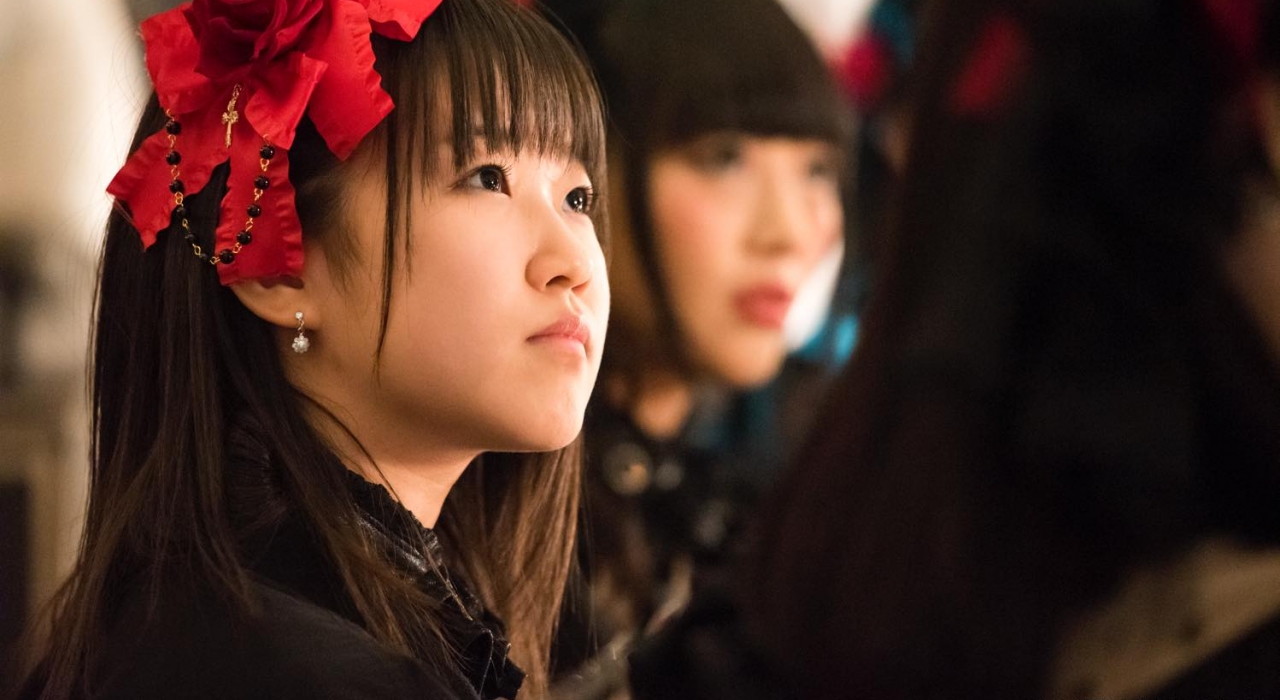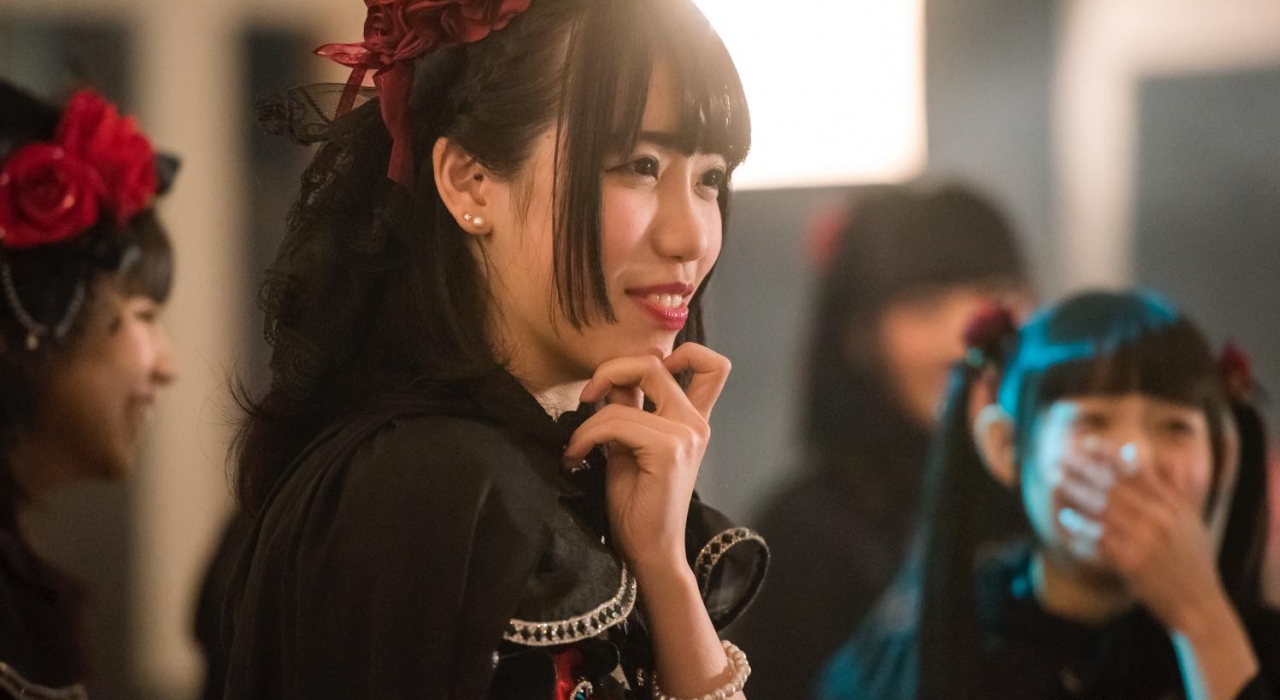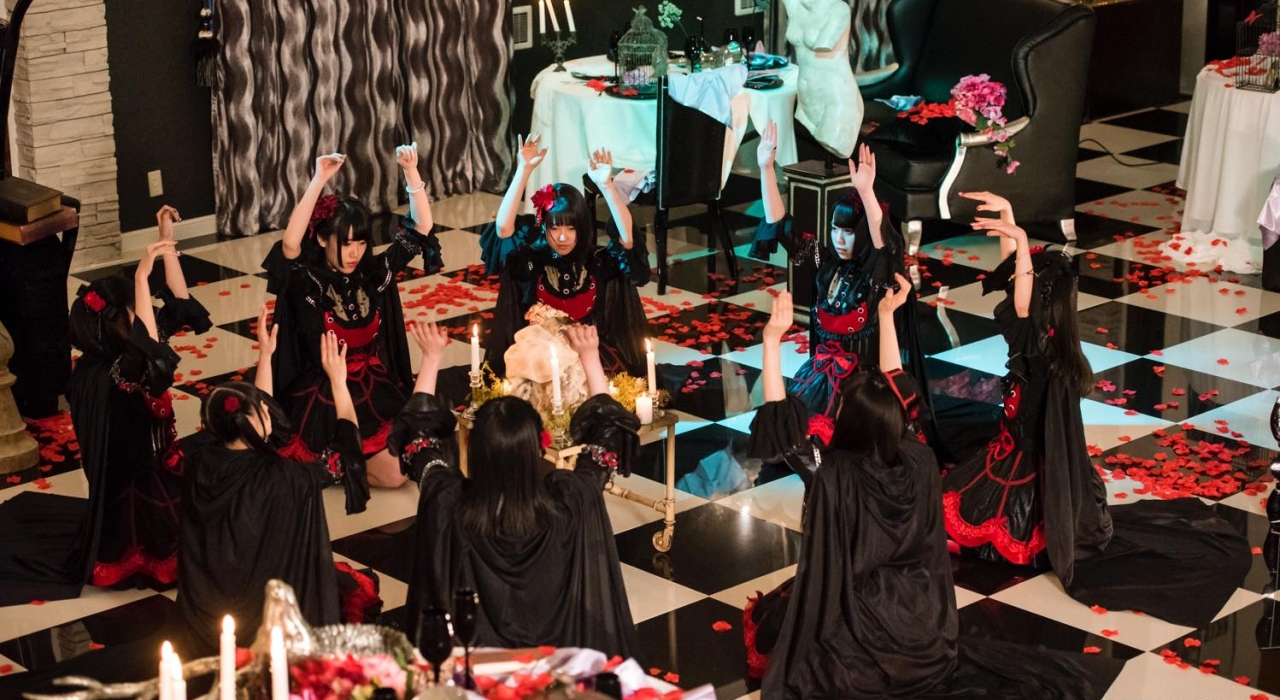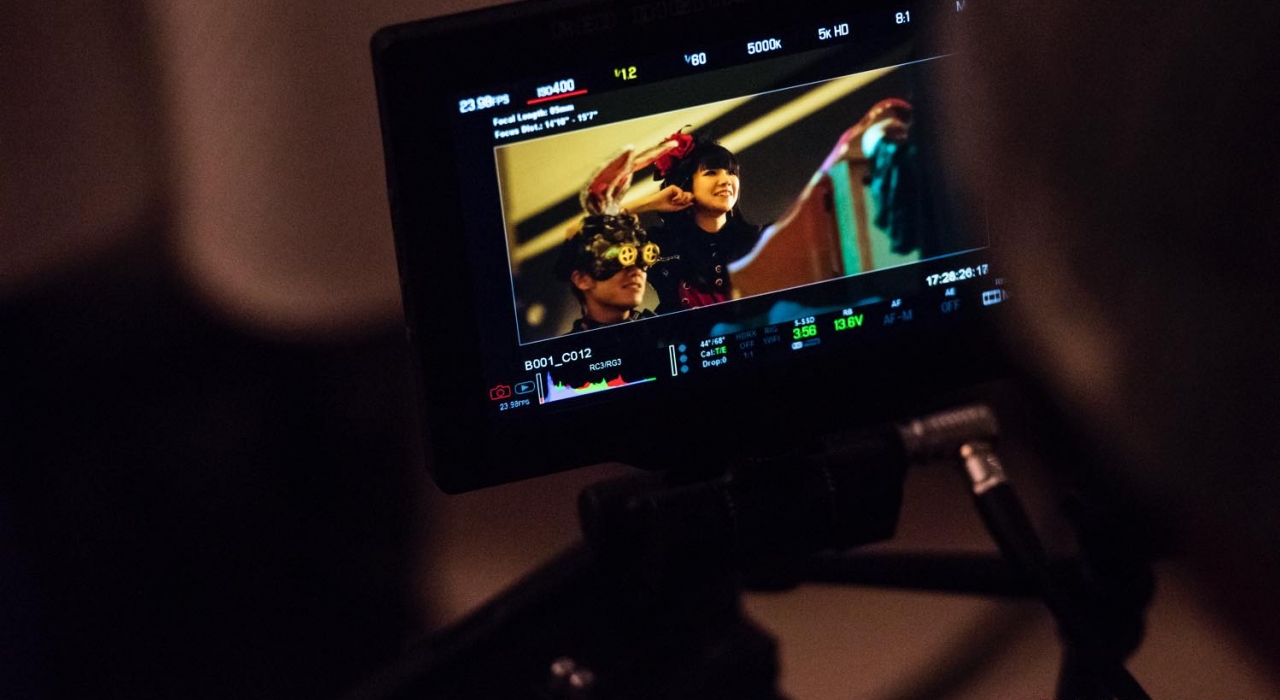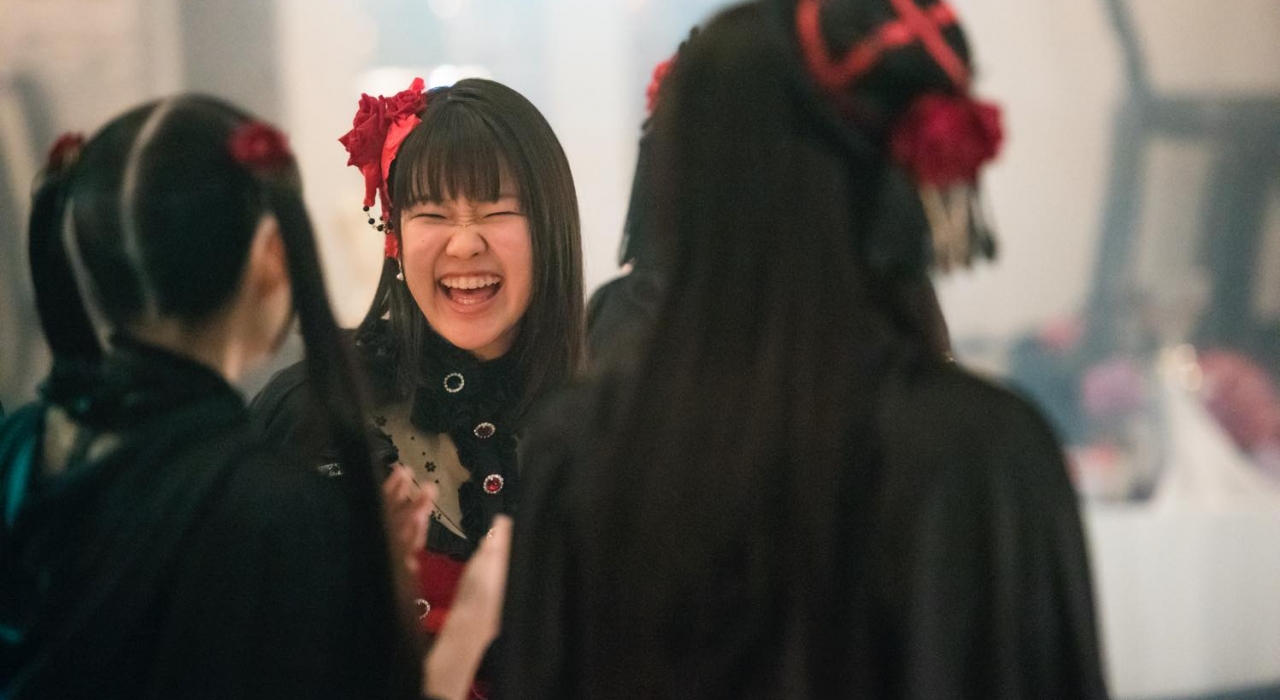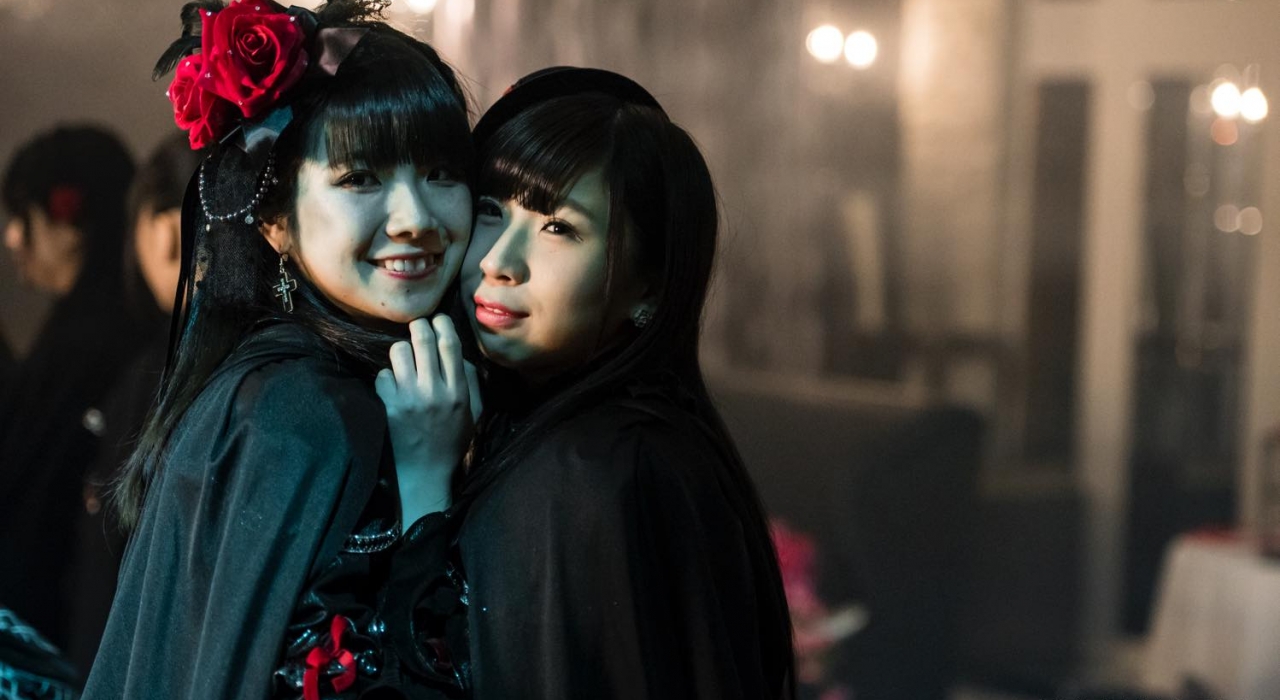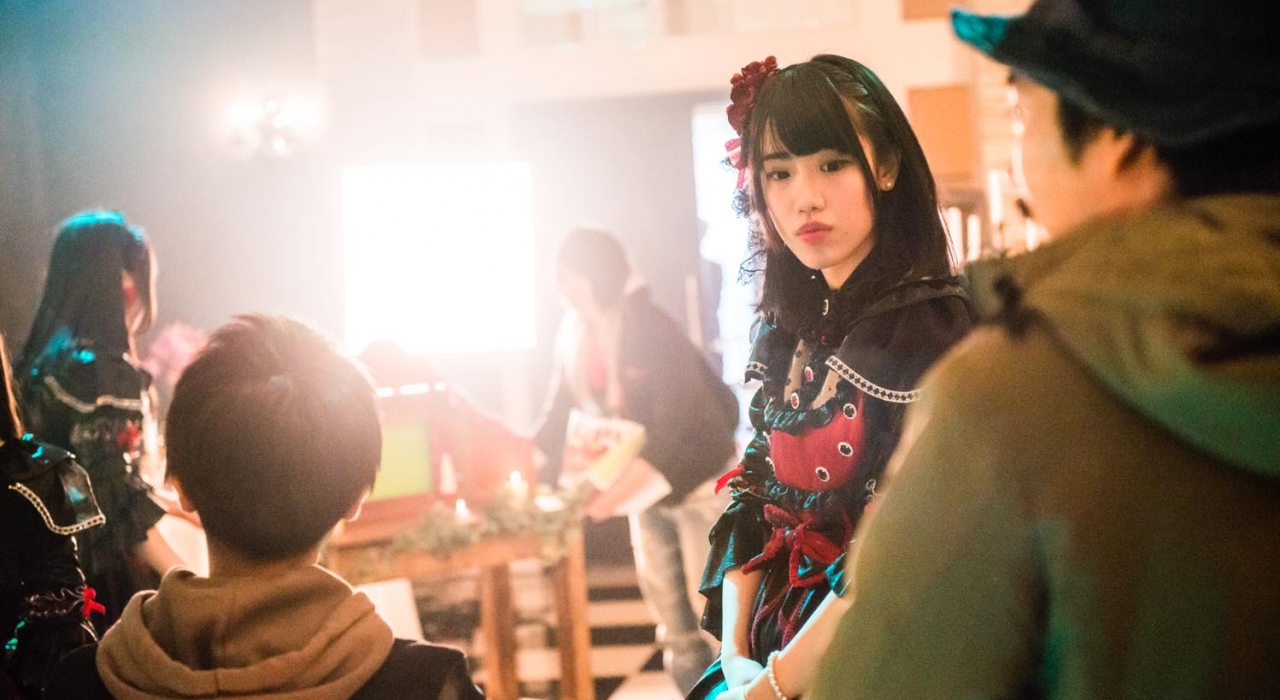 As you can tell in the final MV released yesterday, the story starts with the Iketeru Hearts members as priestesses. As they are praying and worshipping Lucifer, by chanting spells and bowing down to their god, we can spot a mysterious man spying on them from the staircase, visibly fascinated by the scene….
Comme vous pouvez le voir dans le clip sorti hier, l'histoire de "Zaishou no Lucifer" commence en dévoilant les membres de Iketeru Hearts habillées en prêtresses. Alors qu'elles sont en train de prier et de vénérer Lucifer, jetant des sorts et se prosternant devant leur dieu, nous pouvons remarquer un mystérieux homme les espionnant depuis l'escalier de la pièce, visiblement fasciné par la scène…

But as the man trips and falls, the noise alerts our priestesses who come running and capture the intruder! After grabbing him and dragging him into the room, the girls tie him up on a chair. Manami Kazune and Tachibana Rie then put a rabbit-eared steampunk-looking mask on his face, and attach mysterious clips on to his ear. Usami Madoka, the cult leader, then brings in a strange sacrifice table… the ritual can start. She shows him what seems to be evil pictures to the man, who screams in fear. The other girls walk around him in circle, reciting strange chants, and Madoka then joins them.
Mais l'homme trébuche dans un grand bruit, alertant nos prêtresses, qui accourent pour capturer l'intrus ! Après l'avoir attrapé et traîné sur le sol de la pièce, les filles l'attachent à une chaise. Manami Kazune et Tachibana Rie lui recouvrent le visage d'un masque aux oreilles de lapin, au style steampunk, et accrochent une boucle mystérieuse à son oreille. Usami Madoka, la prêtresse principale, apporte alors une étrange table de sacrifice… et le rituel peut commencer. Elle montre à l'intrus ce qui semblent être des images maléfiques, alors qu'il hurle de terreur. Les autres filles marchent autour de lui dans un grand cercle en récitant des prières, et Madoka les rejoint alors.
As the intruder gets crazier and crazier, the story ends on him giving up to the psychological torture. He suddenly looks relieved, or even happy, as if our priestesses managed to convert him to their deadly kawaii cult… and disappears, only leaving his ear and the rabbit mask behind him.
Alors que l'intrus plonge de plus en plus dans la folie, l'histoire se termine alors qu'il succombe à la torture. Il a d'abord l'air soulagé, presque heureux, comme si nos prêtresses avaient réussi à le convertir à leur sombre culte… puis disparaît, laissant simplement derrière lui son oreille attachée à la boucle, et le masque aux oreilles de lapin.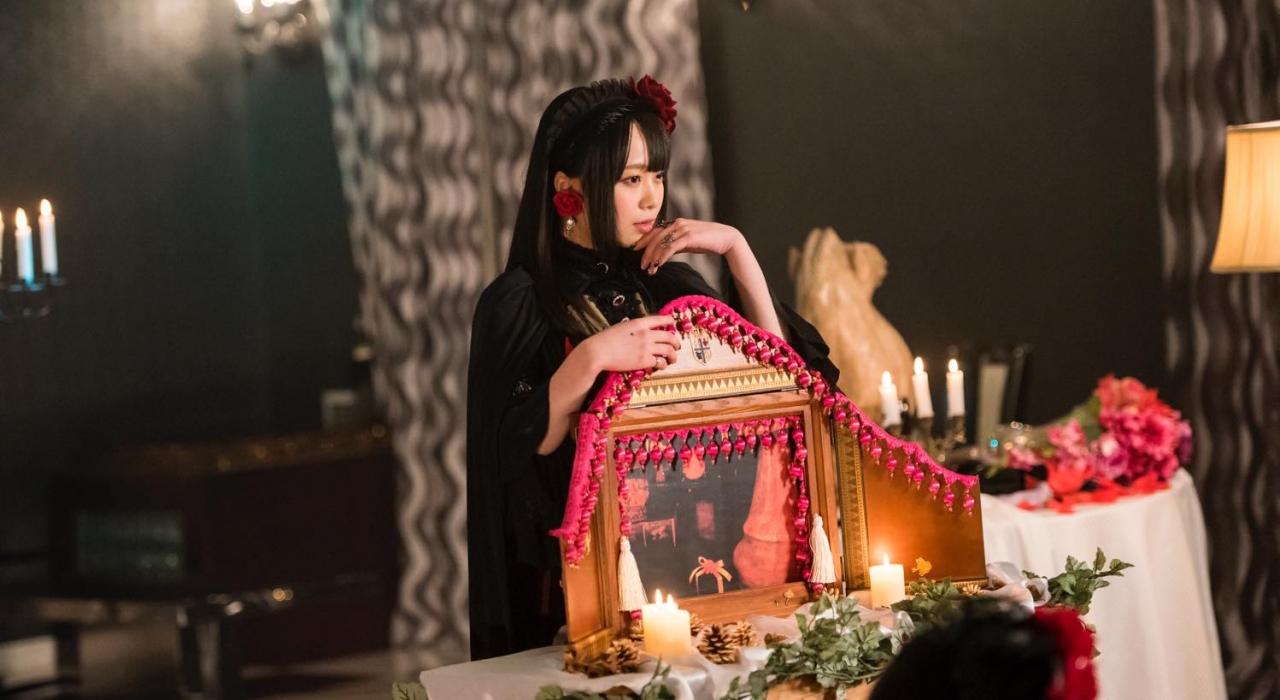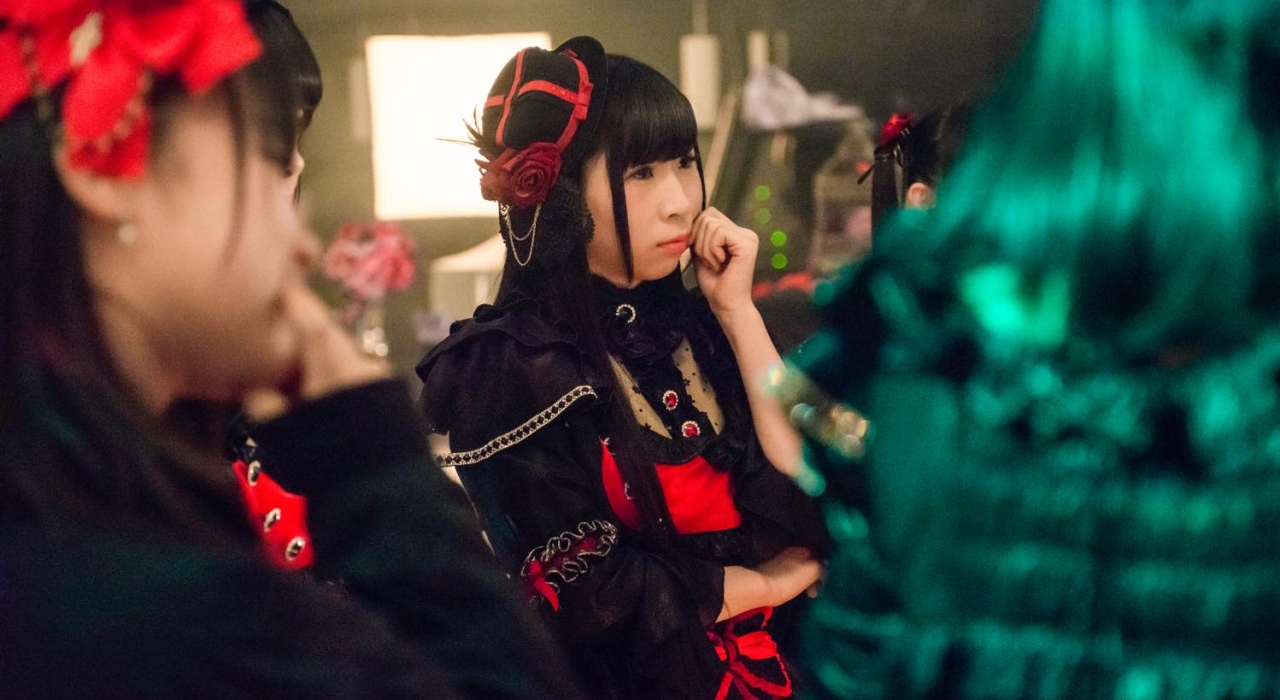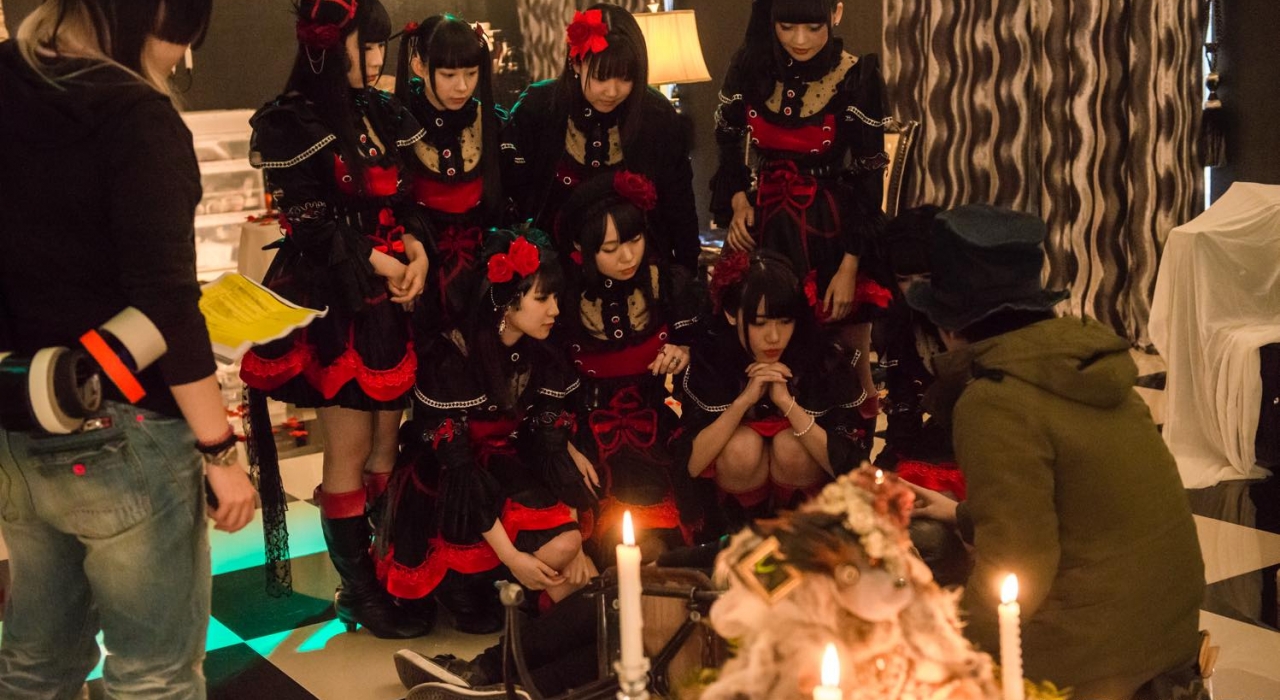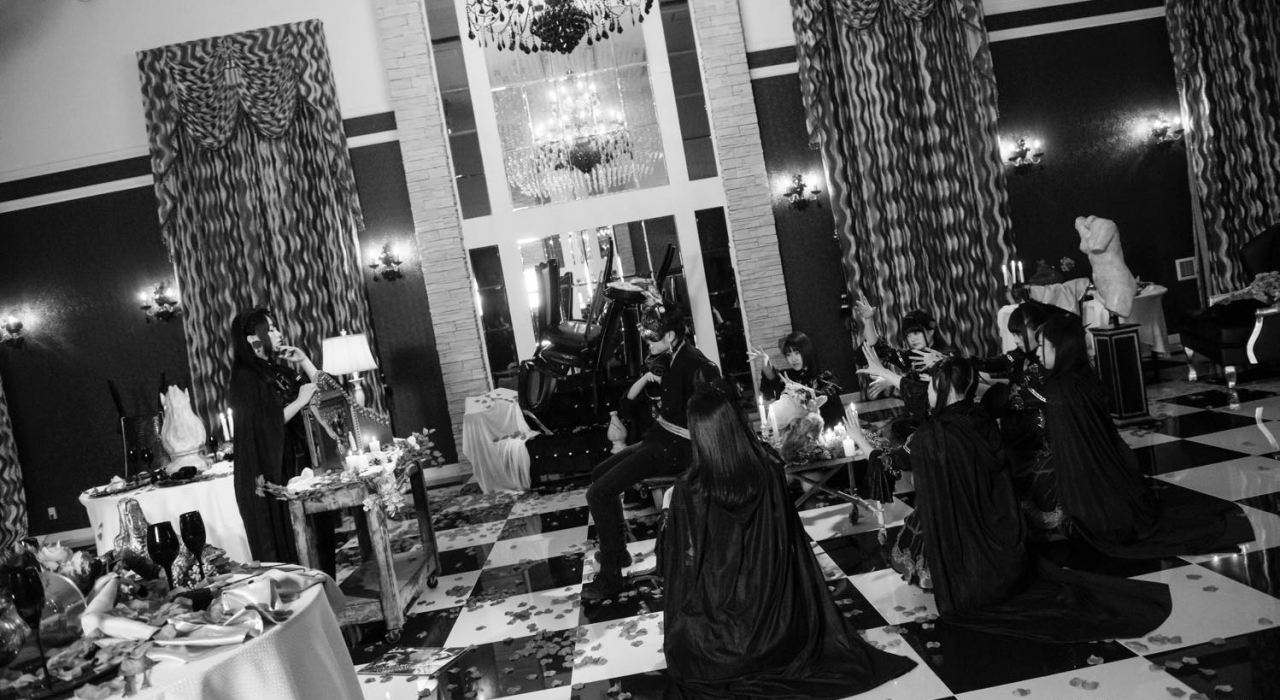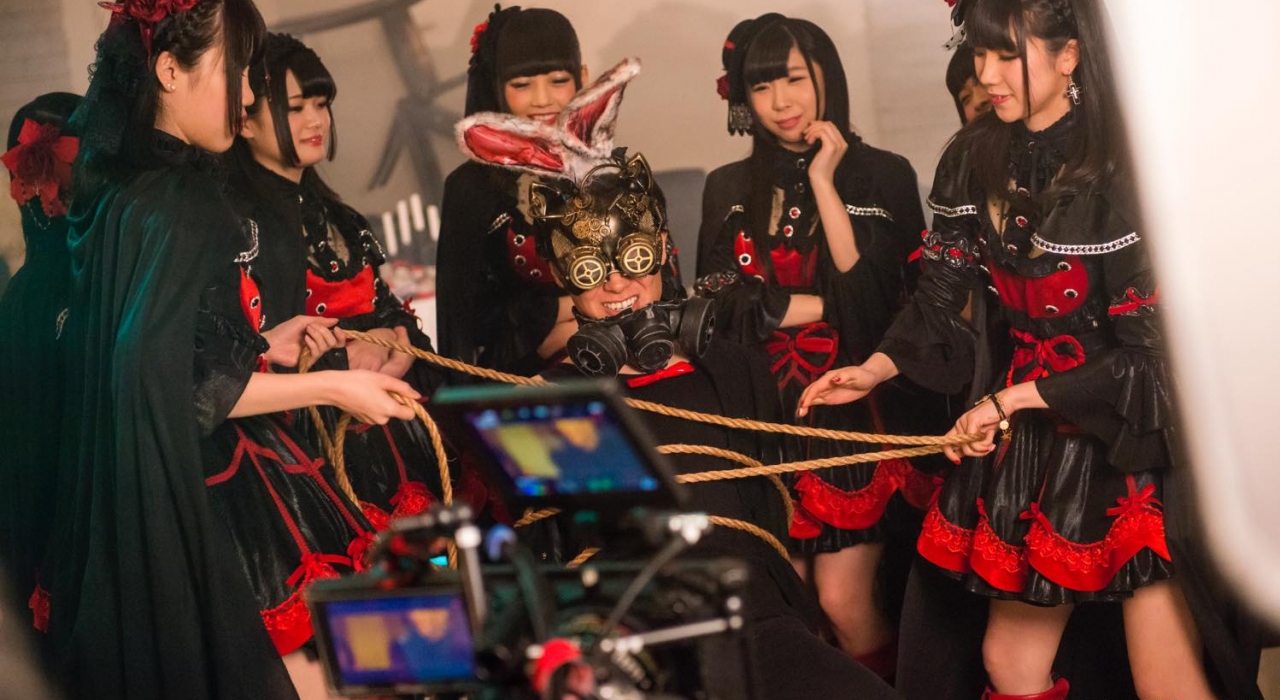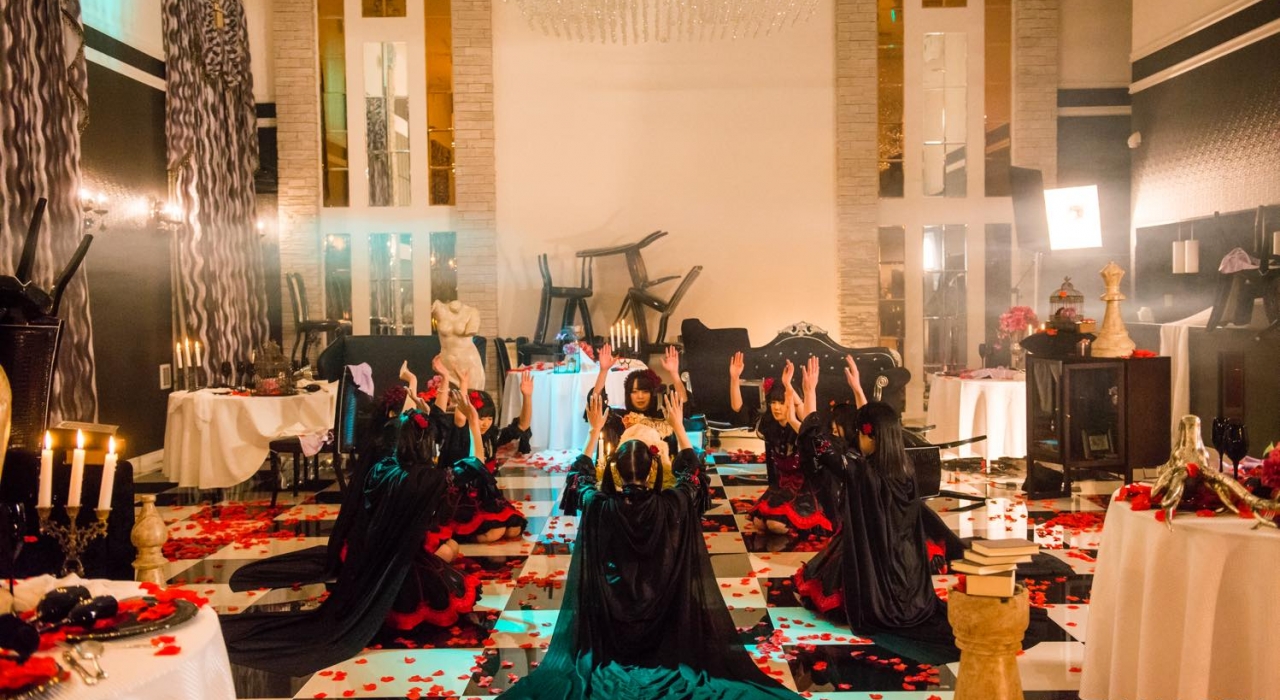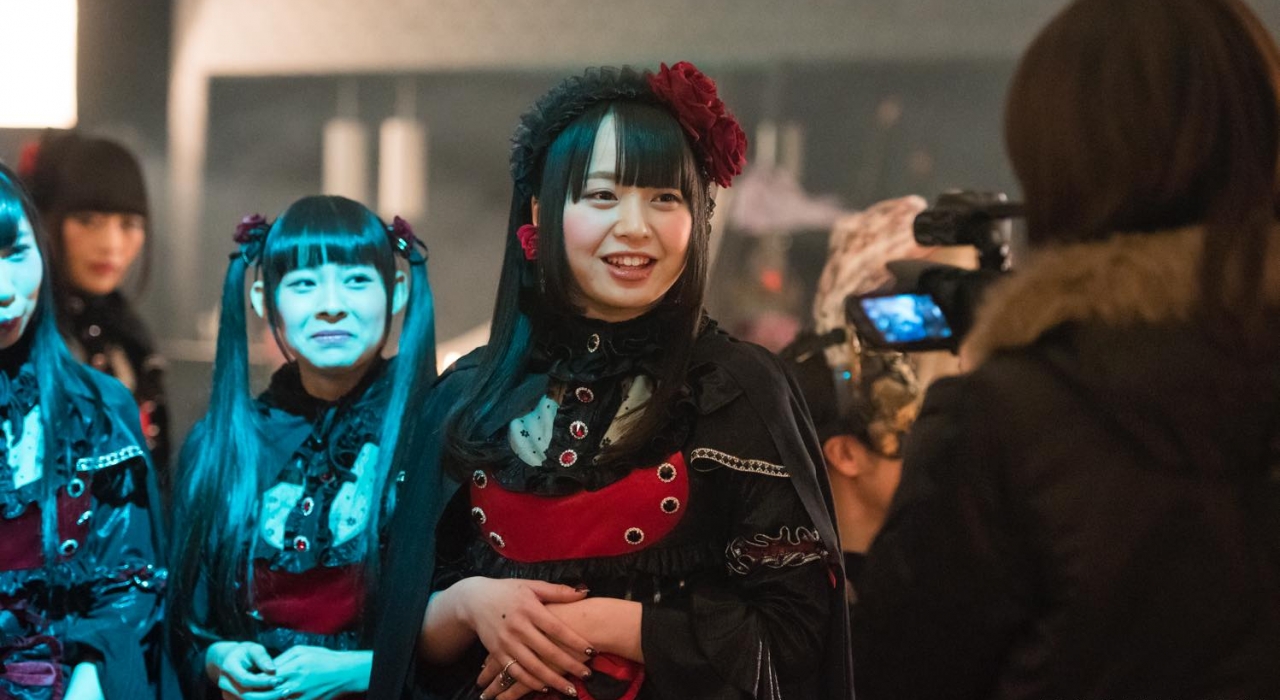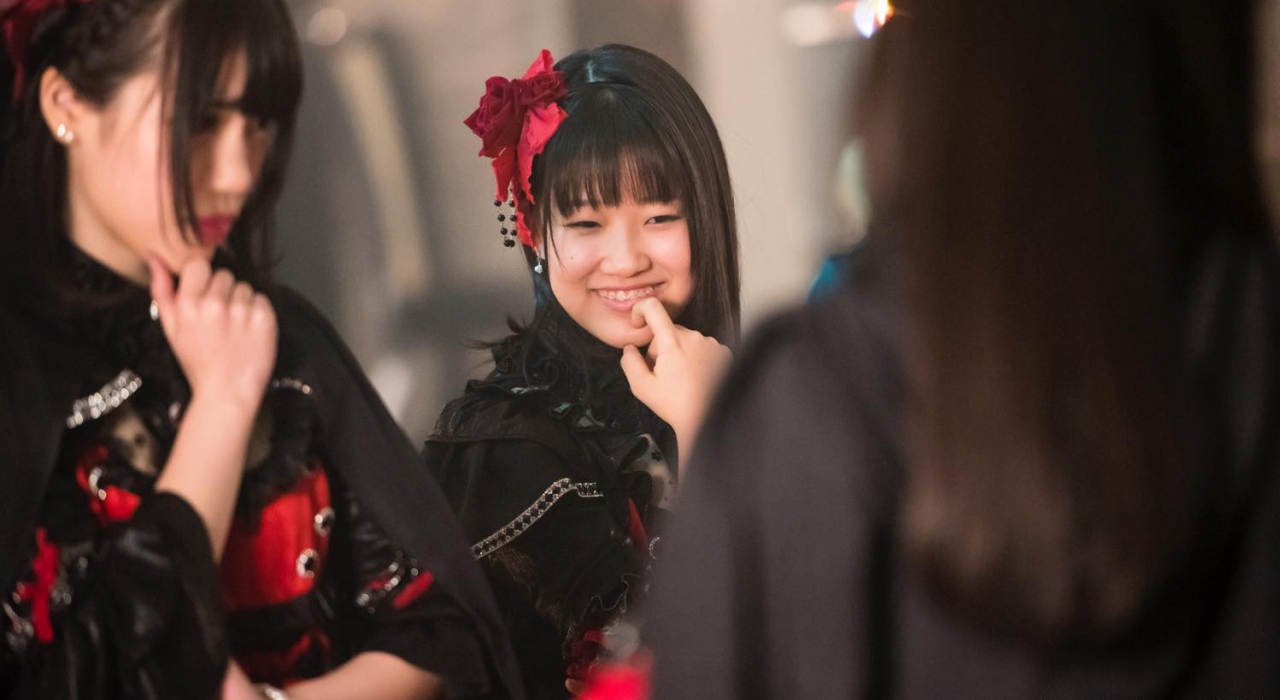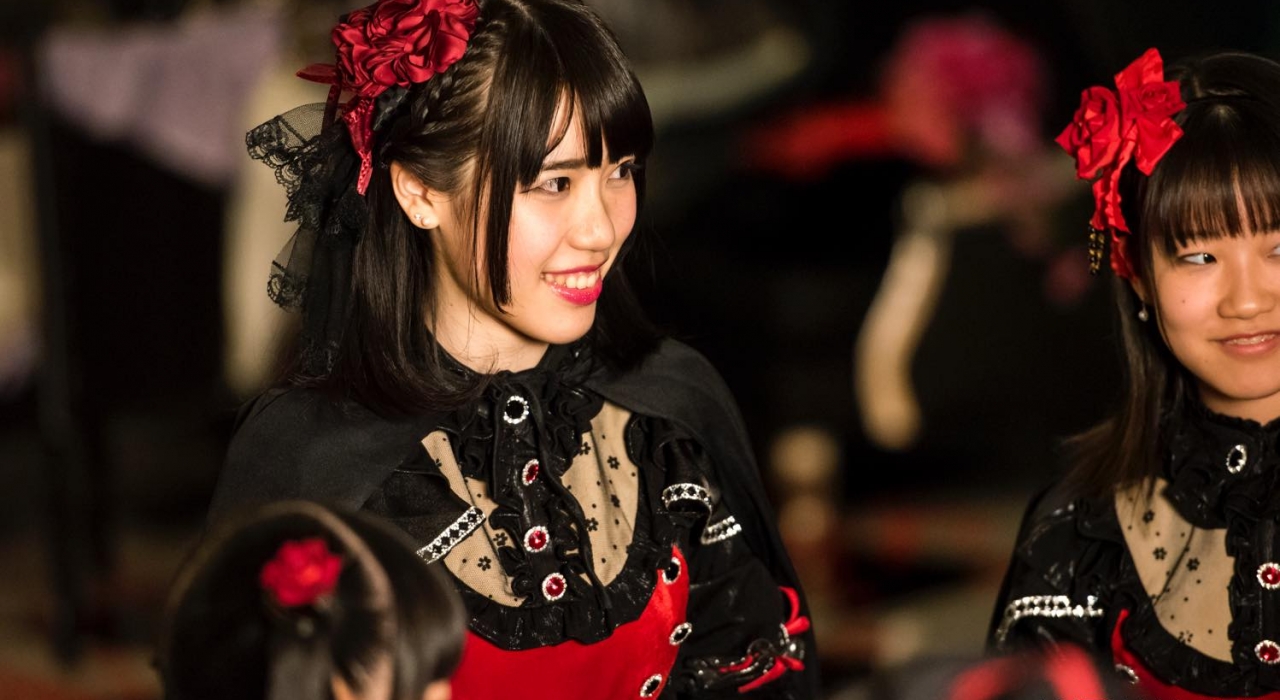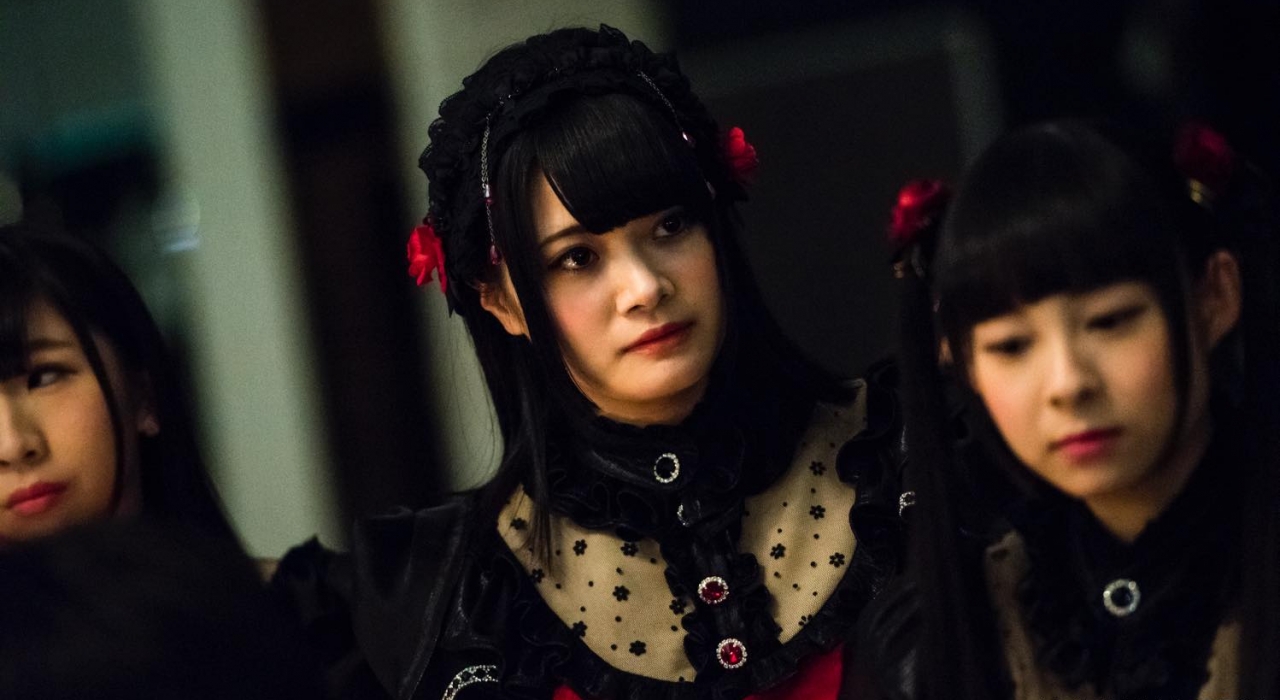 These scenes were very interesting to watch, especially for Iketeru Hearts who had never done such work before. The actor playing the intruder was perfectly on point, even if some of the girls had trouble getting comfortable at first.
Ces scènes étaient très intéressantes à observer, tout spécialement parce que les membres des Iketeru Hearts n'avaient encore jamais rien tourné de tel. L'acteur jouant l'intrus était très convaincant, même si certaines des filles étaient d'abord sceptiques en le voyant hurler de manière aussi intense.
Most of them went smoothly, especially Madoka's parts. Some others needed more shots, as the action was a little bit more complex; the scene where the girls grab and drag the man into the room, as an example, was more challenging.
La plupart des scènes furent bouclées très rapidement, notamment les scènes de Madoka. D'autres eurent besoin de plus de prises, car les gestes demandés aux filles étaient plus complexes ; le moment où les filles durent attraper et tirer l'homme par son costume dans la pièce, par exemple, fut un challenge.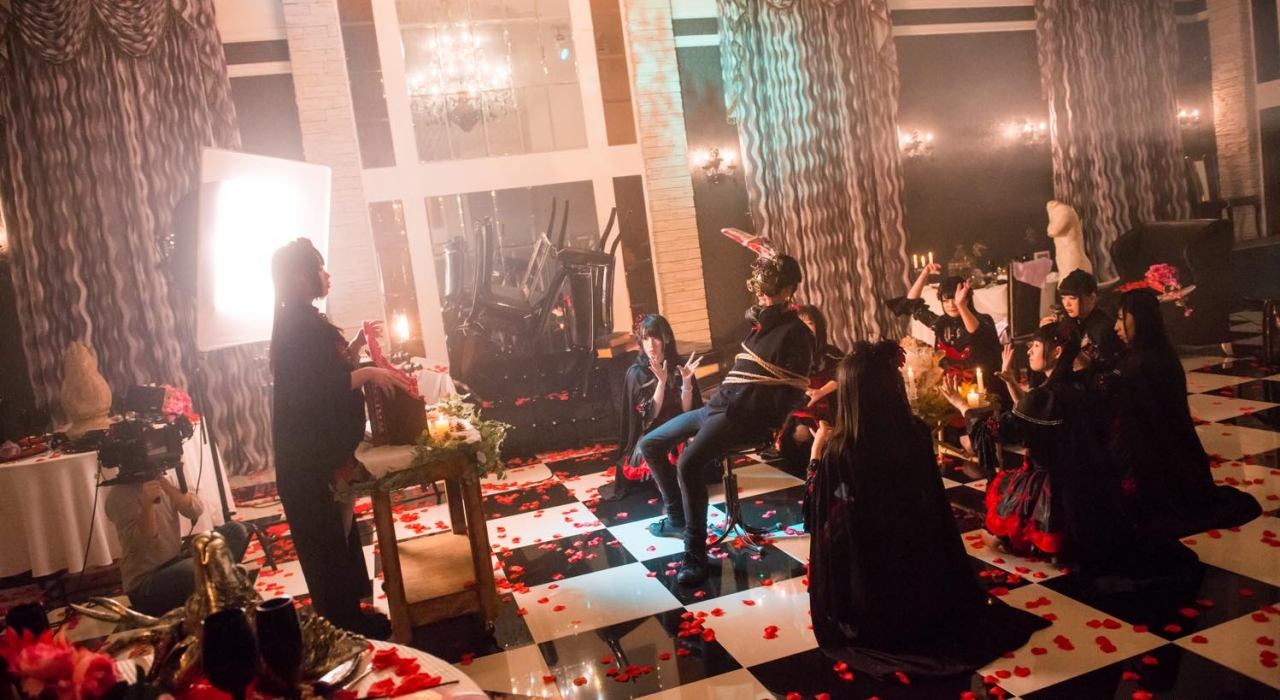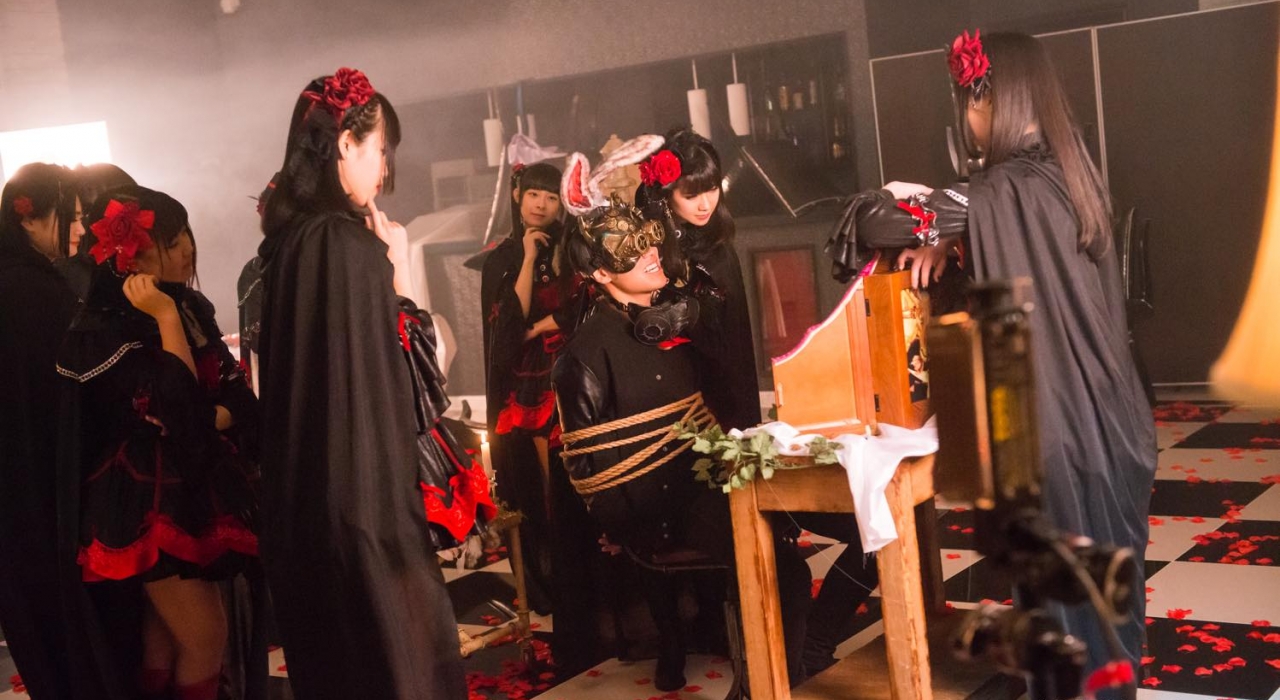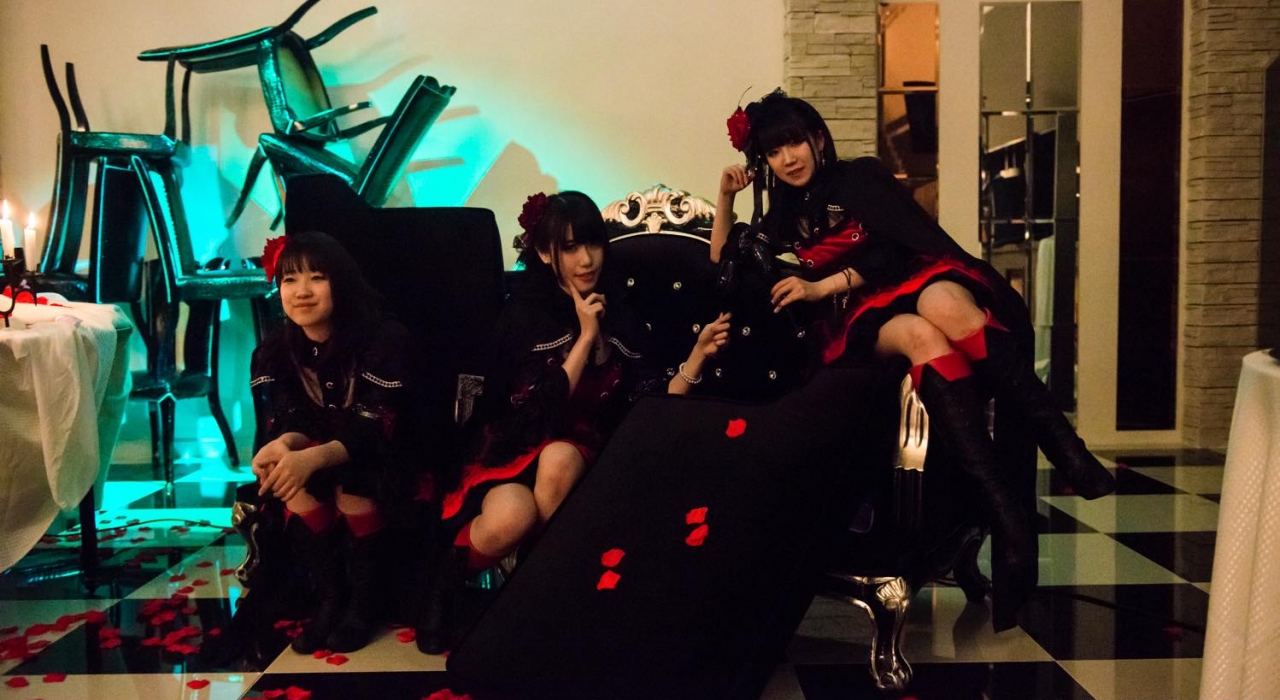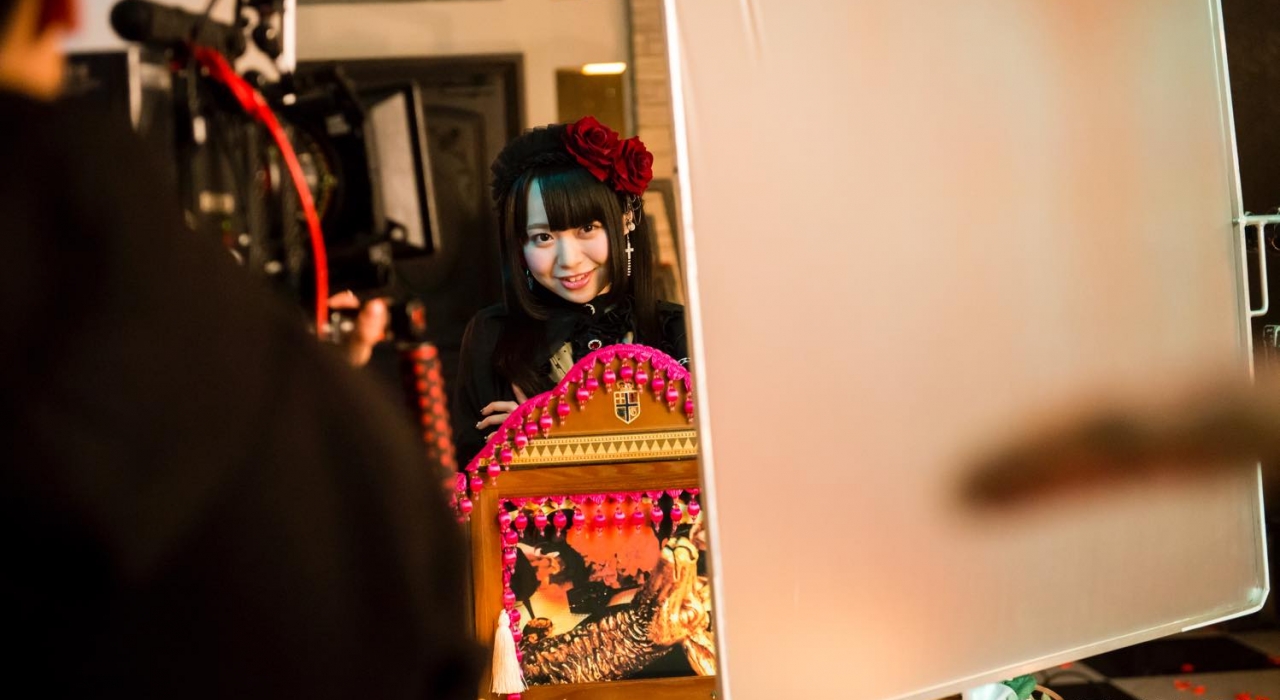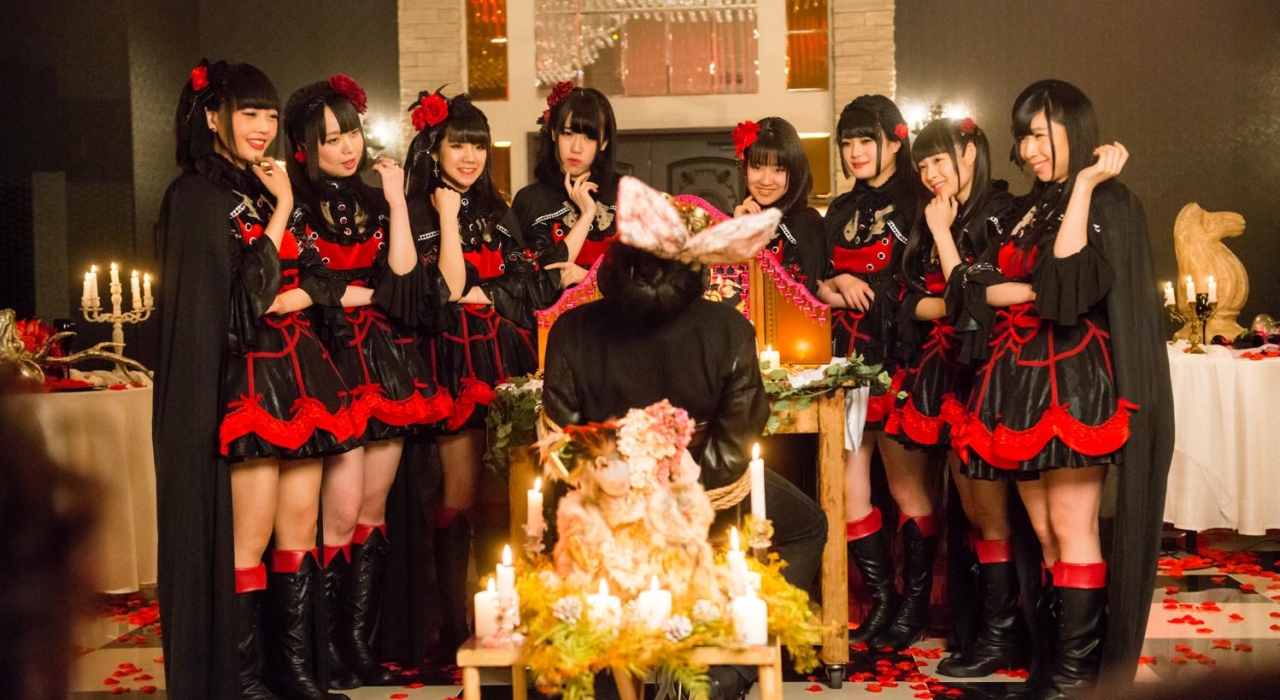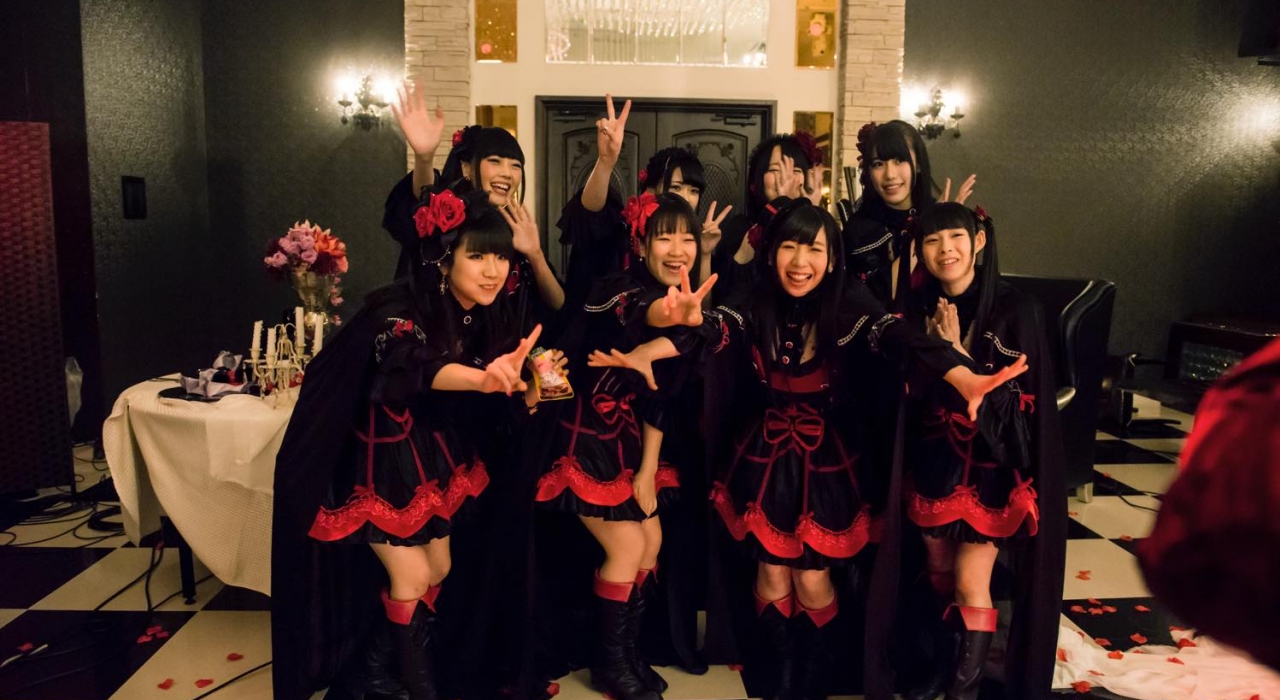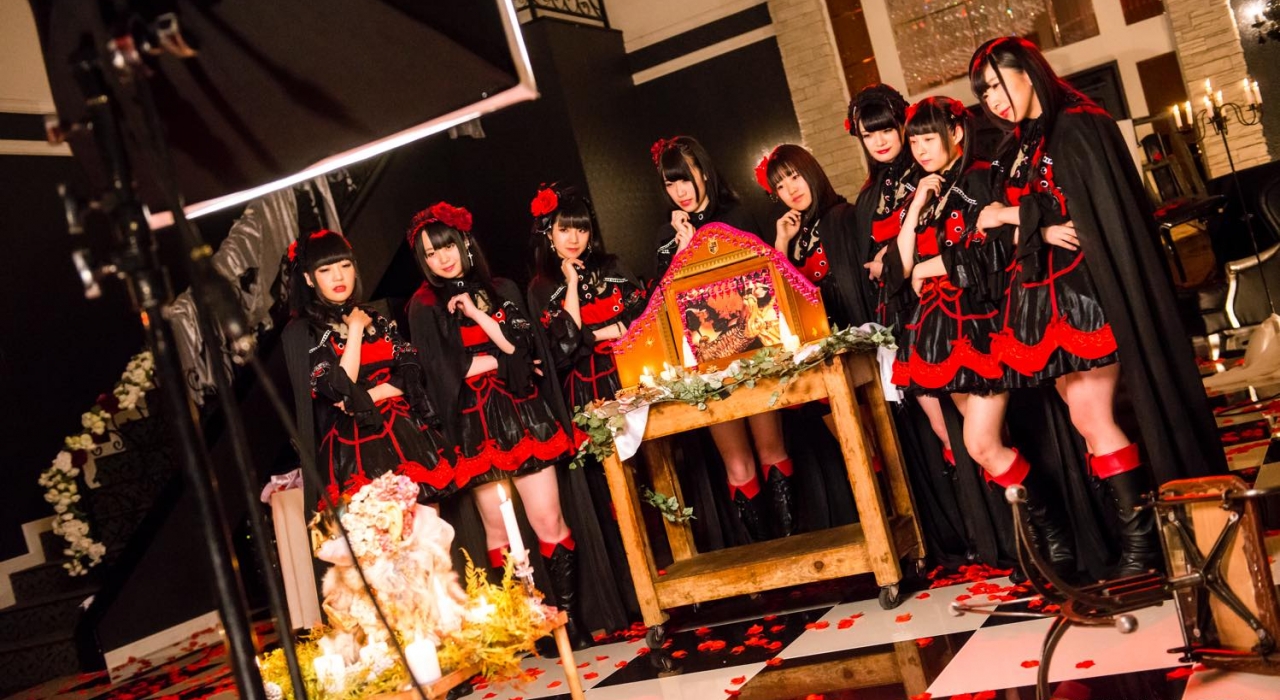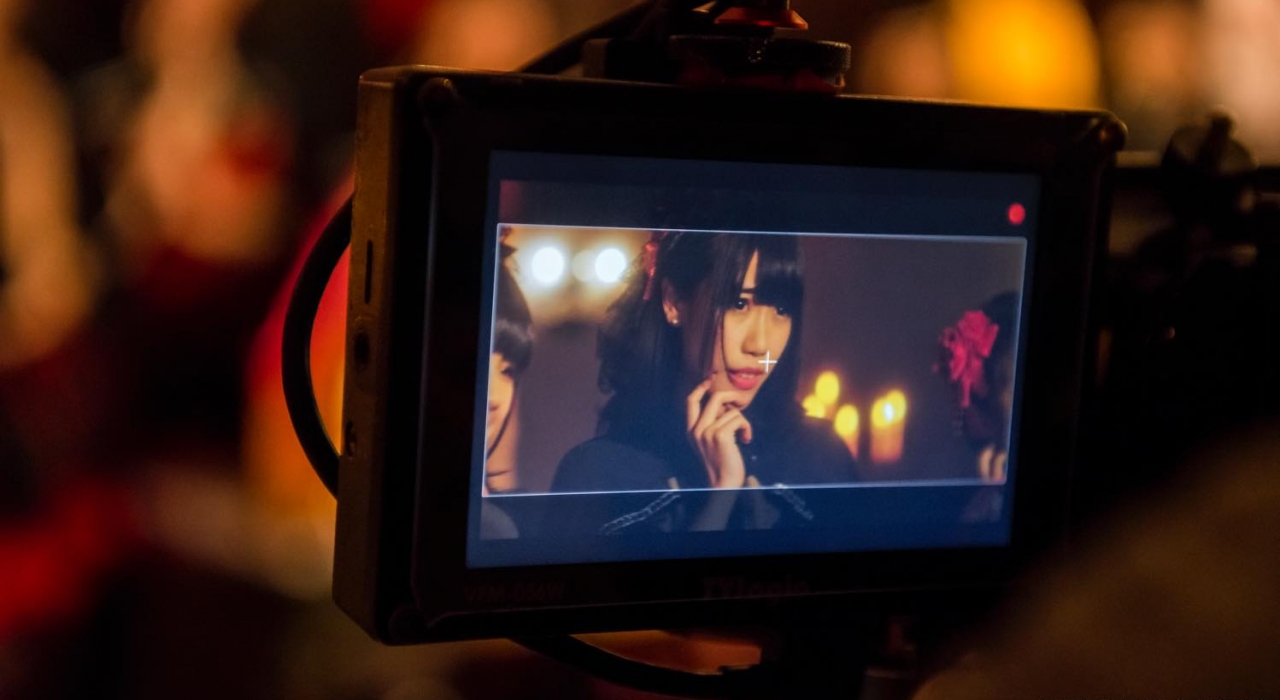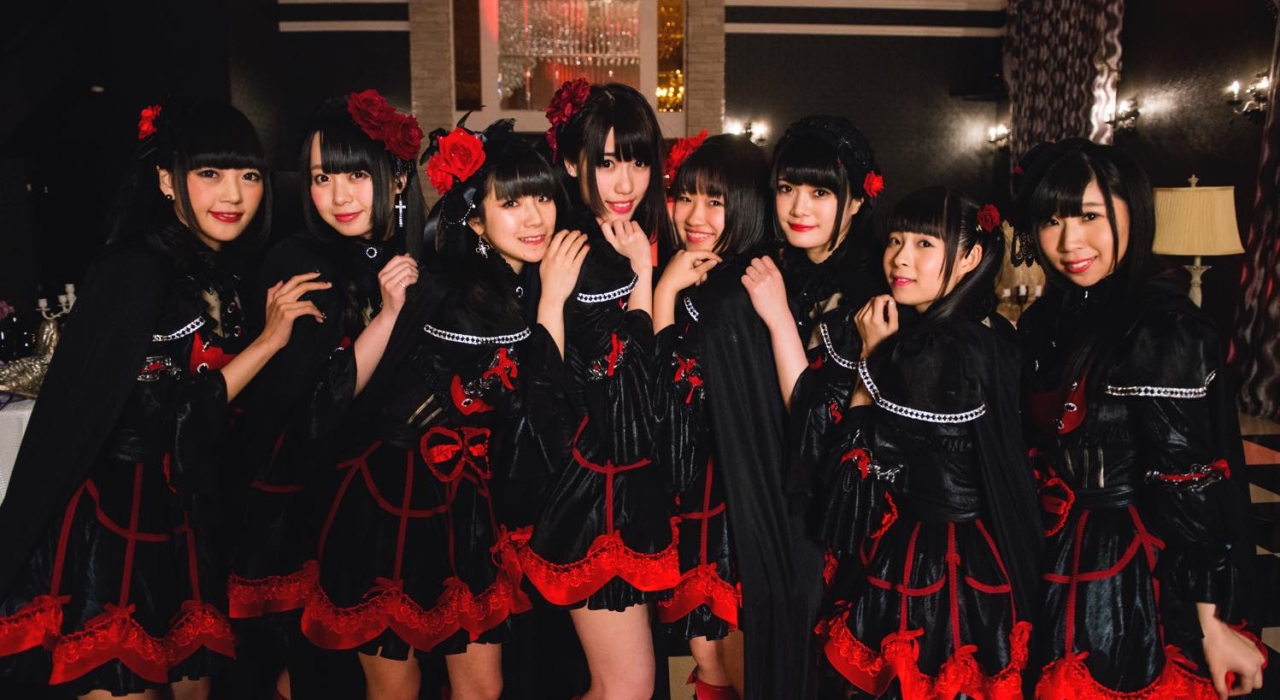 "Zaishou no Lucifer" overall marks a big growth for Iketeru Hearts, evolving into a more mature group, tackling more complex jobs in their career. Even if the filming felt stressful, the girls understood that this 4th single is a noticeable step-up not only in terms of budget and quality, but also in complexity.
In the end, everyone gave their absolute best to provide an outstanding performance, and we can easily conclude that it is a complete success!
"Zaishou no Lucifer" marque une étape importante pour les Iketeru Hearts, évoluant en un groupe plus mature et se voyant travailler sur des projets plus complexes. Bien que le tournage fut stressant, les filles ont pu comprendre que ce quatrième single n'était non seulement pas un grand pas en avant en matière de budget et de qualité, mais également en difficulté.
Les Iketeru Hearts au complet ont cependant donné tout ce qu'elles avaient pour offrir à leurs fans un clip de qualité, et nous pouvons affirmer qu'il s'agit là d'un grand succès !
---
About the artist
Iketeru Hearts was originally the trainees unit of agency Stand Up! Records under the name « Stand Up! Hearts », and started their activities in September 2014. They officially debuted as a full-time idol group in September 2015, changing the group's name to « Iketeru Hearts » a few months later, making it the official little sister group of the famous Afilia Saga. Iketeru Hearts had their major debut in February 2016 with first single « Let's Stand Up! », produced by Hello!Project leader Tsunku. The group counts now eight members supervised by leader Arata Yuuyu.
Iketeru Hearts fut à l'origine le groupe de débutantes de l'agence Stand Up! Records, sous le nom « Stand Up! Hearts », et commence leurs activités en Septembre 2014. Elles débutent officiellement en tant que groupe d'idols à part entière en Septembre 2015, changeant le nom du groupe pour « Iketeru Hearts » quelques mois plus tard, devenant le groupe soeur officiel des célèbres Afilia Saga. Iketeru Hearts débute en major en Février 2016 avec leur premier single « Let's Stand Up! », produit par le leader du Hello!Project, Tsunku. Le groupe compte aujourd'hui huit membres, menés par leur leader Arata Yuuyu.
---
Full gallery
---
Article & Translation by Melody
Photography by Nathan Gey
Special thanks to Stand-Up! Records staff and Yamamoto-san for inviting us to the filming and letting us take pictures of Iketeru Hearts.