Japan's Cutest Rangers Allying for Happiness! ULTRAGIRL Graduation Live
January 27th 2017 was not only Cute Allies of Justice idol group ULTRAGIRL's latest one-man concert, but it was also the final performance for all three remaning original members of the line-up: Hirose Miyuu, Kawasaki Serina, and beloved leader Asou Tomoyo.

Numerous idol guests were spotted in the audience, such as idol groups SPIRAL GIRLS, #Dollchu and Namennayo Harajuku. Aoyama Ruri from Himeniwa (Princess Garden) was also present, as well as three of ULTRAGIRL's former members.
All five idols stepped on stage wearing their black and member colors outfits, starting with a blast performing their latest single, "Ano saka no ue made ~kirari namida koete~". With no introduction word for the audience, their single was followed by the energetic "Kimi! Hero ni natte". The members were then able to showcase their mature side with the very sharp and cool "Toki no Kakera", before disappearing off the stage.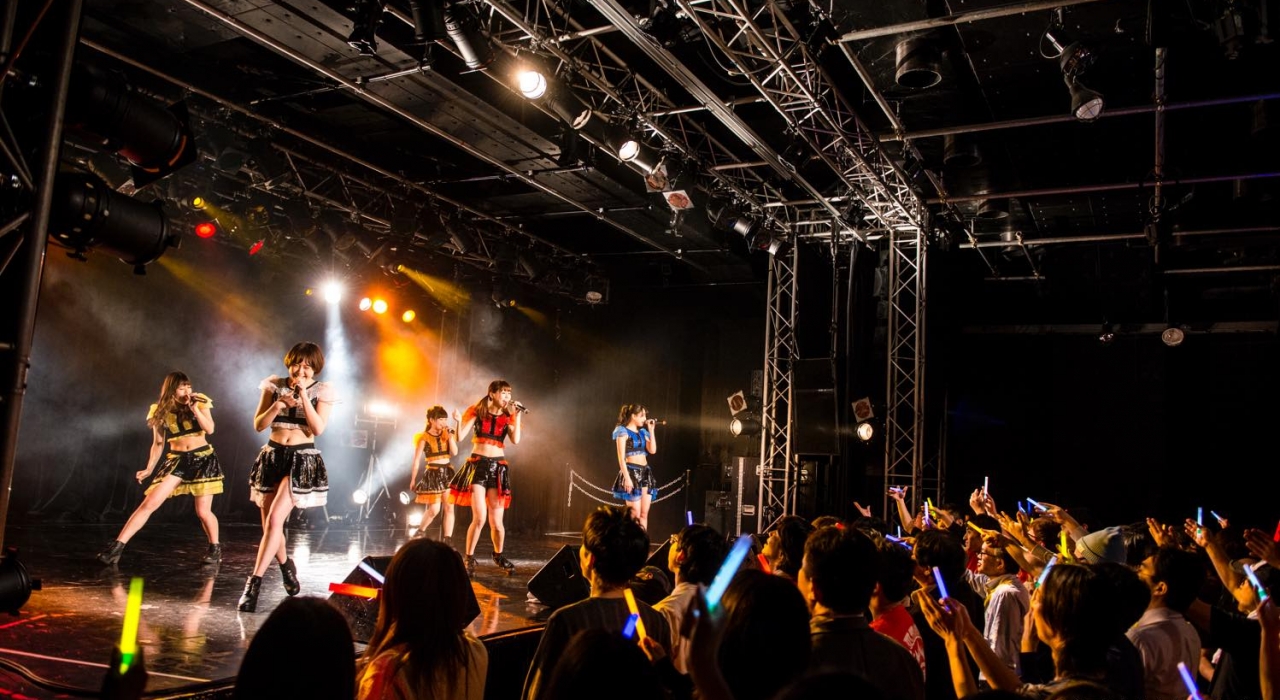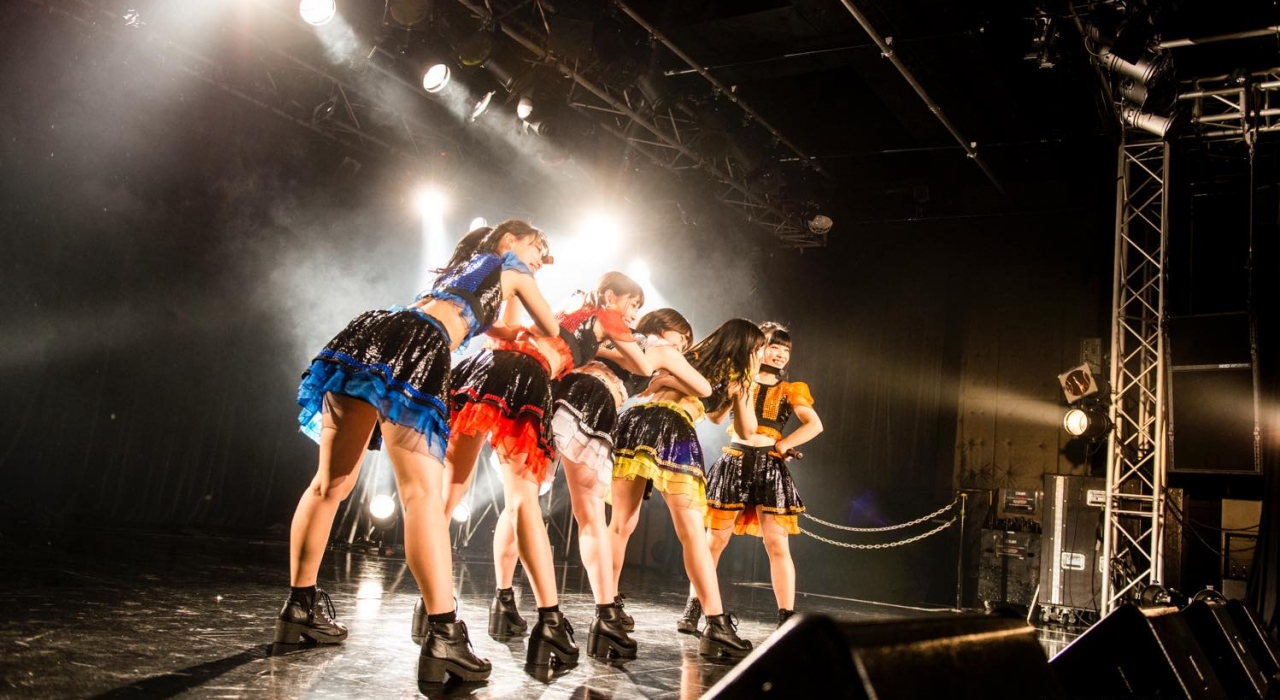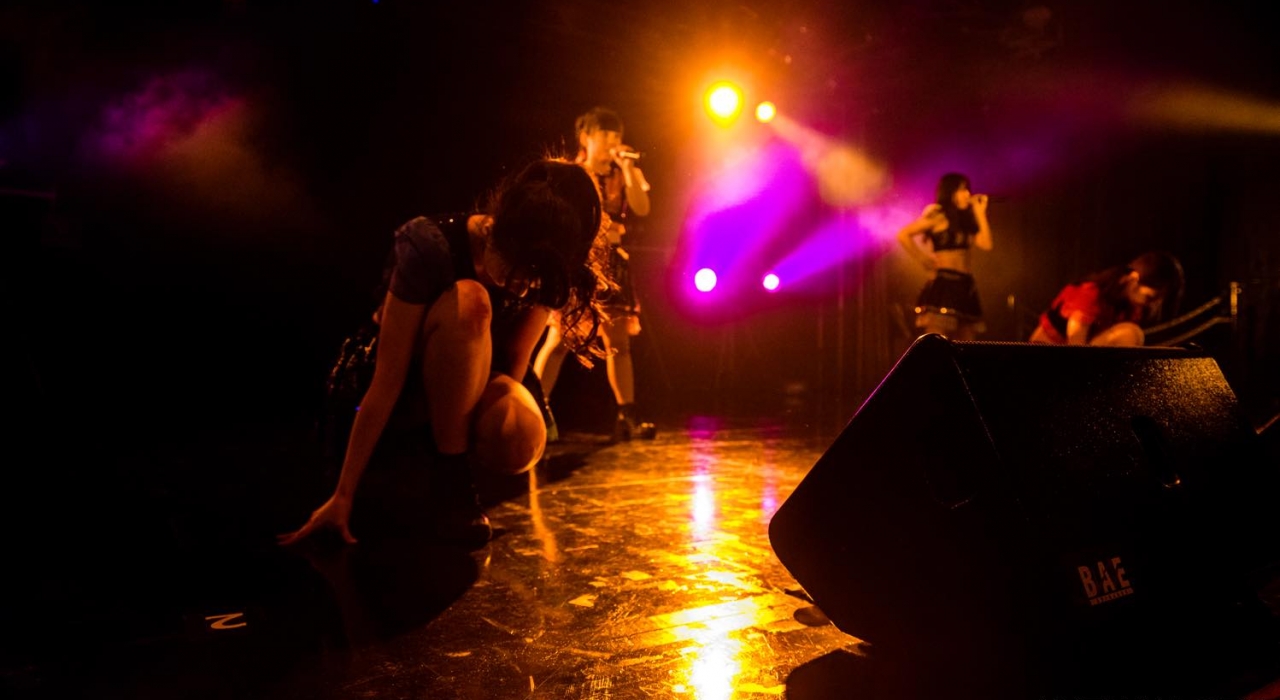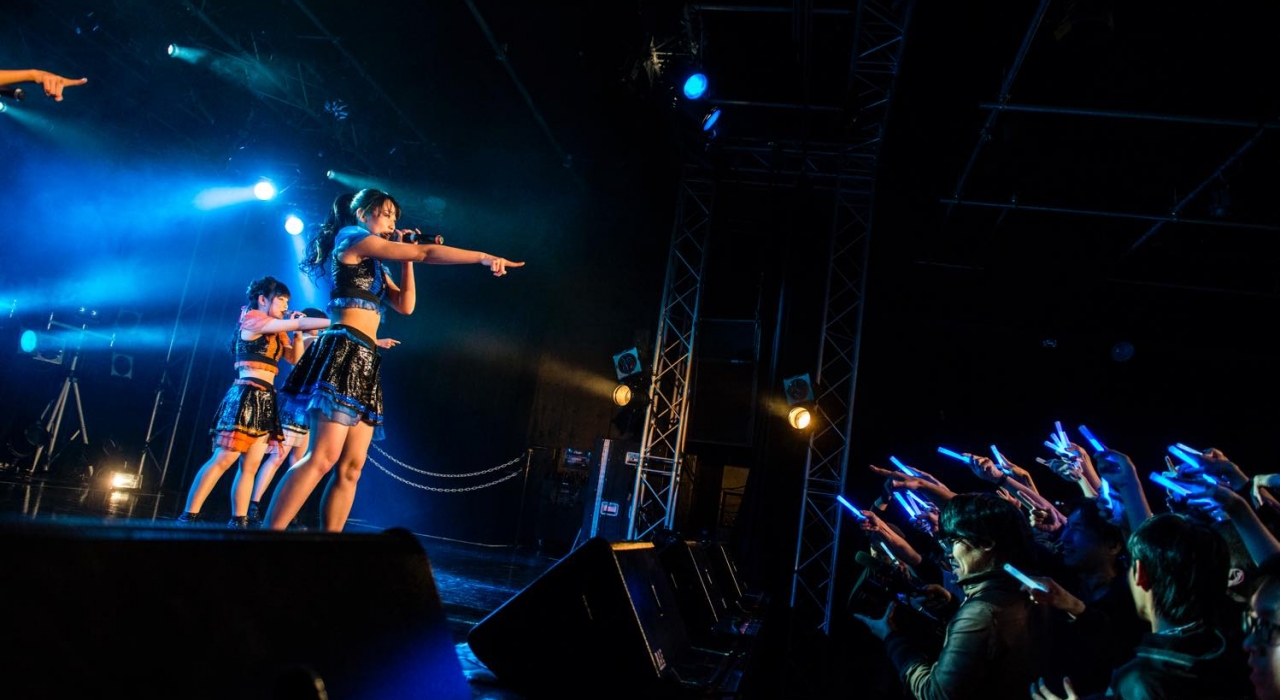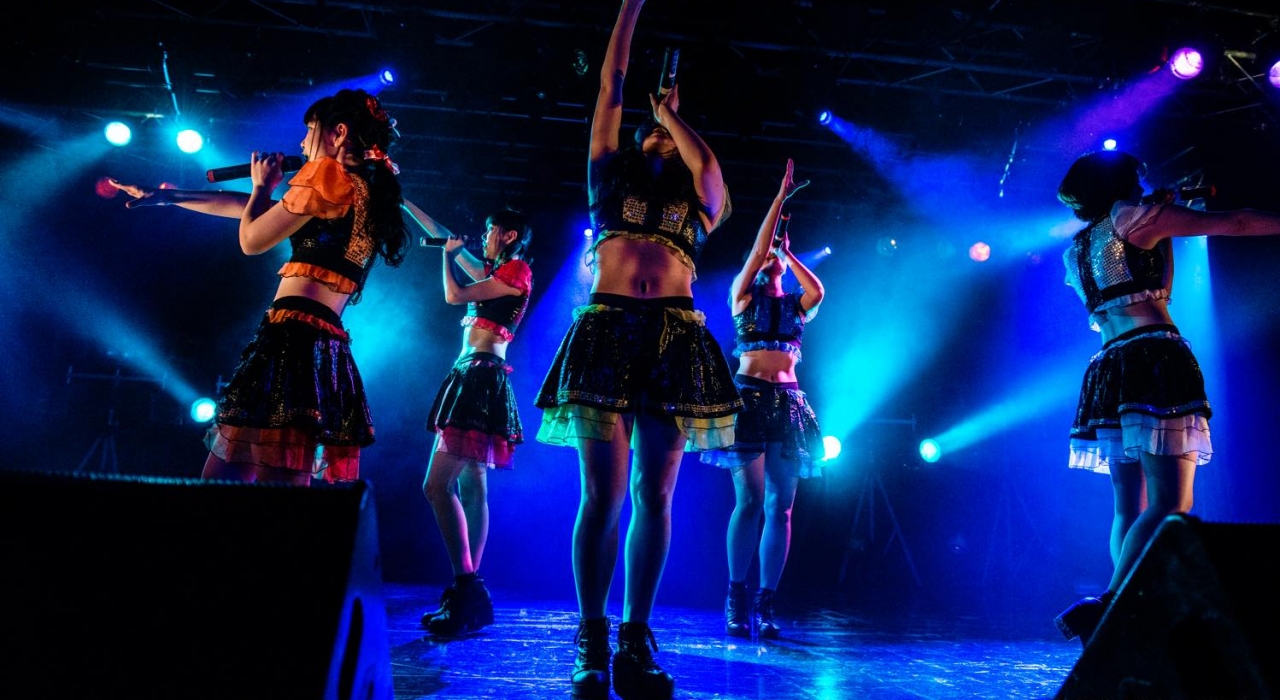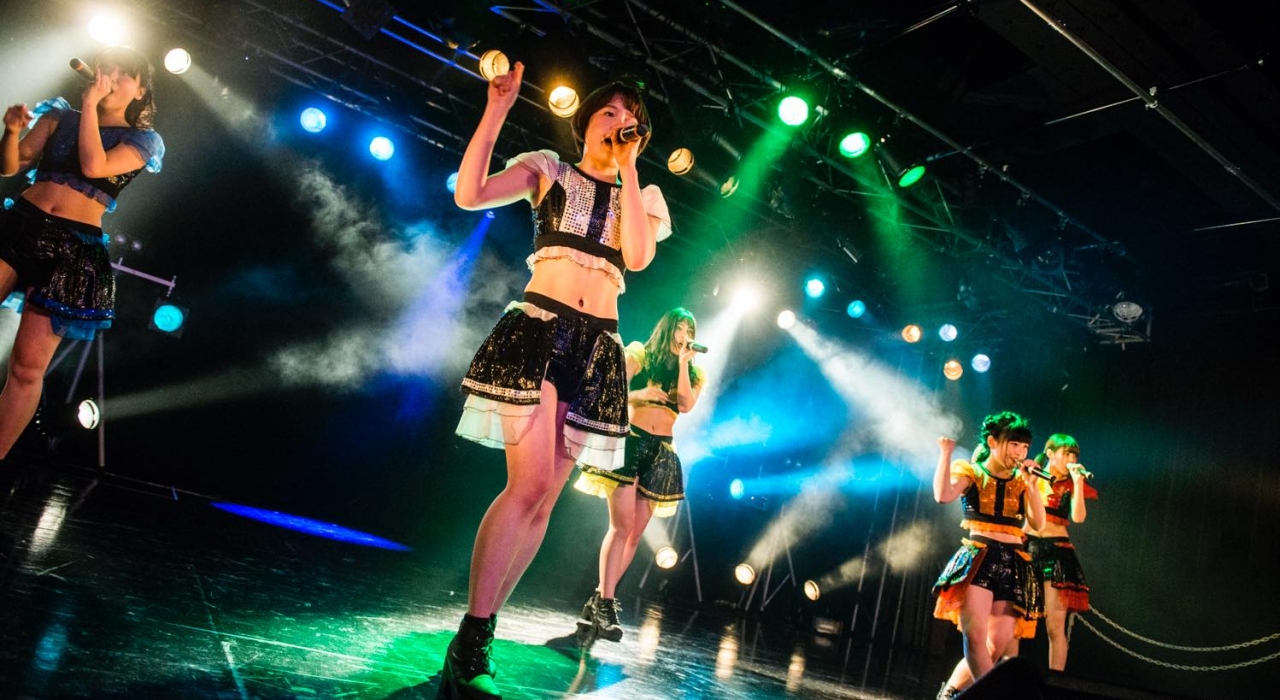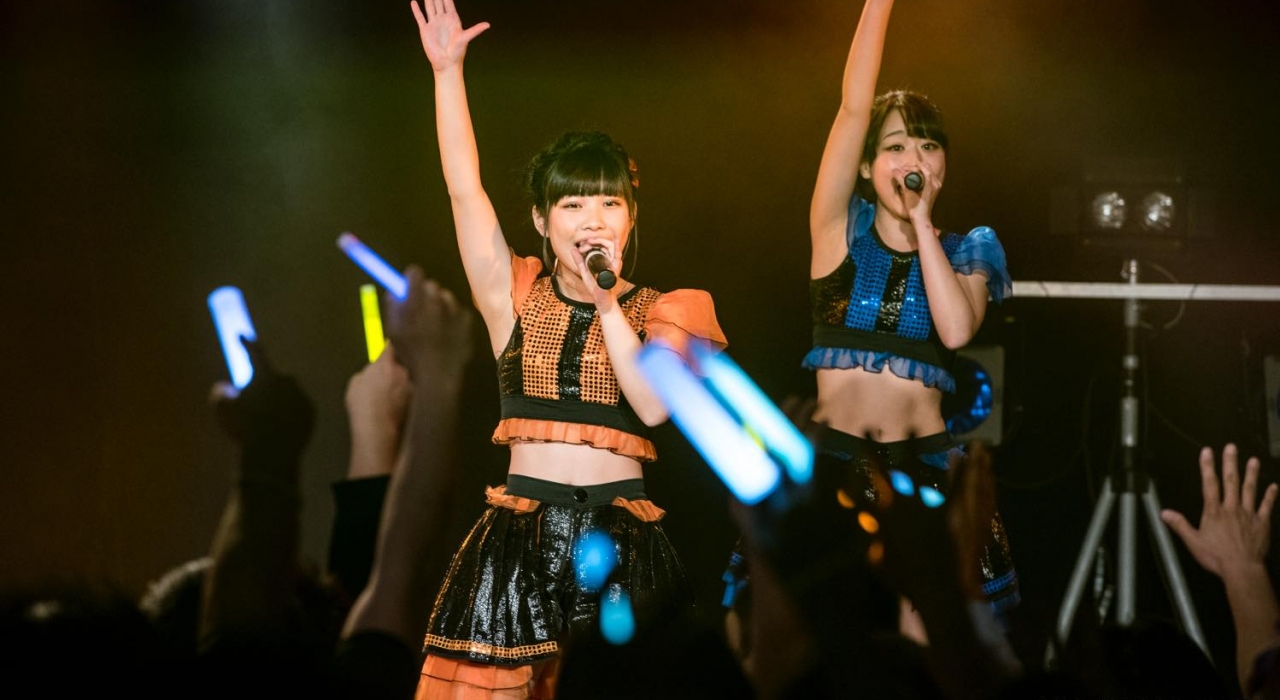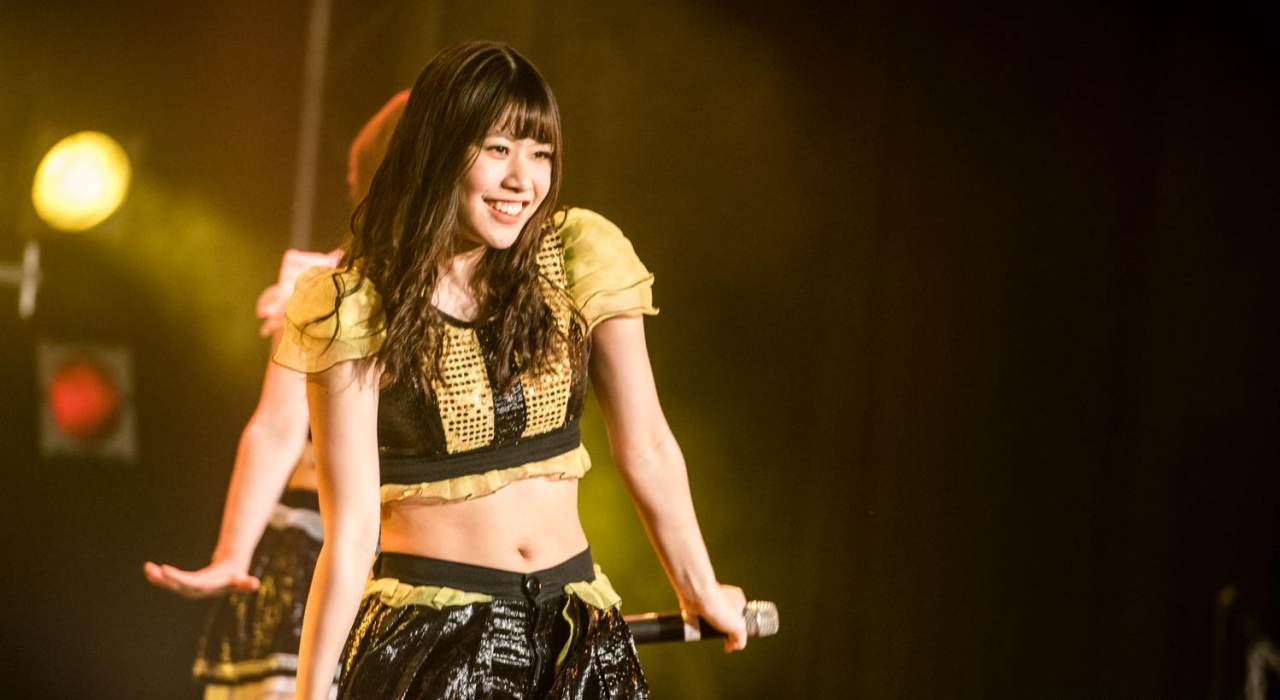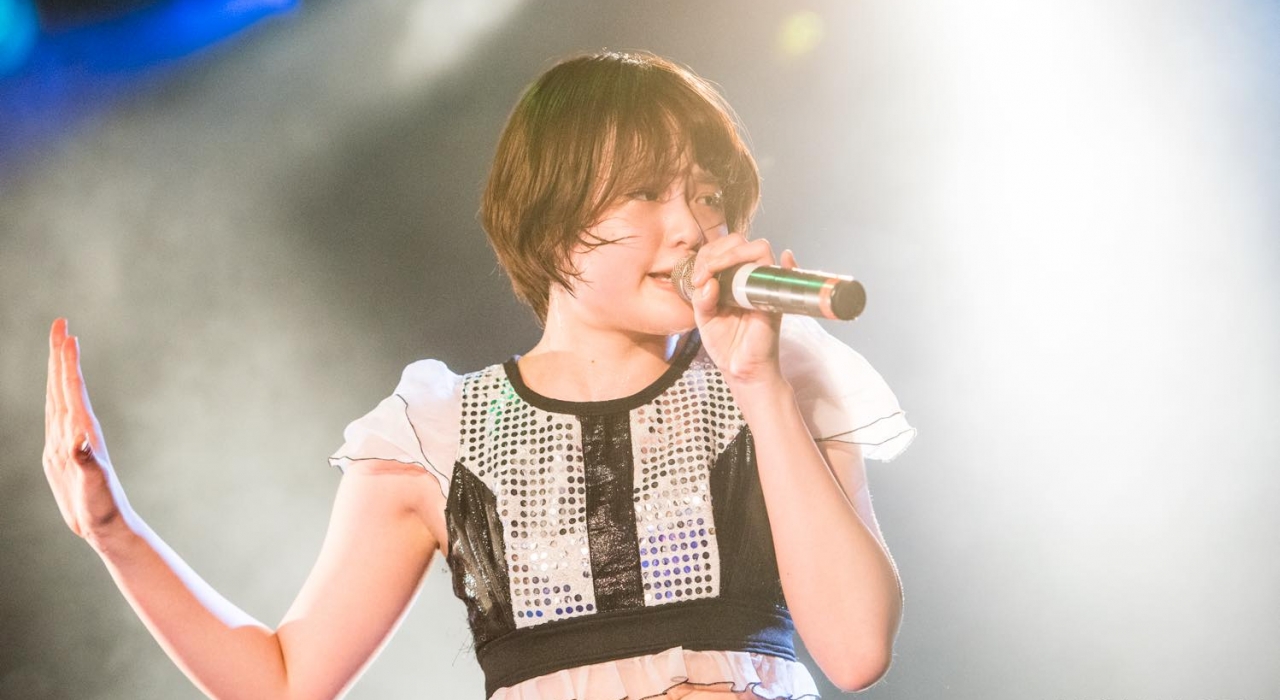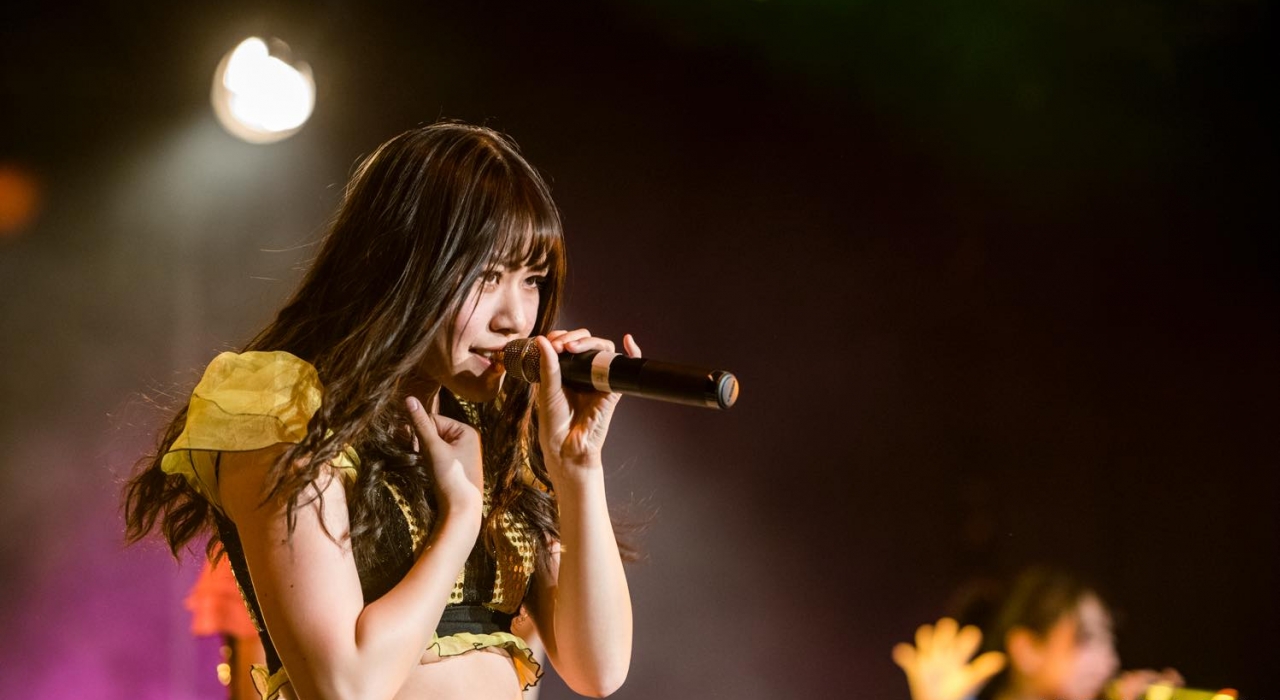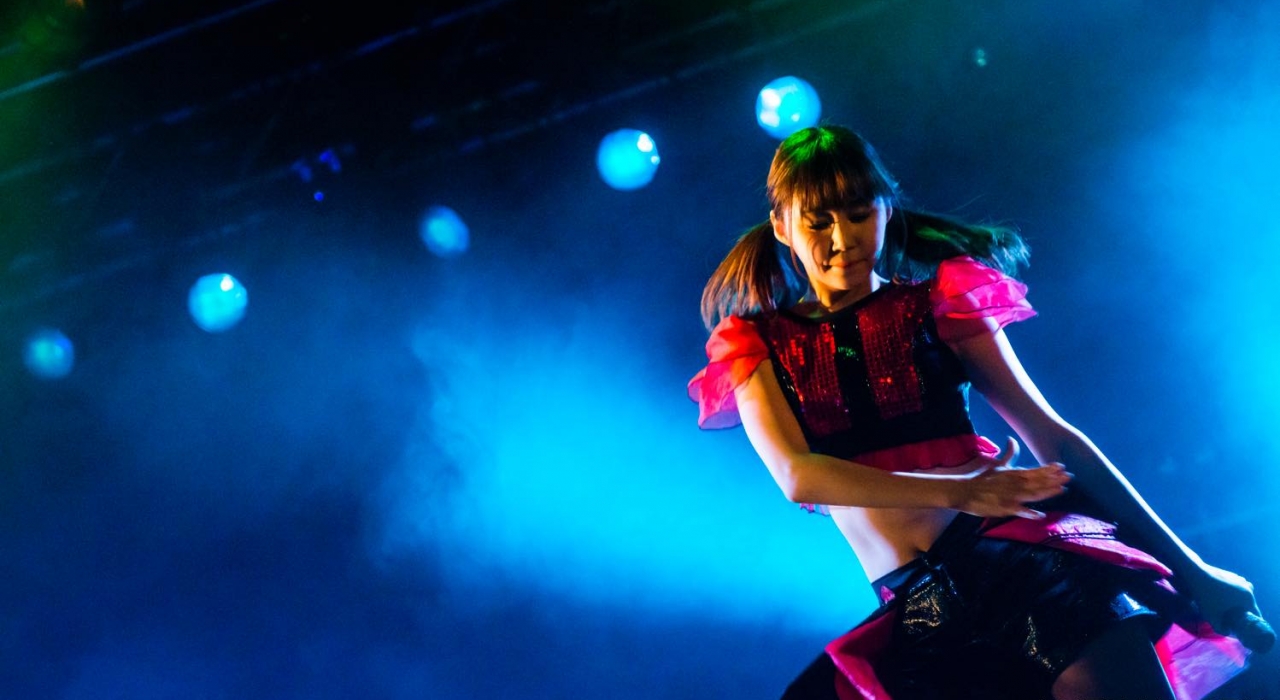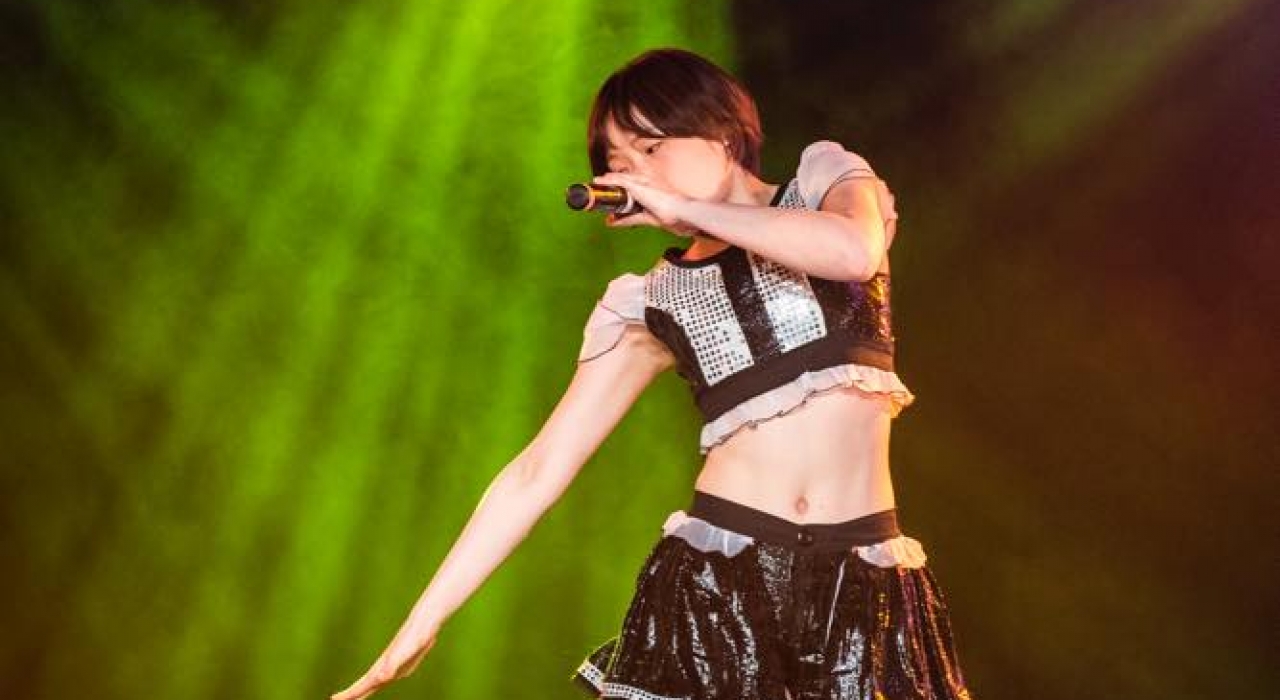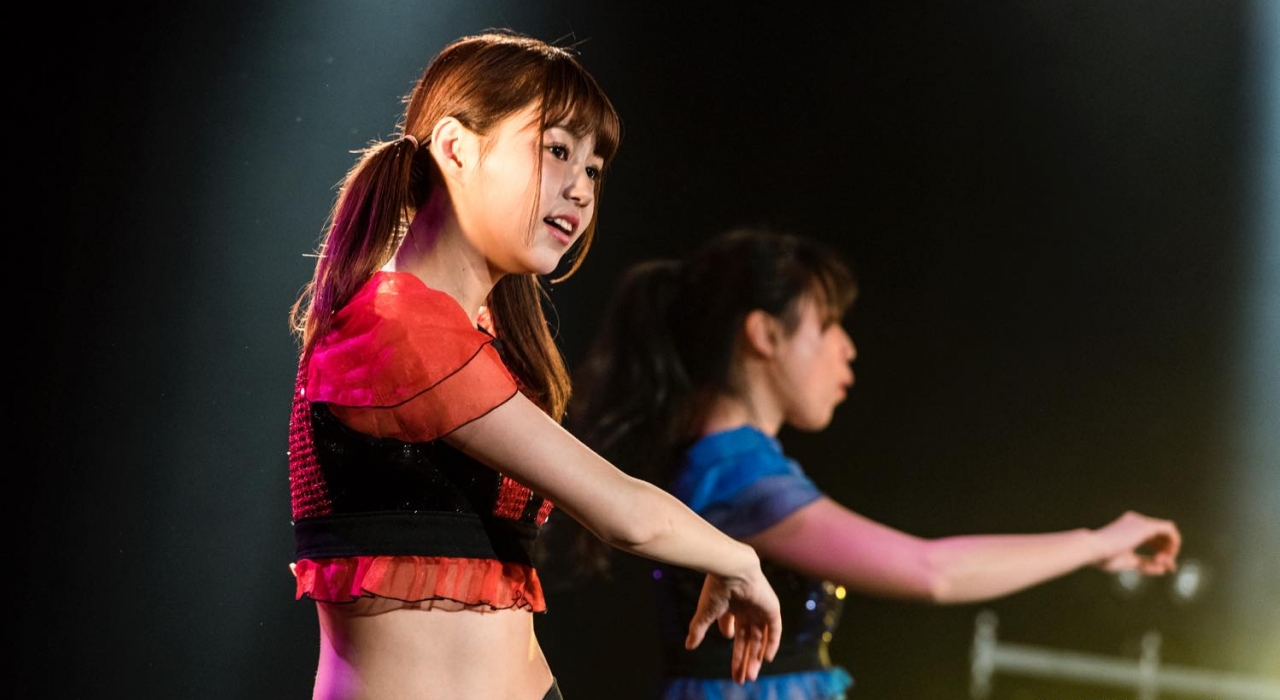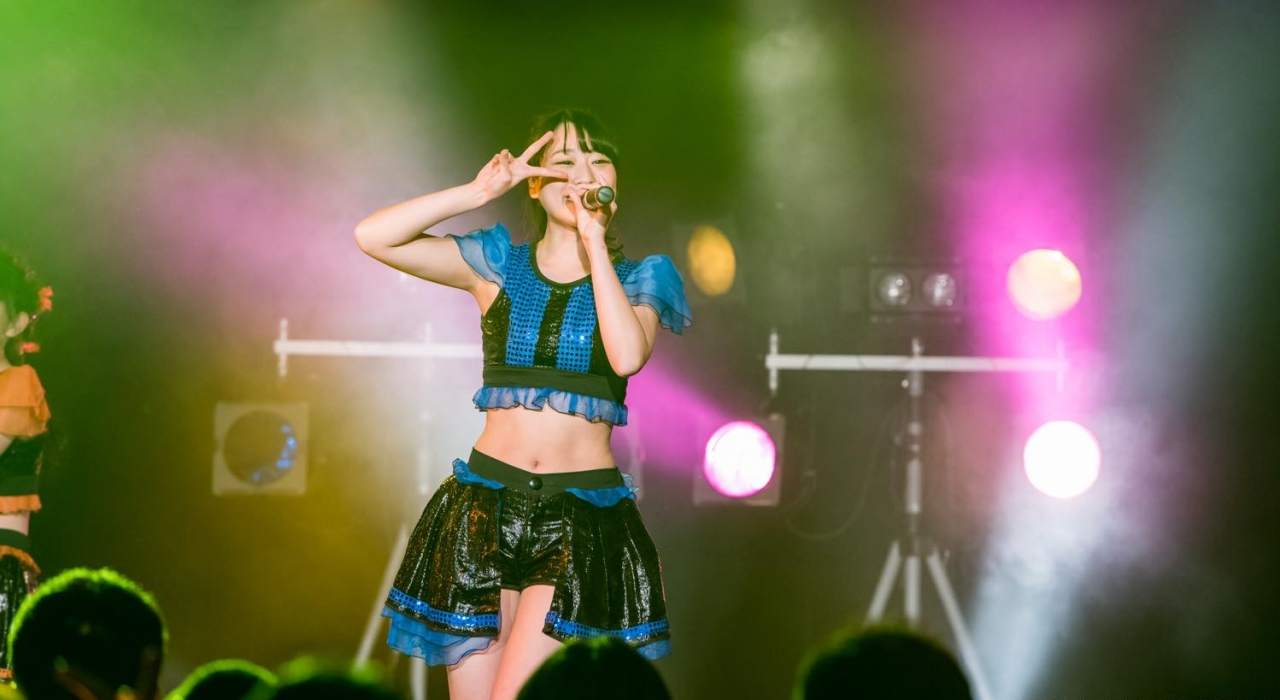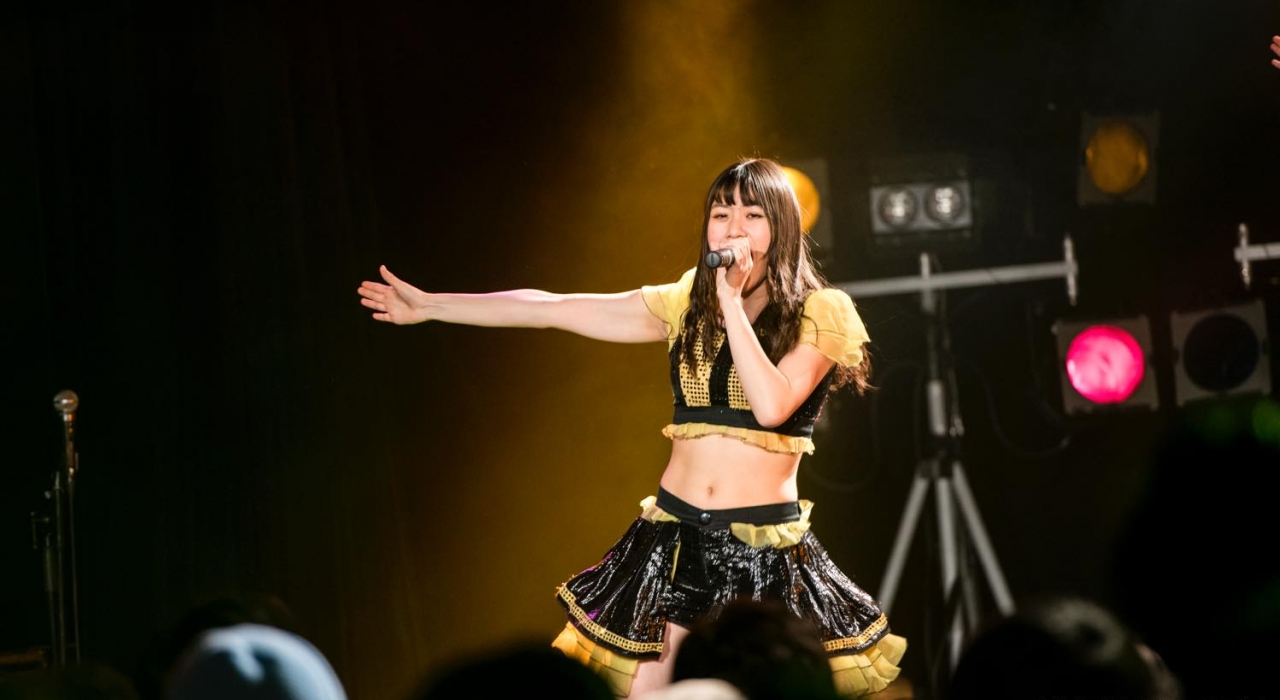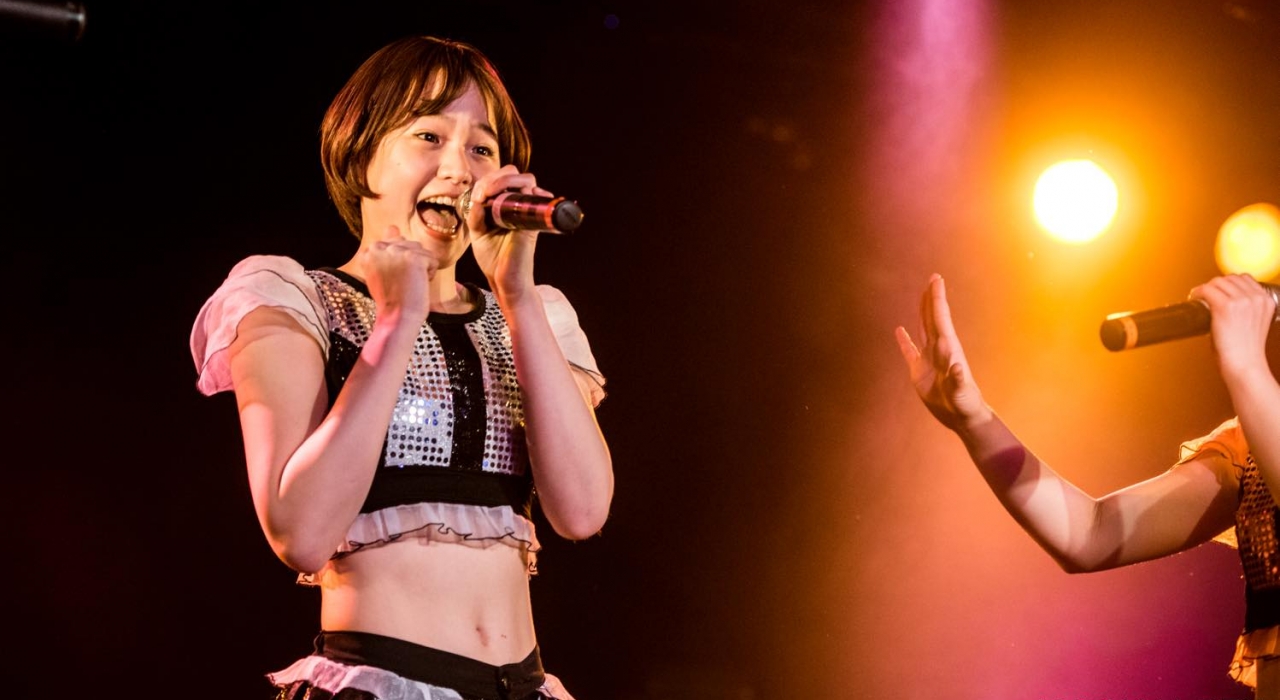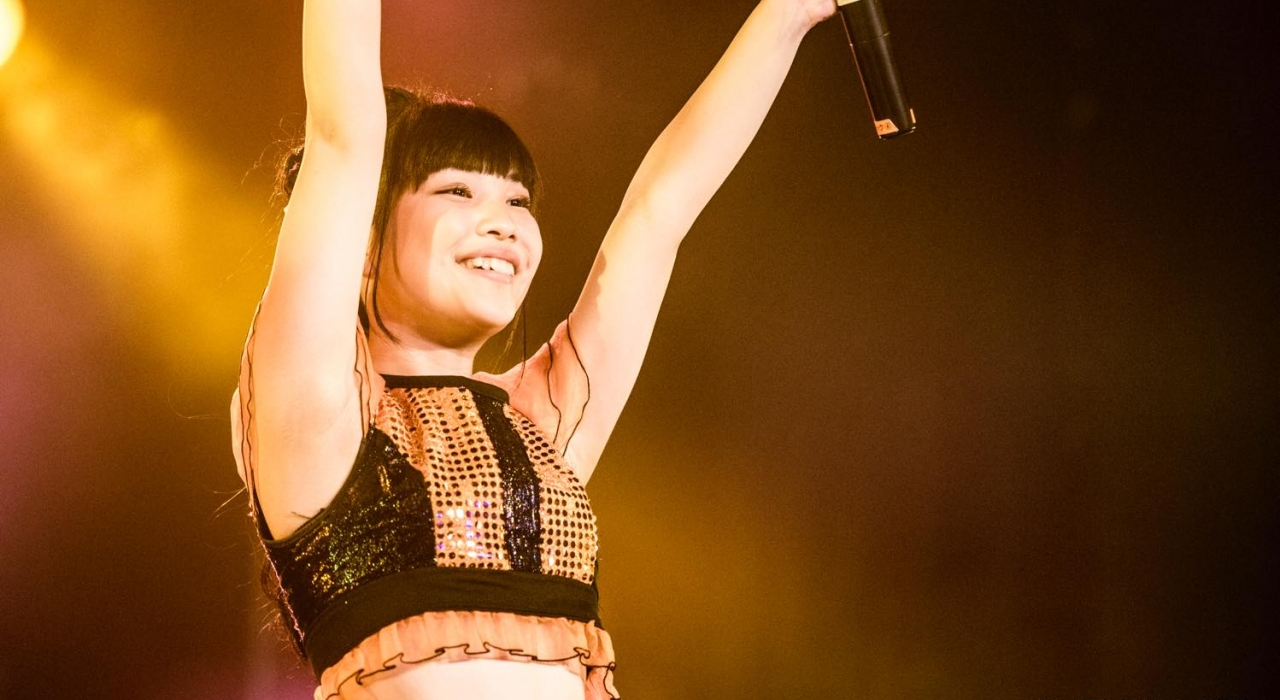 As Shinjuku Blaze turned pitch black, a VTR then started, going through five years of backstage and practice footage of the group, mainly focusing on all three soon-to-graduate.
This emotion-filled video was the introduction to what was next for the concert: in collaboration with actress idol group Pika☆Mai, a short play started, titled "Our Life Calendar" (Watashitachi no Jinsei Calendar). Members of Pika☆Mai narrated the ULTRAGIRL story from leader Asou Tomoyo's point of view, rhythmed by small acts by the members themselves. All three soon-to-graduate member wore gakuran (boy school uniforms), as Rukawa Runa and Sasazawa Mayuka wore seifuku (girl school uniforms). It was a very intense moment, and all the members gave all their heart and energy in conveying their feelings. As they finished the play, Pika☆Mai joined ULTRAGIRL for an uplifting "Ultra Ouenka", ULTRAGIRL's most iconic song, led by Tomoron.
The venue went pitch black again, and the credits started rolling, in a making of VTR of the play rehearsals.
ULTRAGIRL members showed up again right after, in their latest red and white outfits, for a late introduction MC, then joined by Pika☆Mai. Both groups seemed to get along extremely well, remembering the most fun moments of their acting practice. "They're very loud, but they're very nice and super funny!" Sasazawa Mayuka said, asking the audience to support Pika☆Mai as well.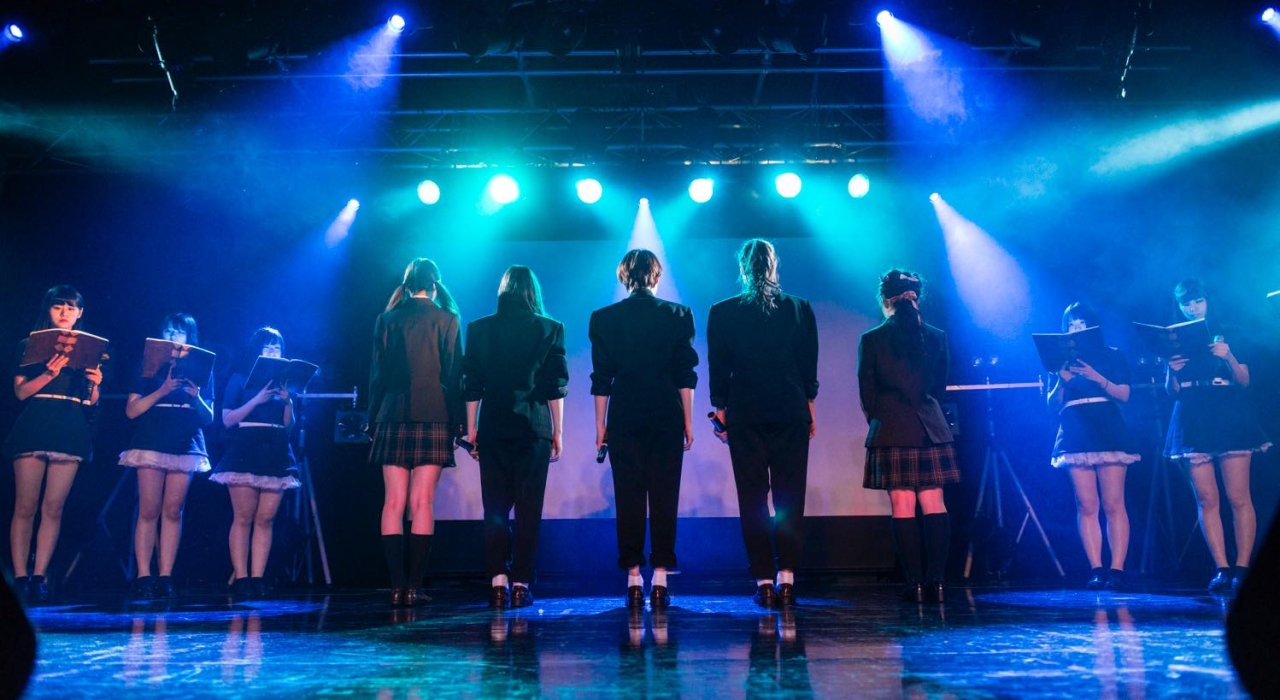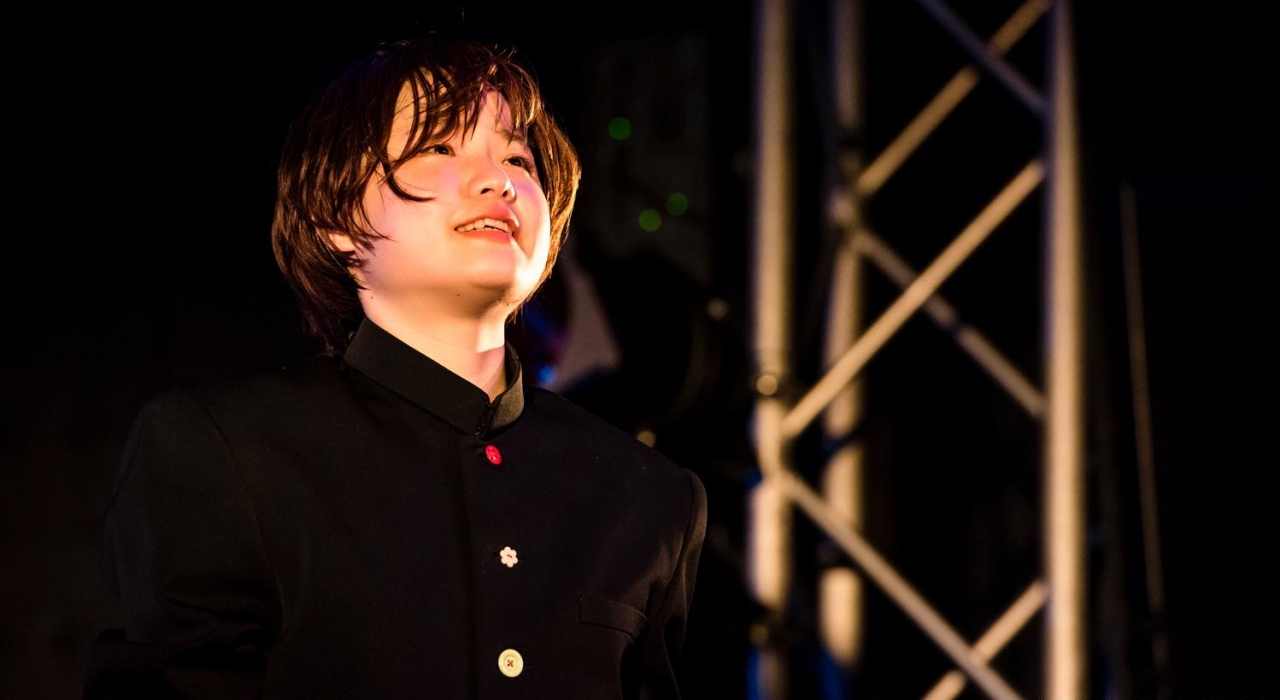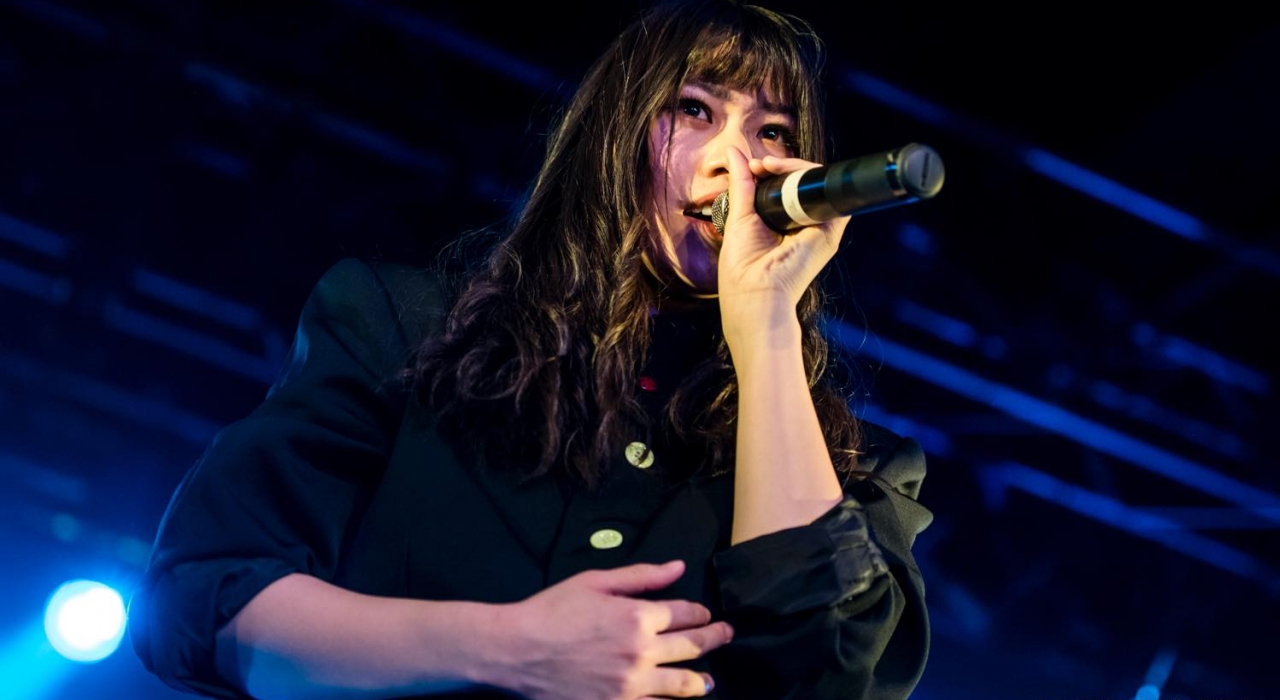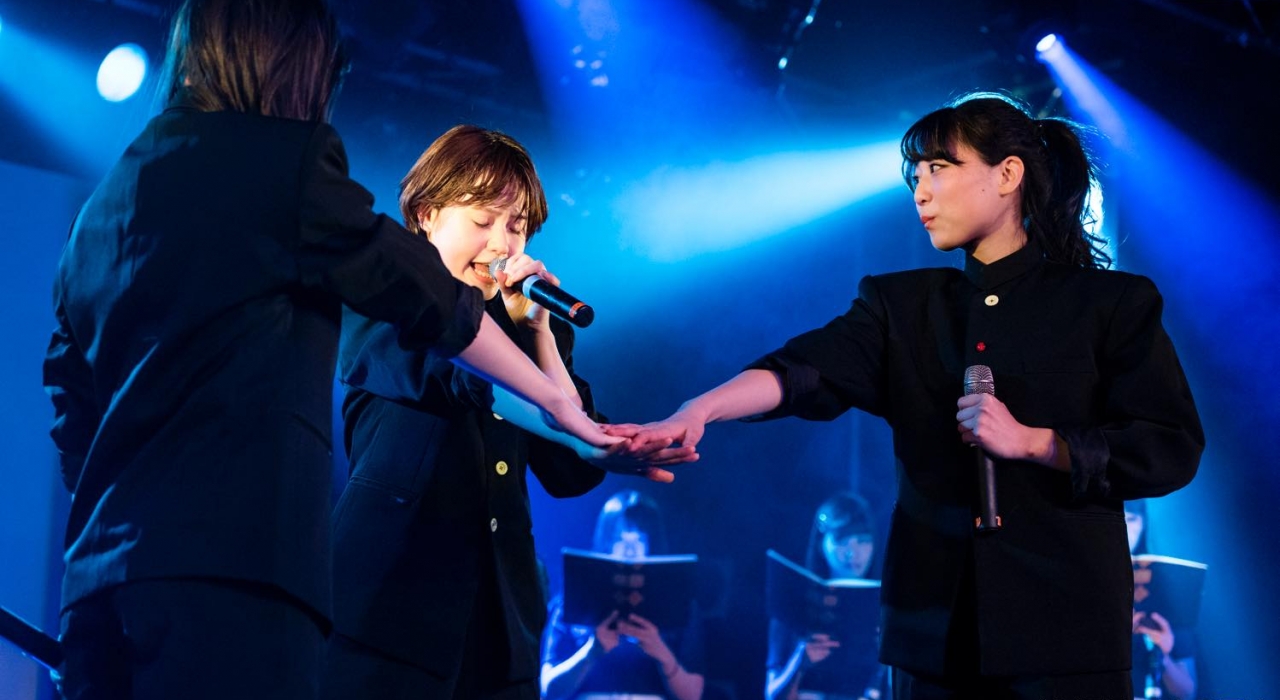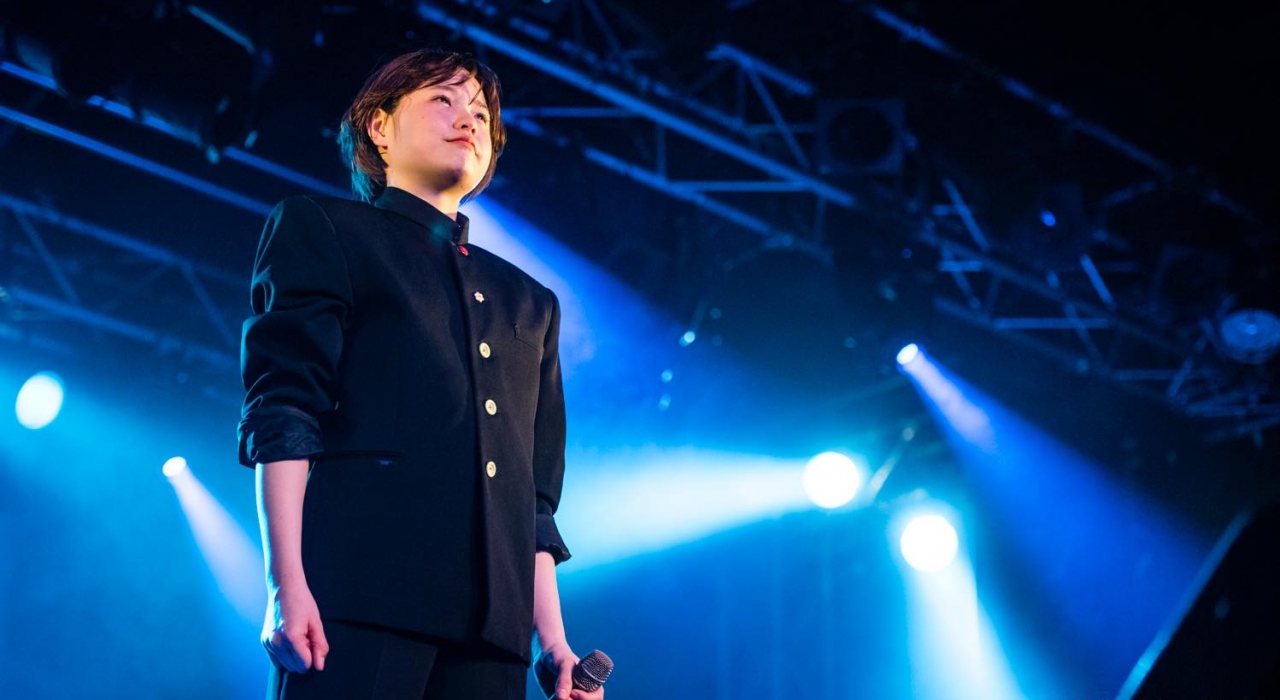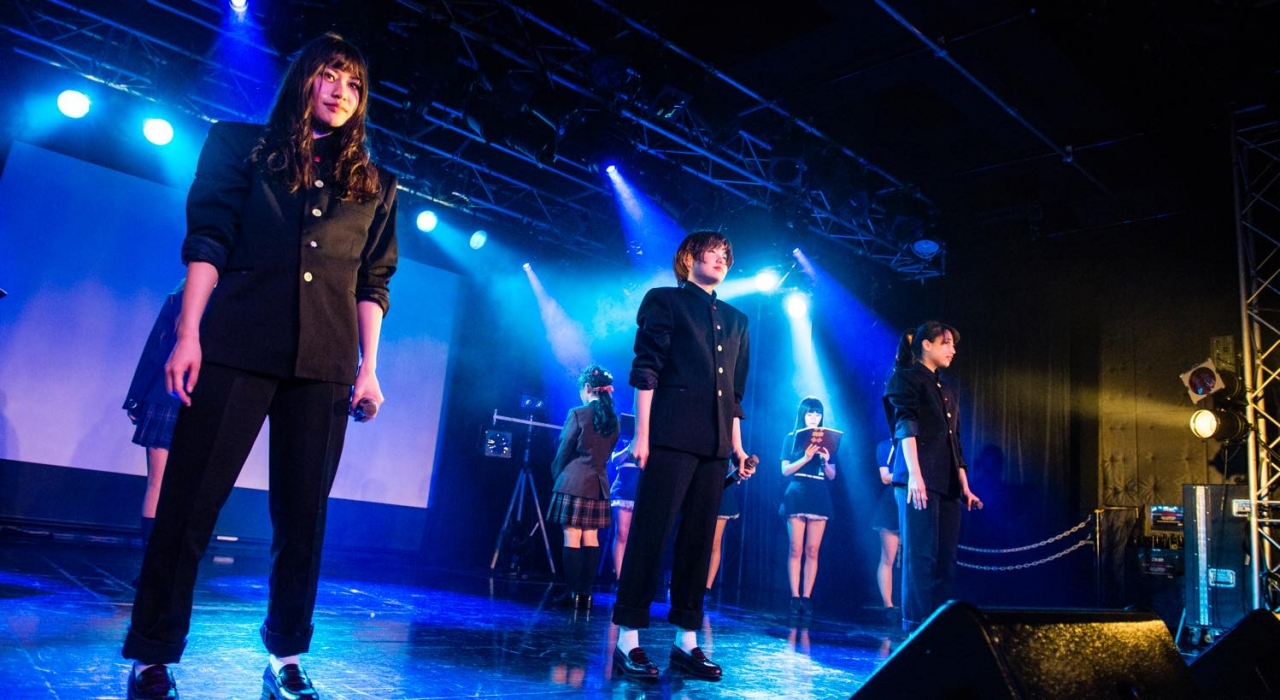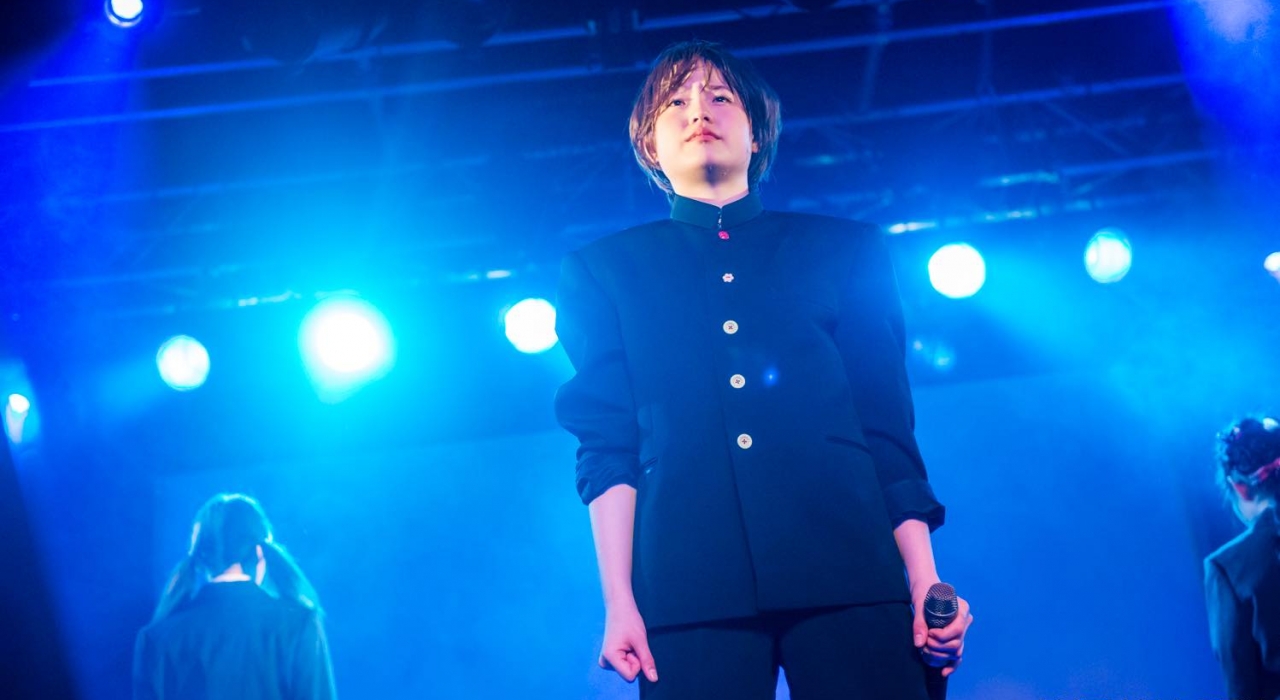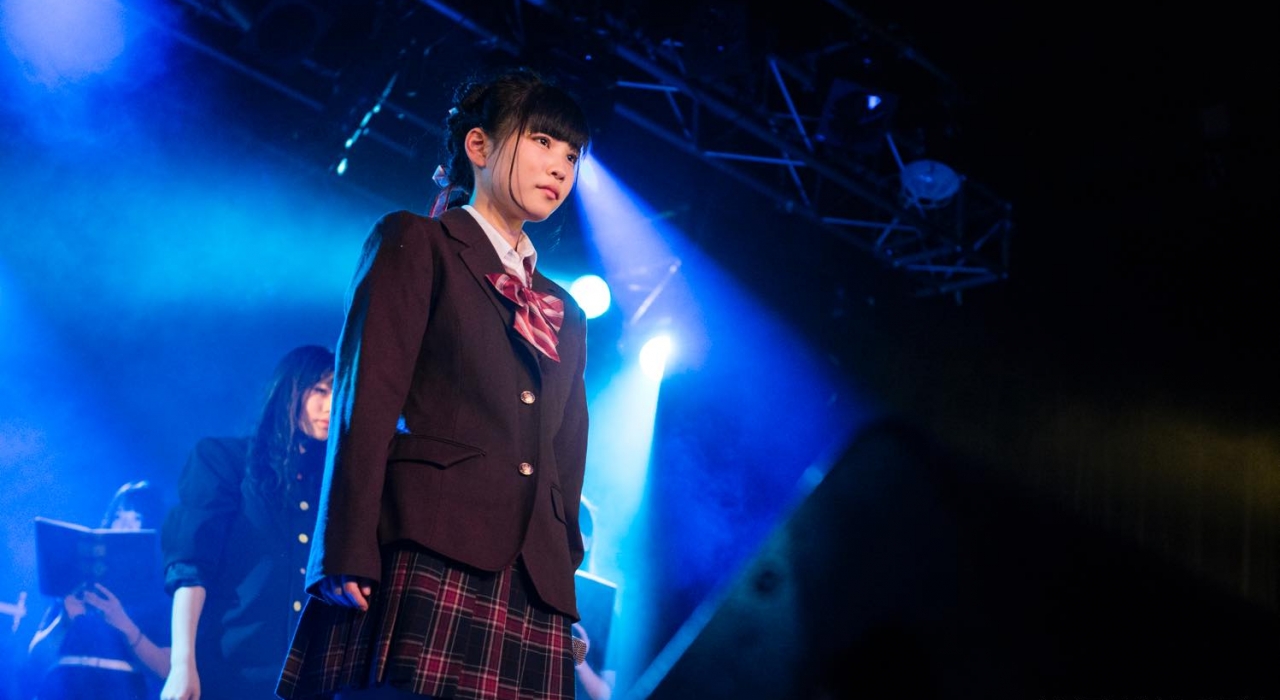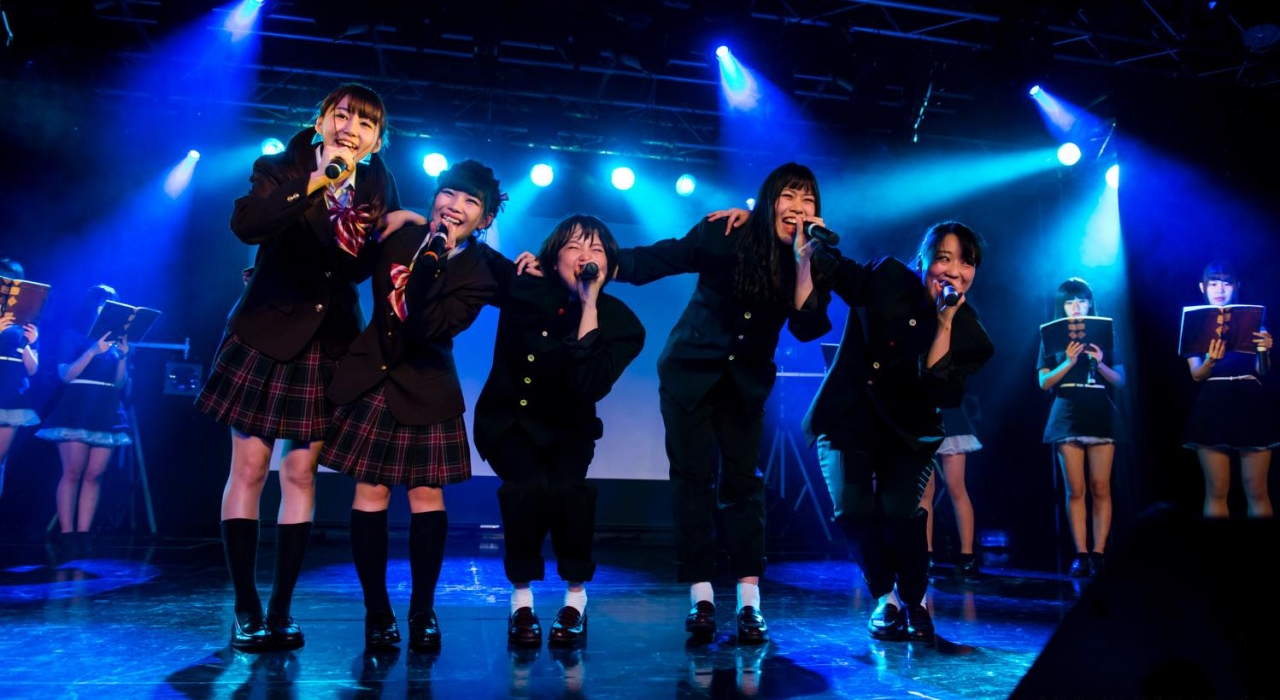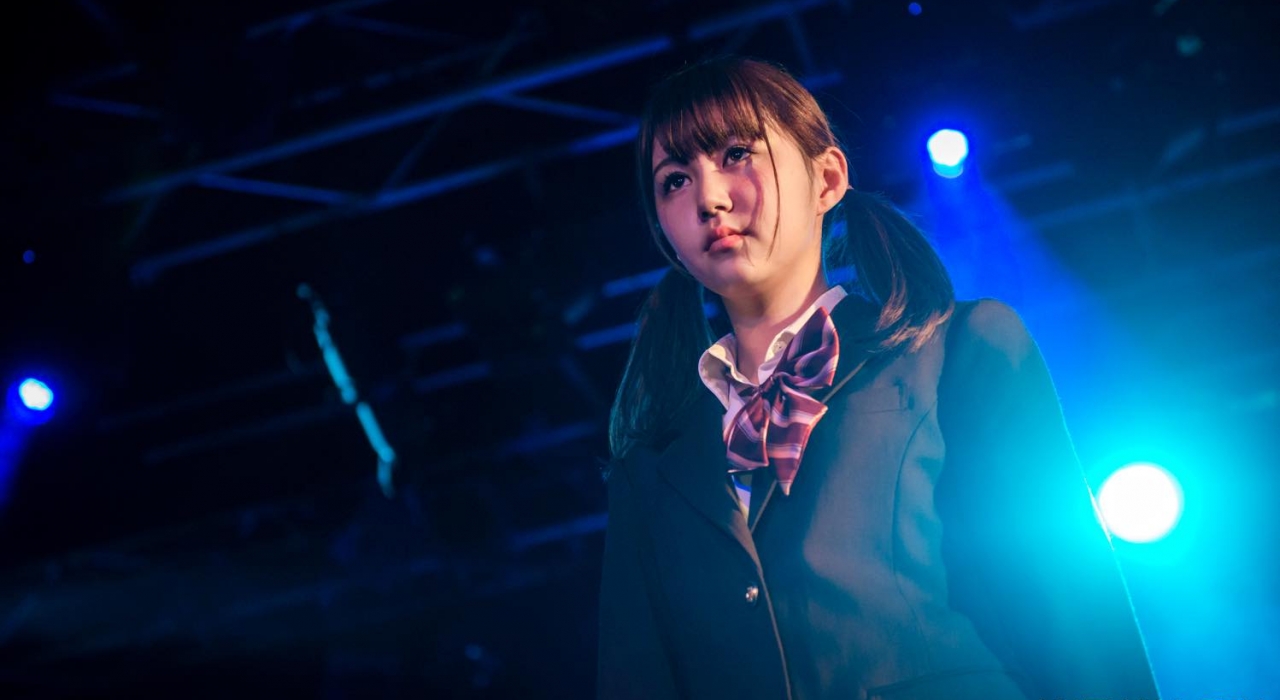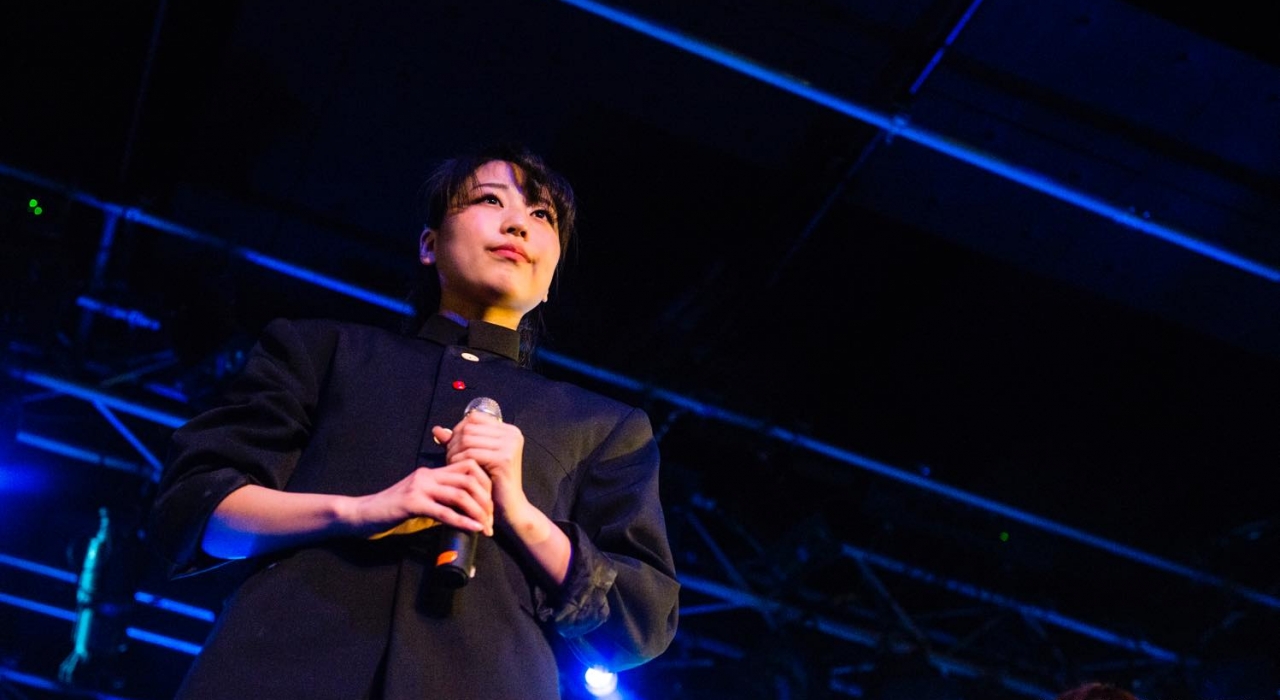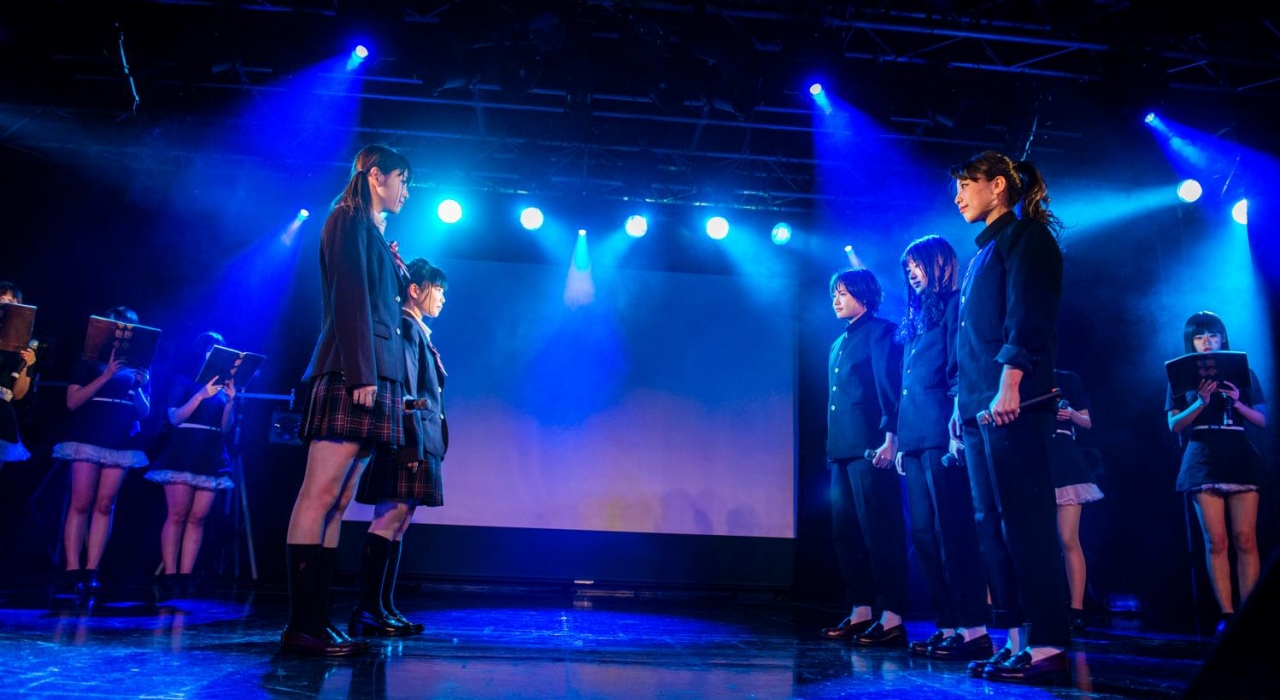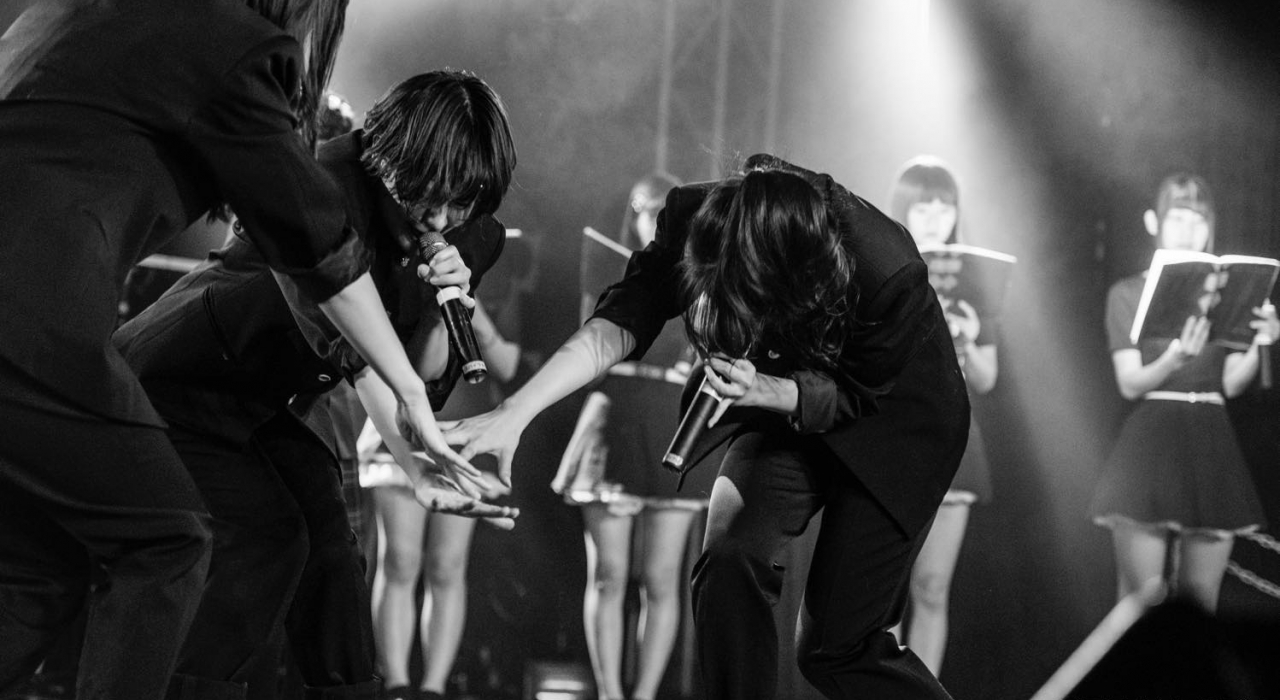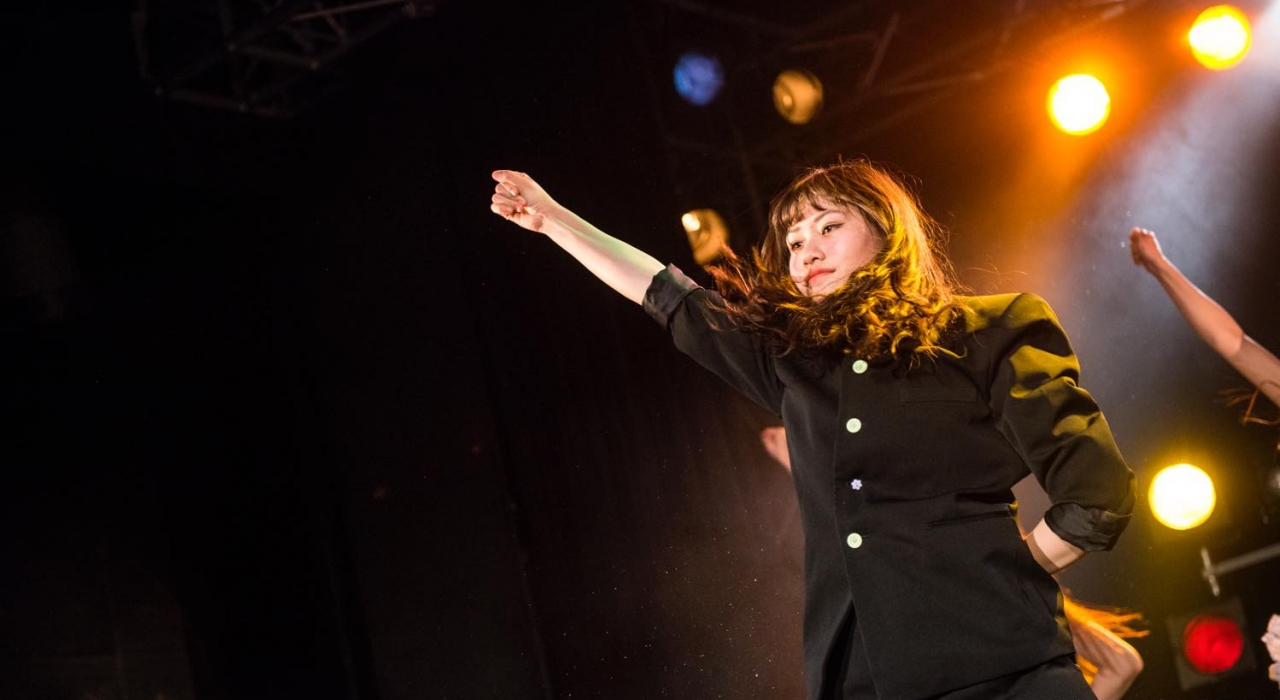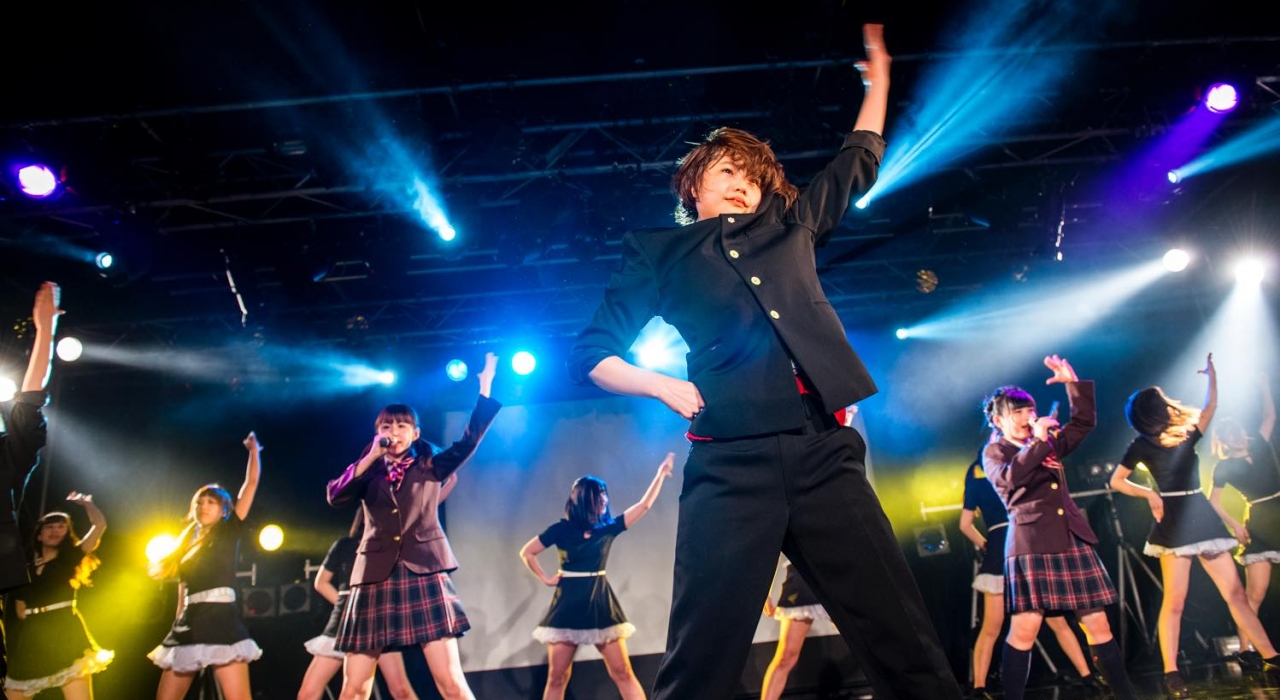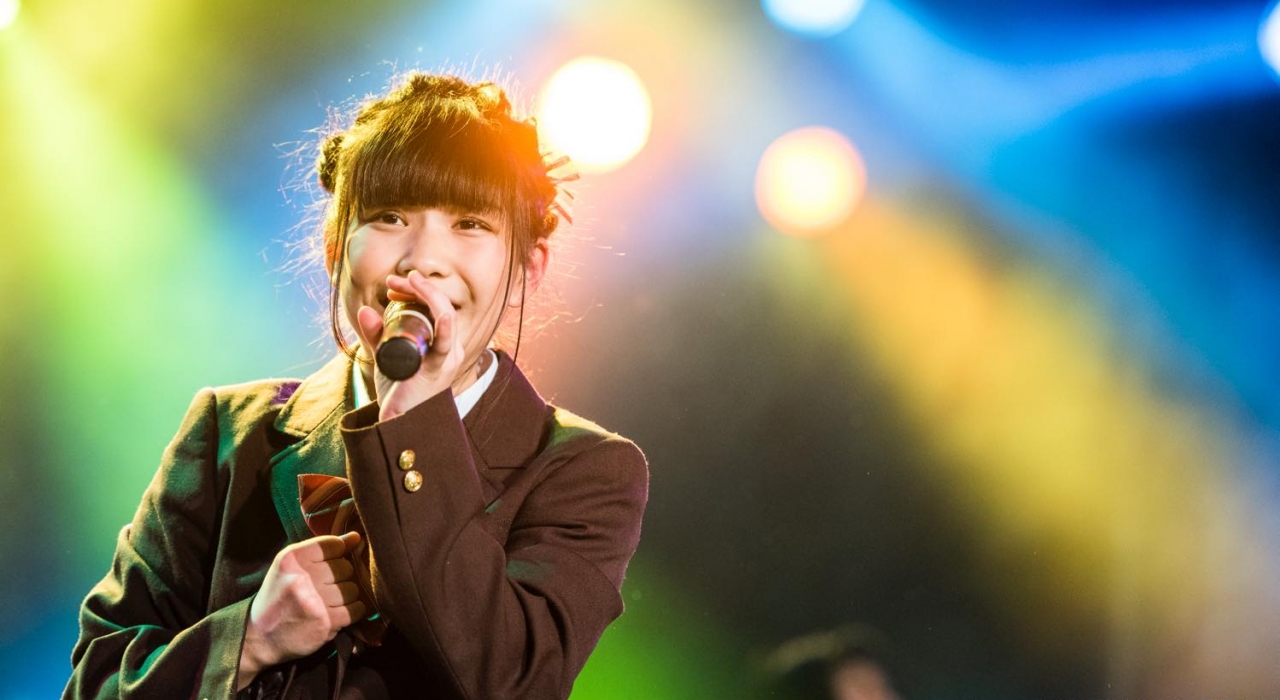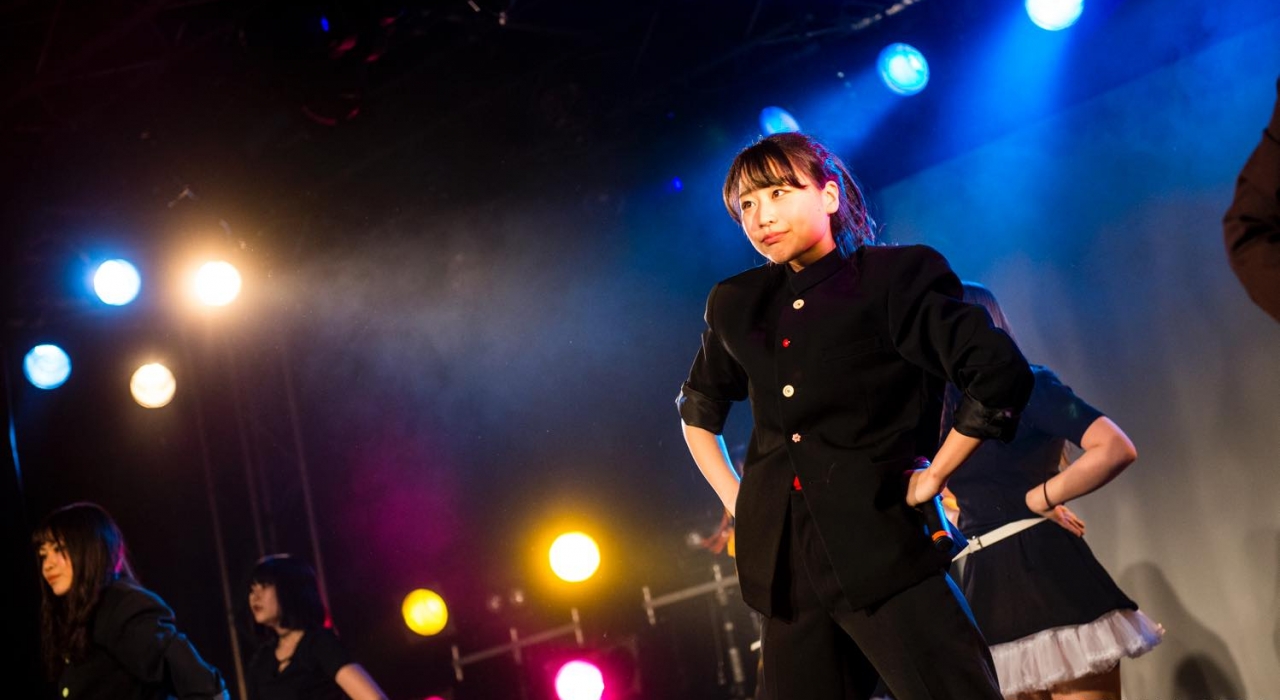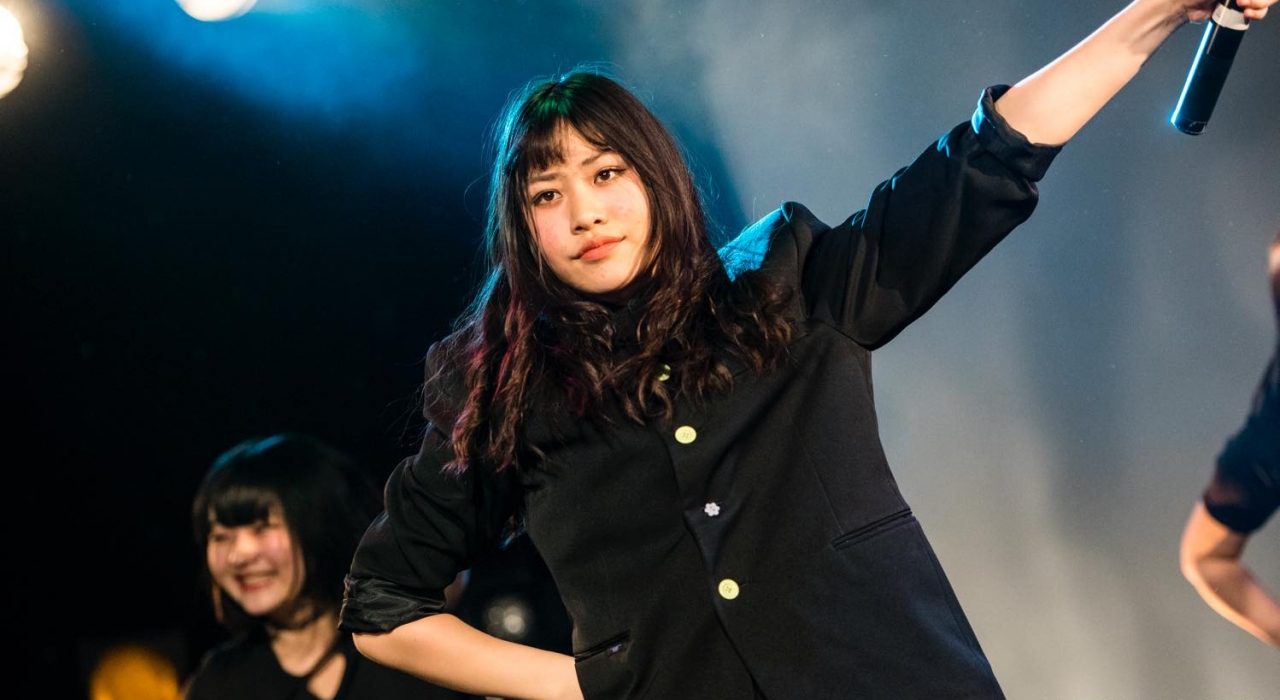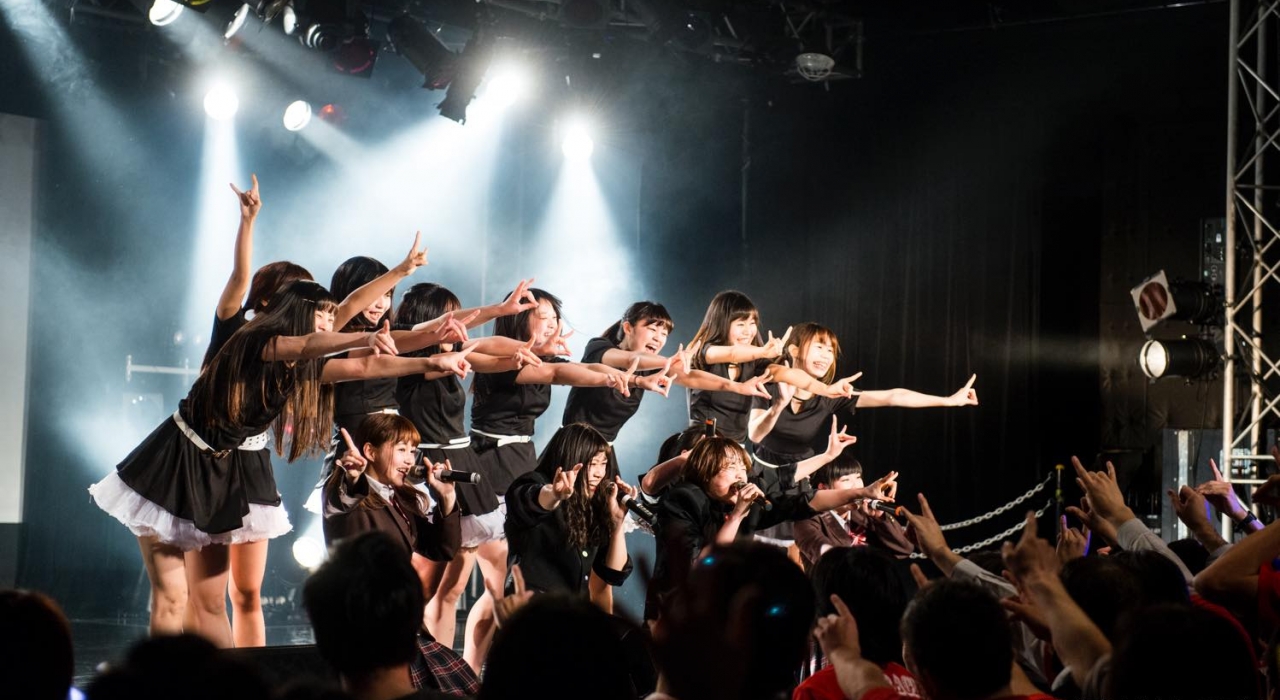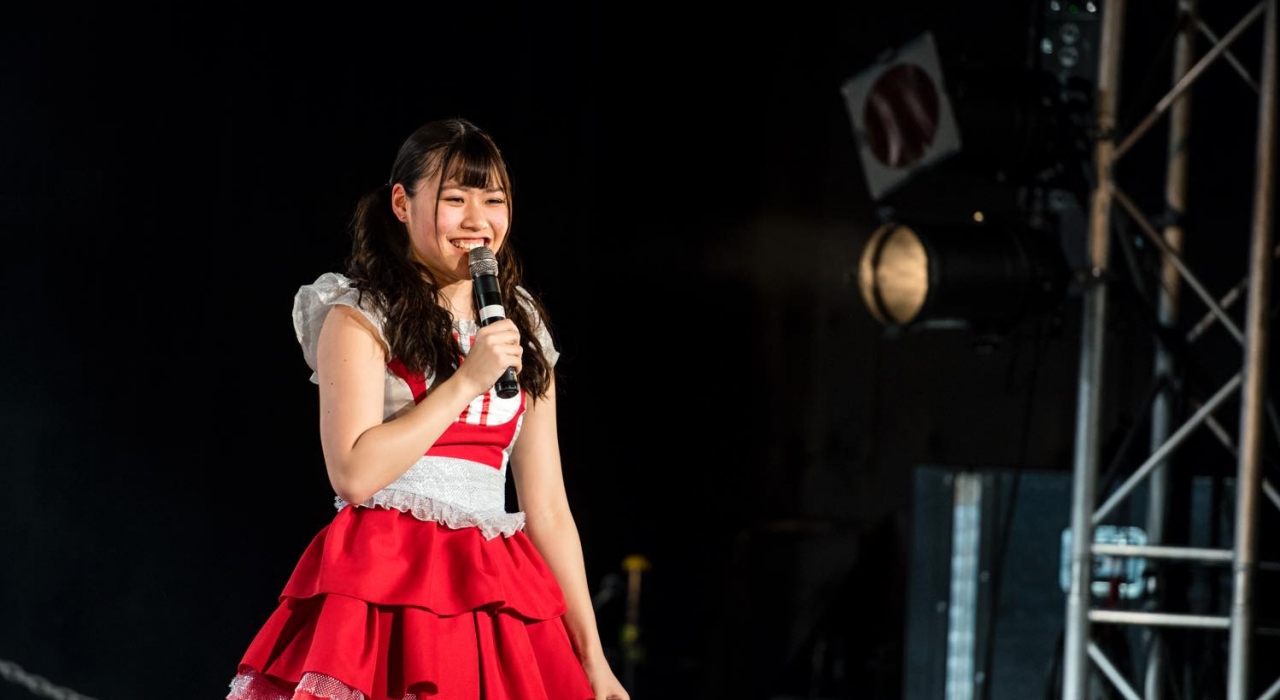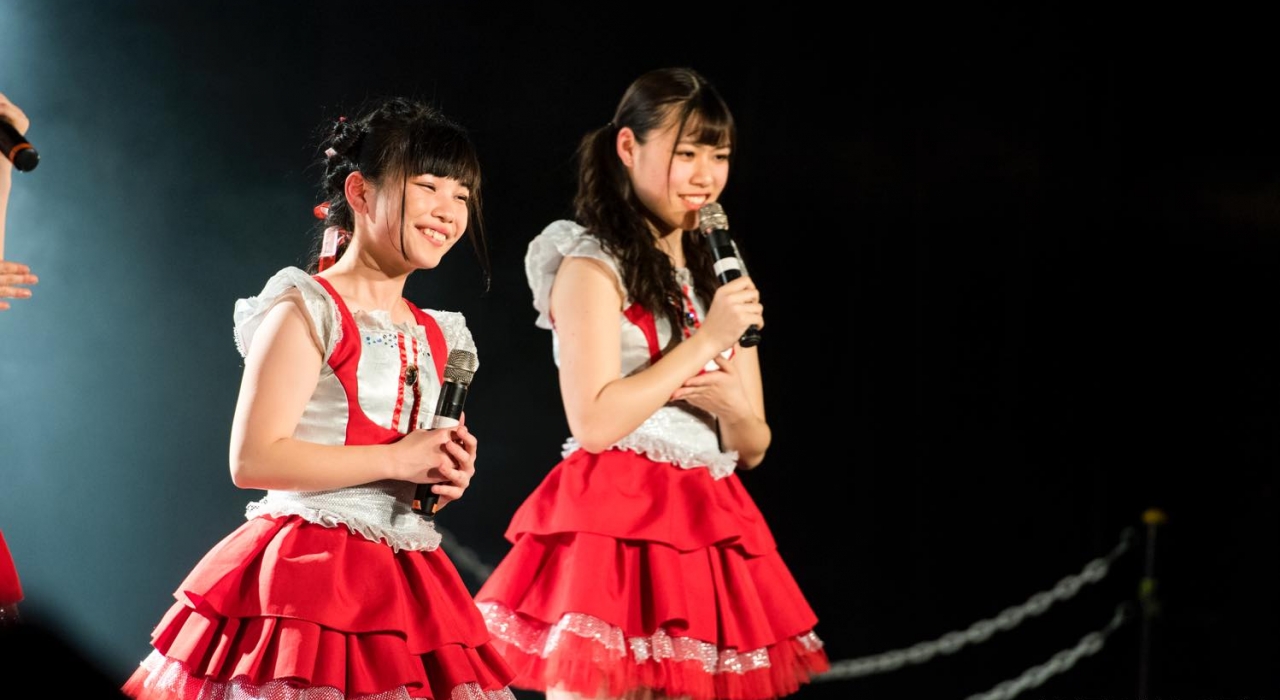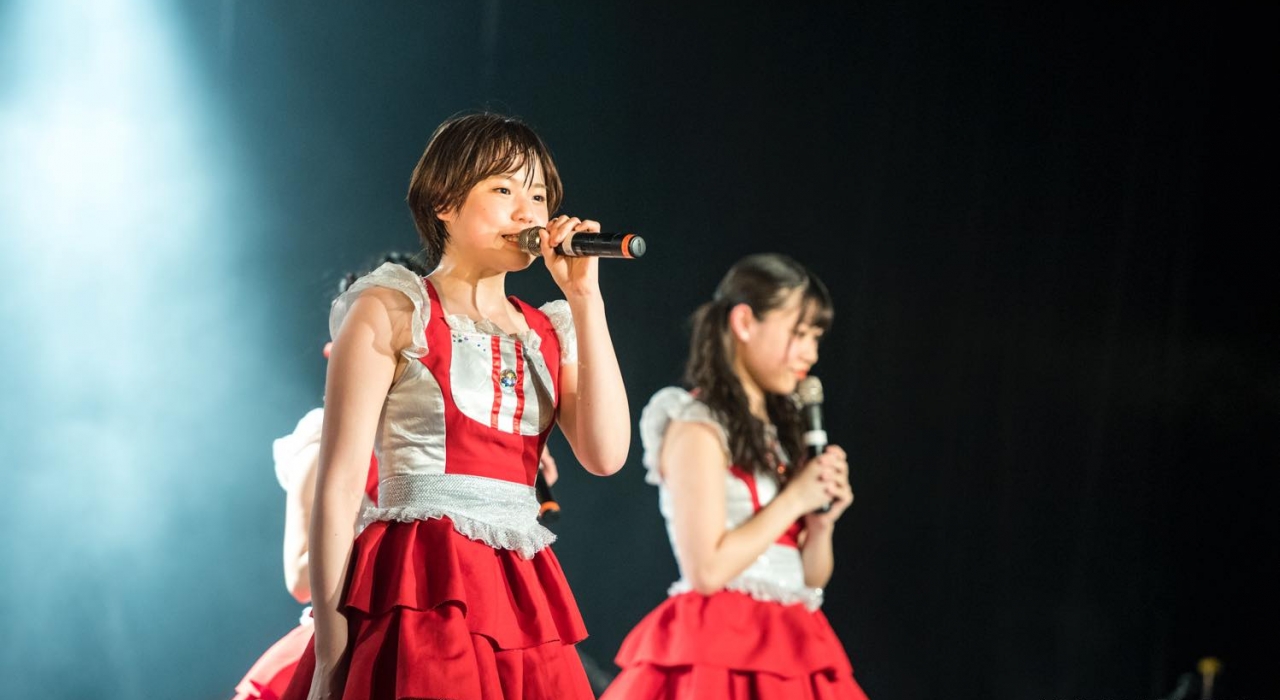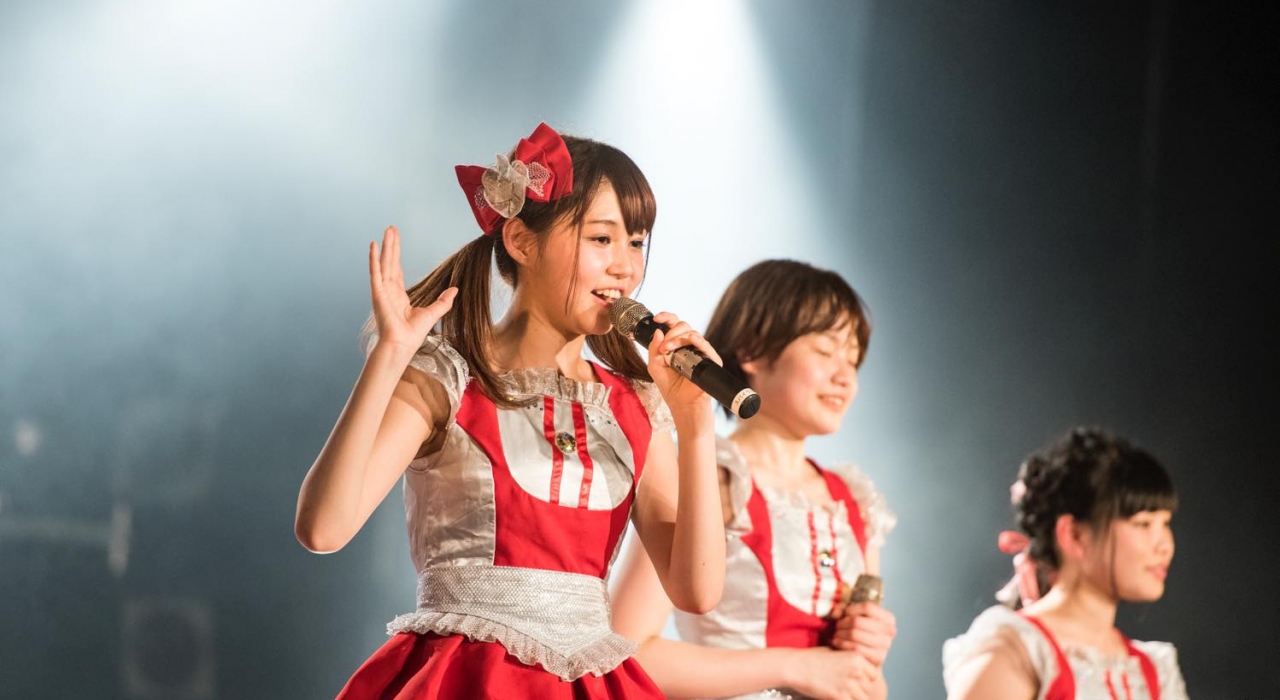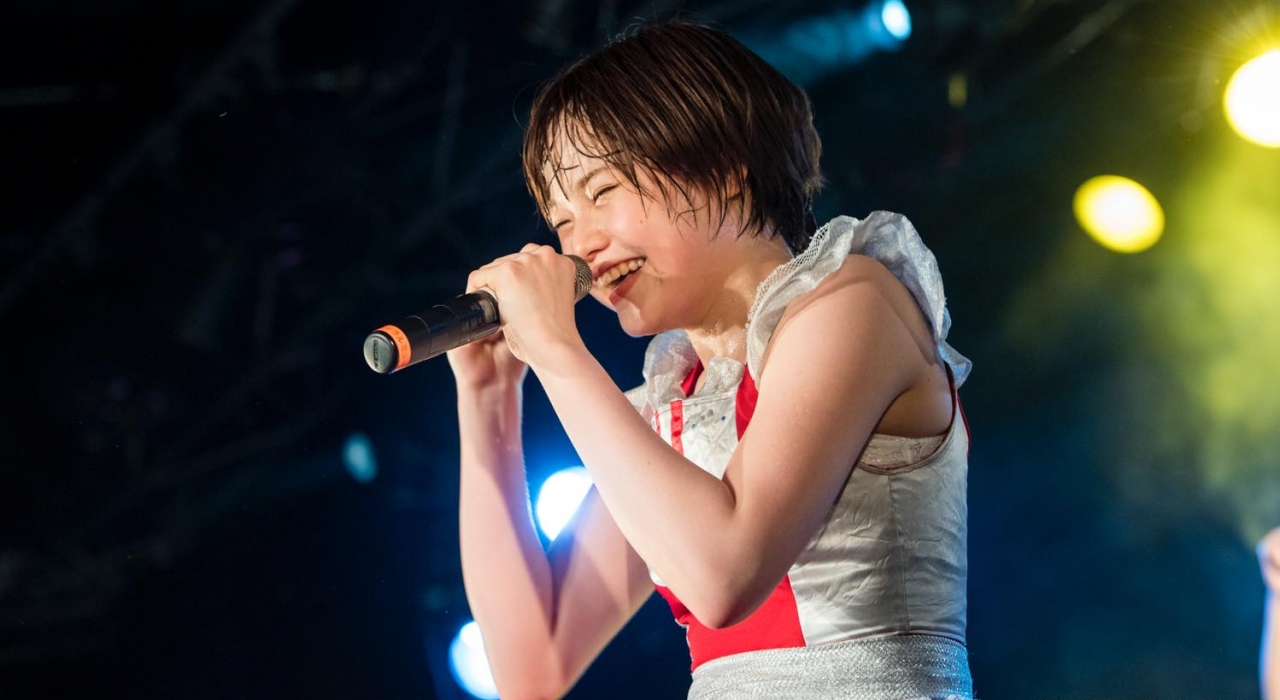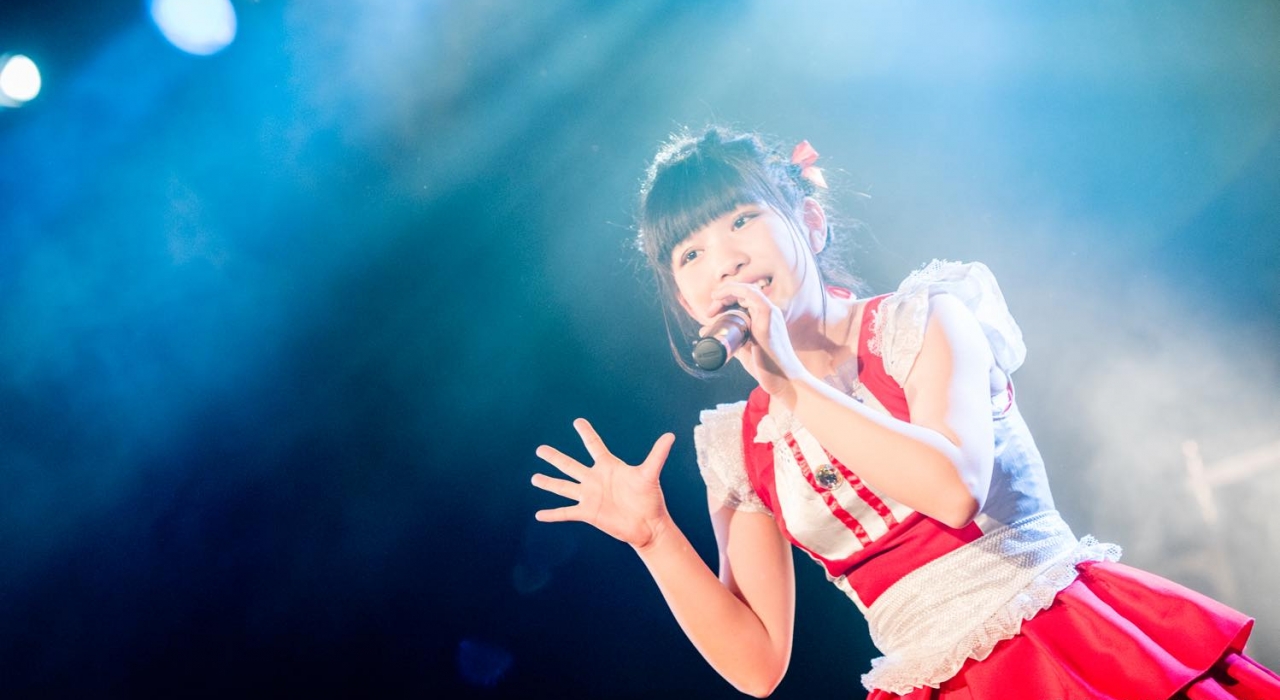 The show went on with major debut single "No.1", followed by two of their most upbeat songs. The girls waved towels up in the air on "Banjaai", throwing them in the audience as gifts at the end, then clapped their hands along with their fans in "888" (pronounced "pachi pachi pachi", the Japanese onomatopoeia for clapping). But all this excitement left place for emotions, and this segment ended with the very fitting-named ballad "Kimi ni arigatou" (« I thank you »).
The following MC was the moment for the girls to make fun of Hirose Miyuu for getting her towel stuck in a spotlight cable near the ceiling. Kawasaki Serina also remembered the fans to check out the venue lobby, where an exhibition of the group's outfits and tee-shirts over the past 5 years was held. "I think those of you guys who love collecting things will love it," she said. Unfortunately, it was then time for them to announce that the next segment would be the last one.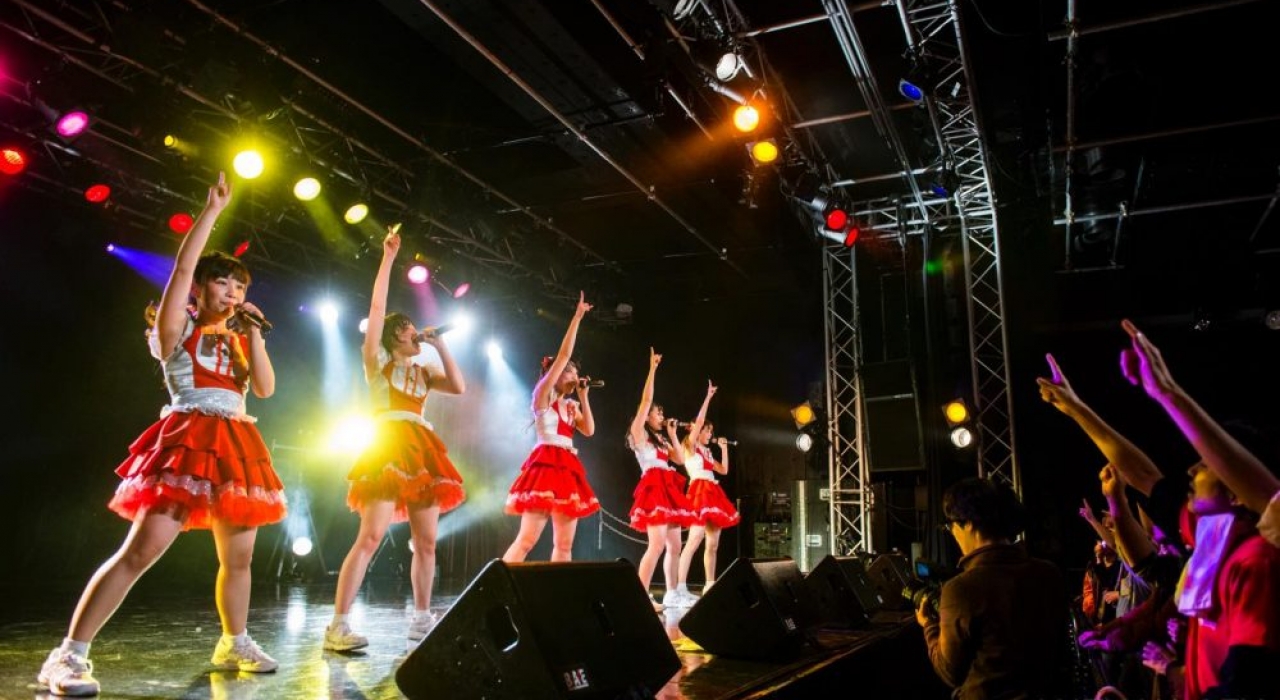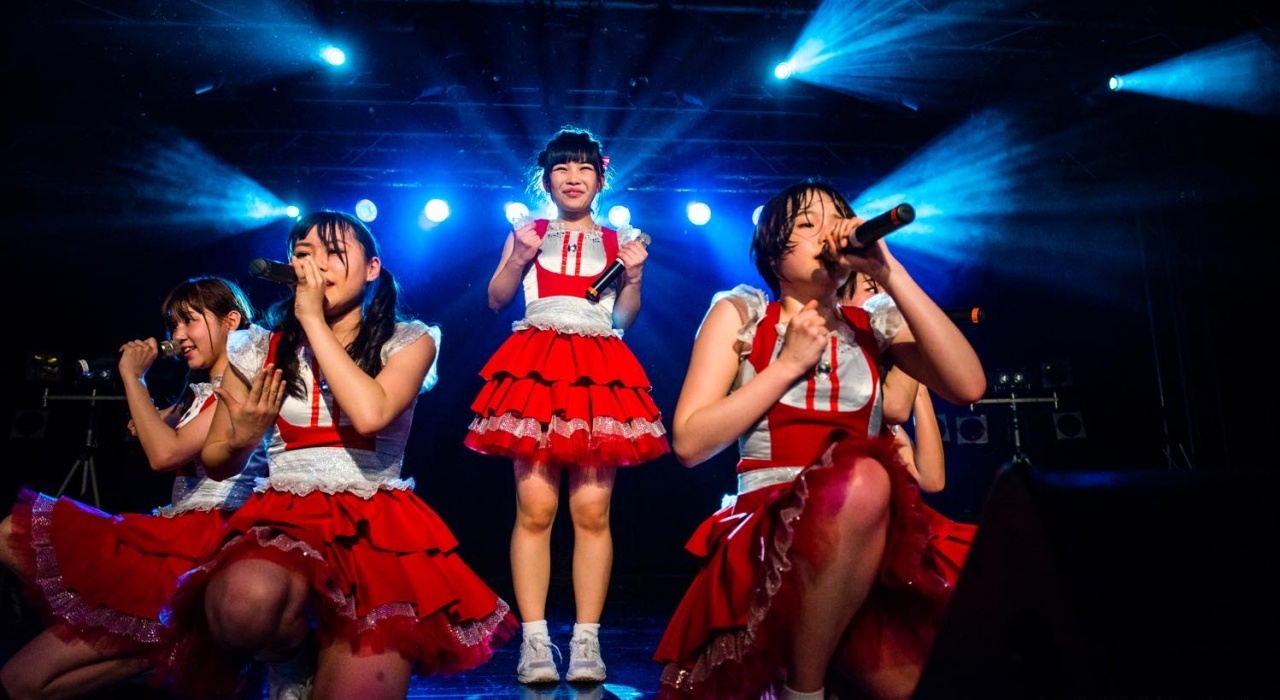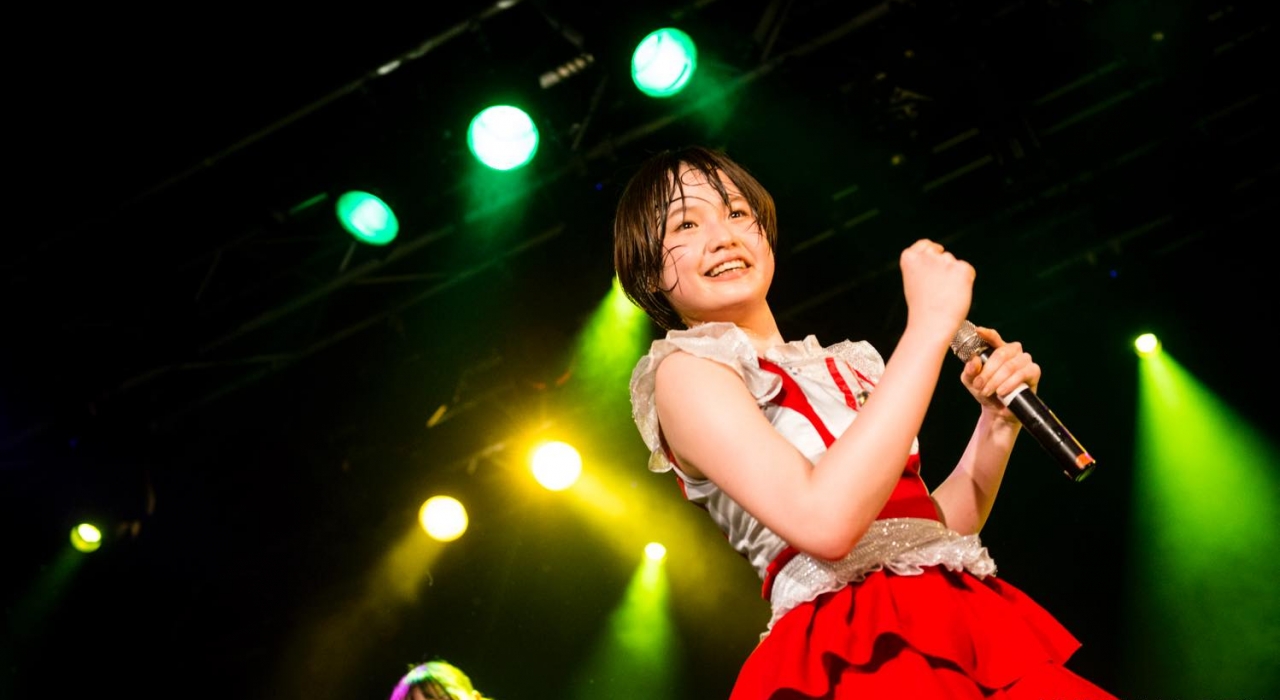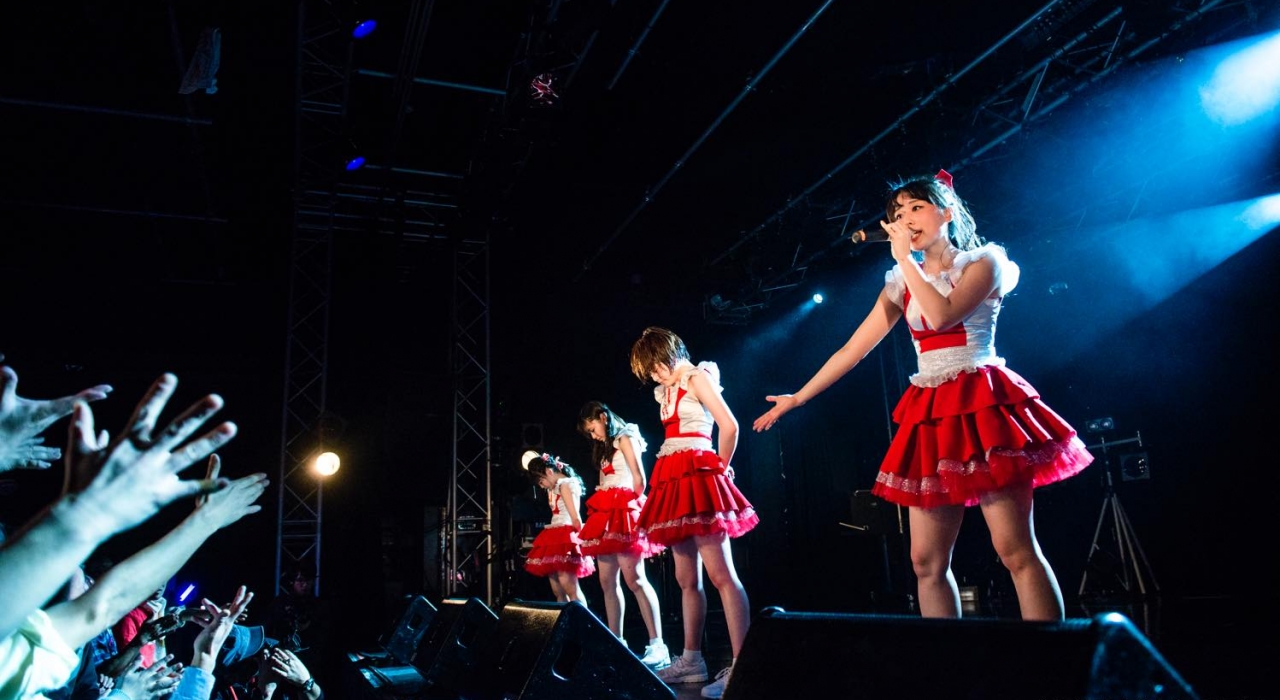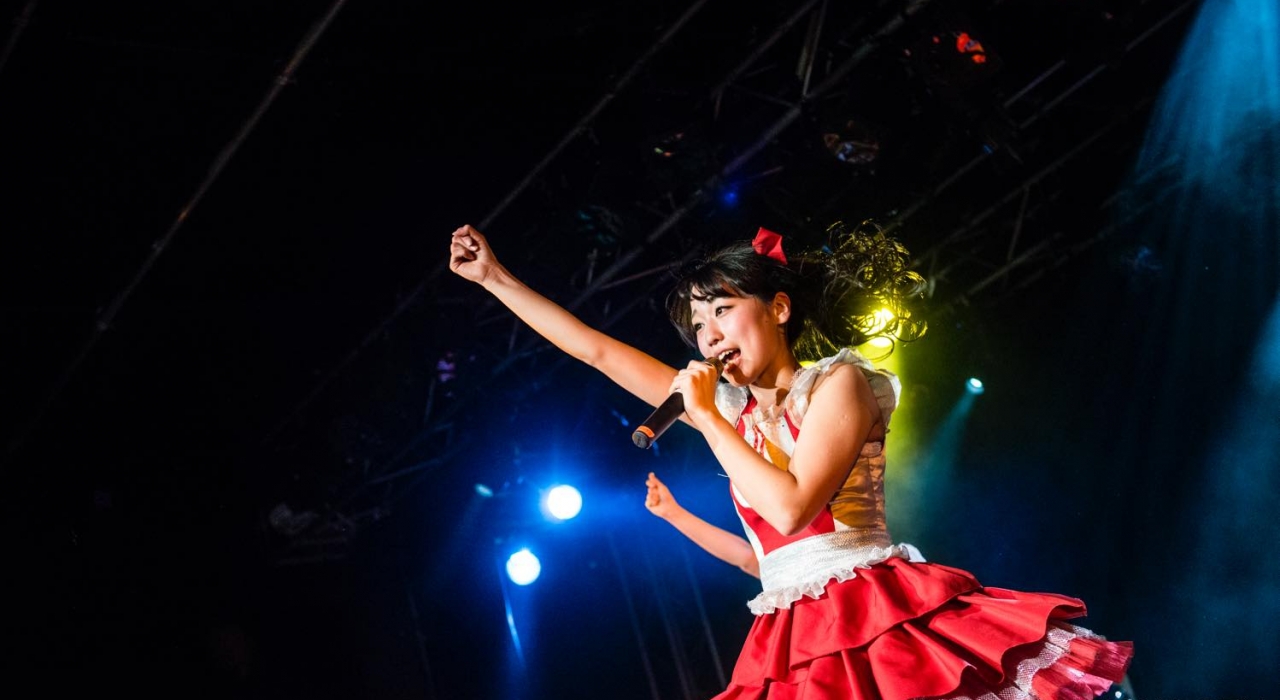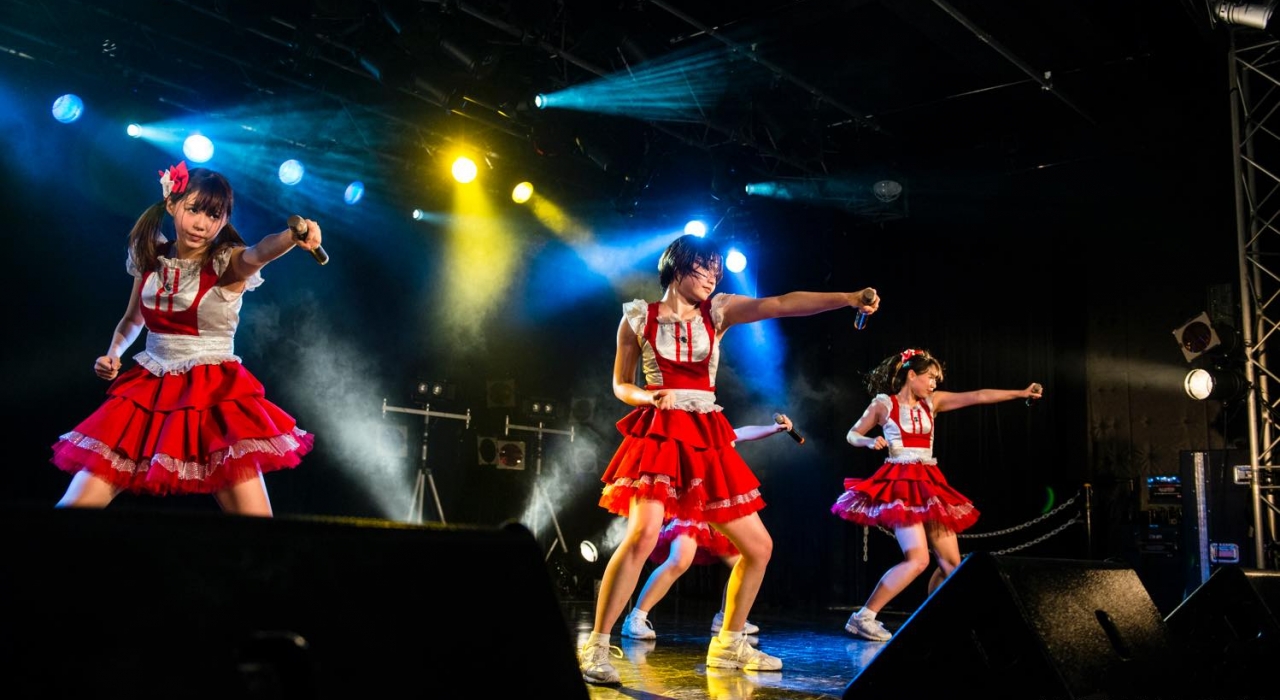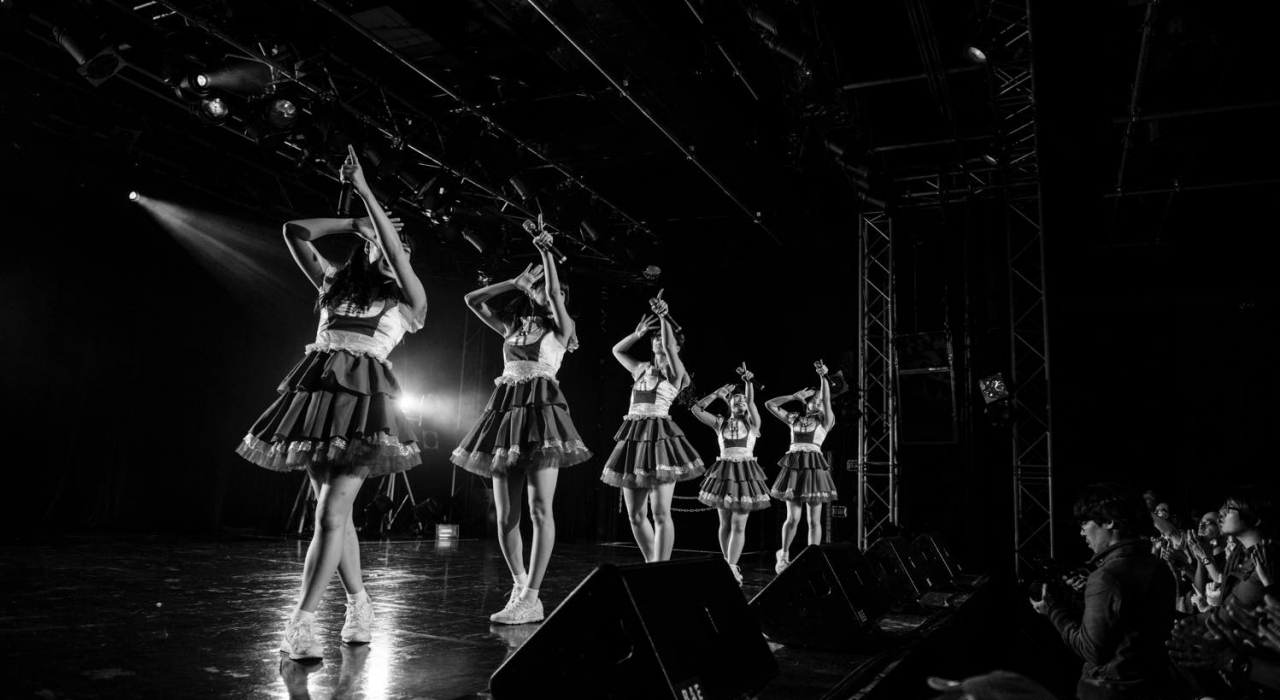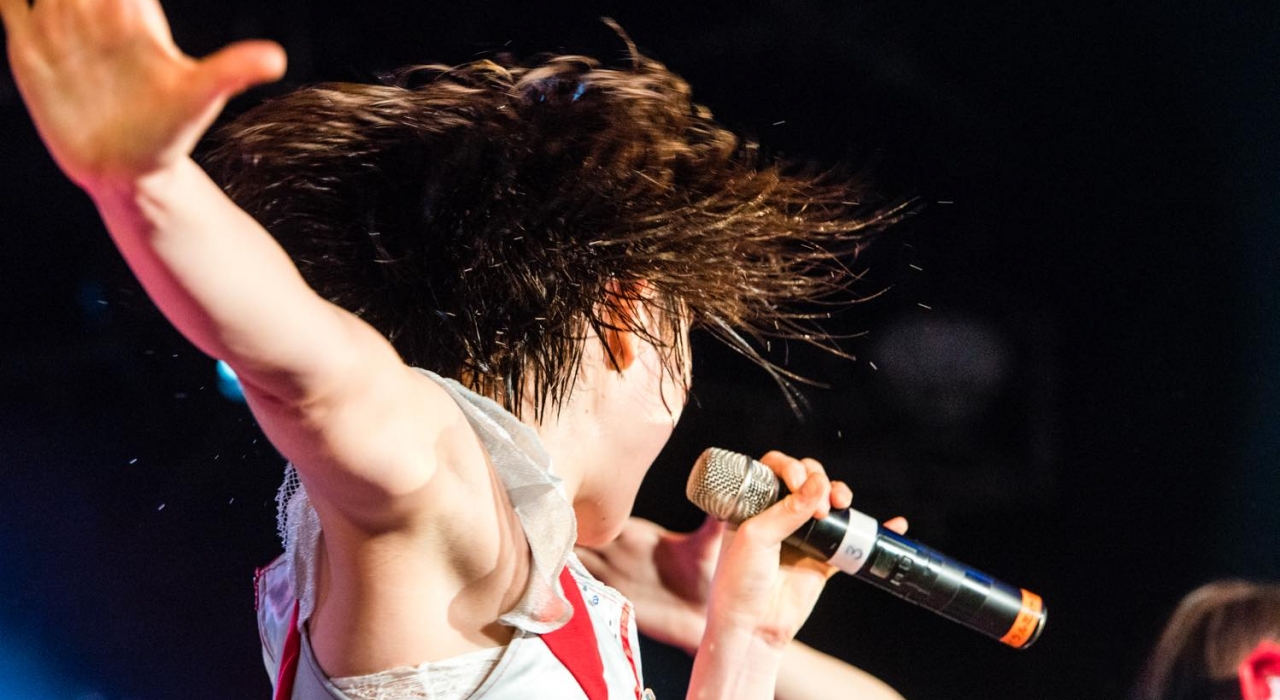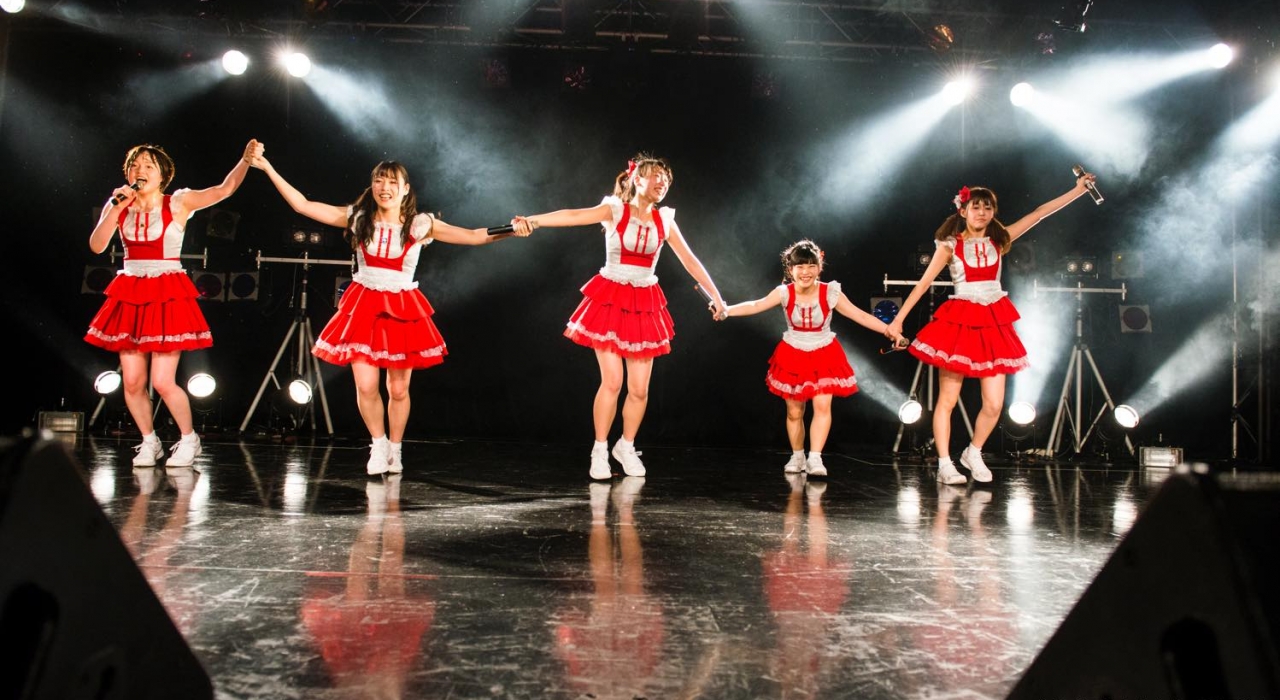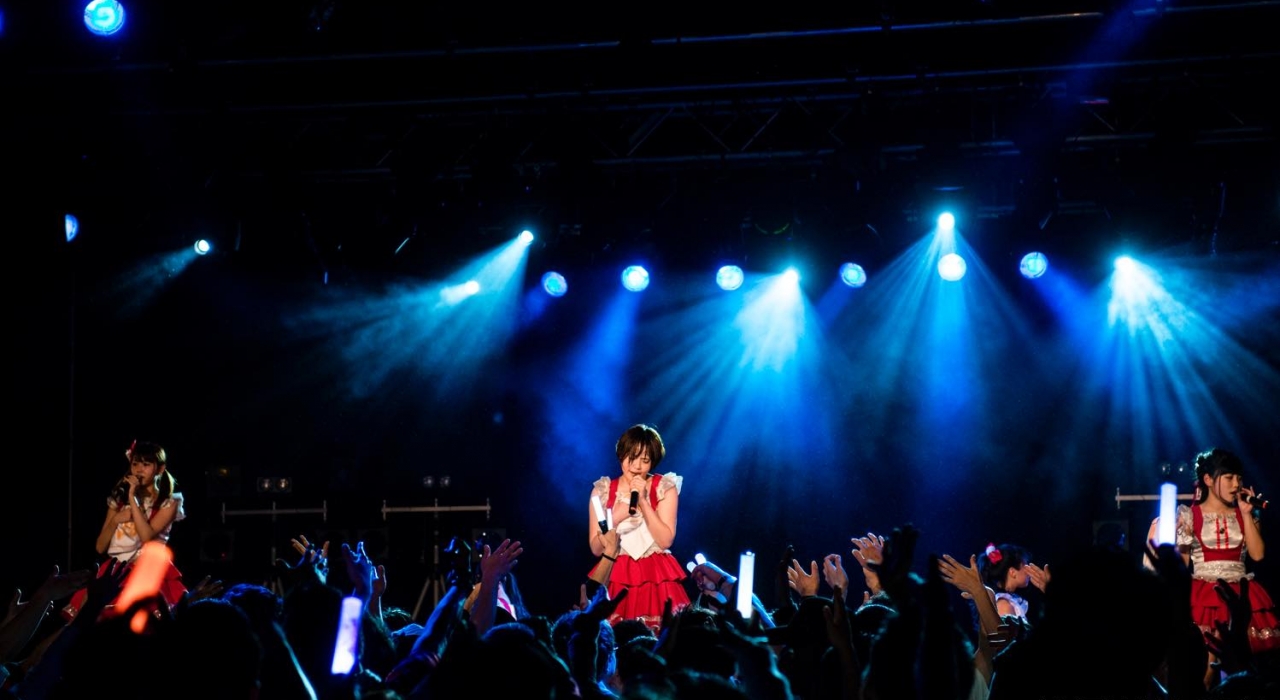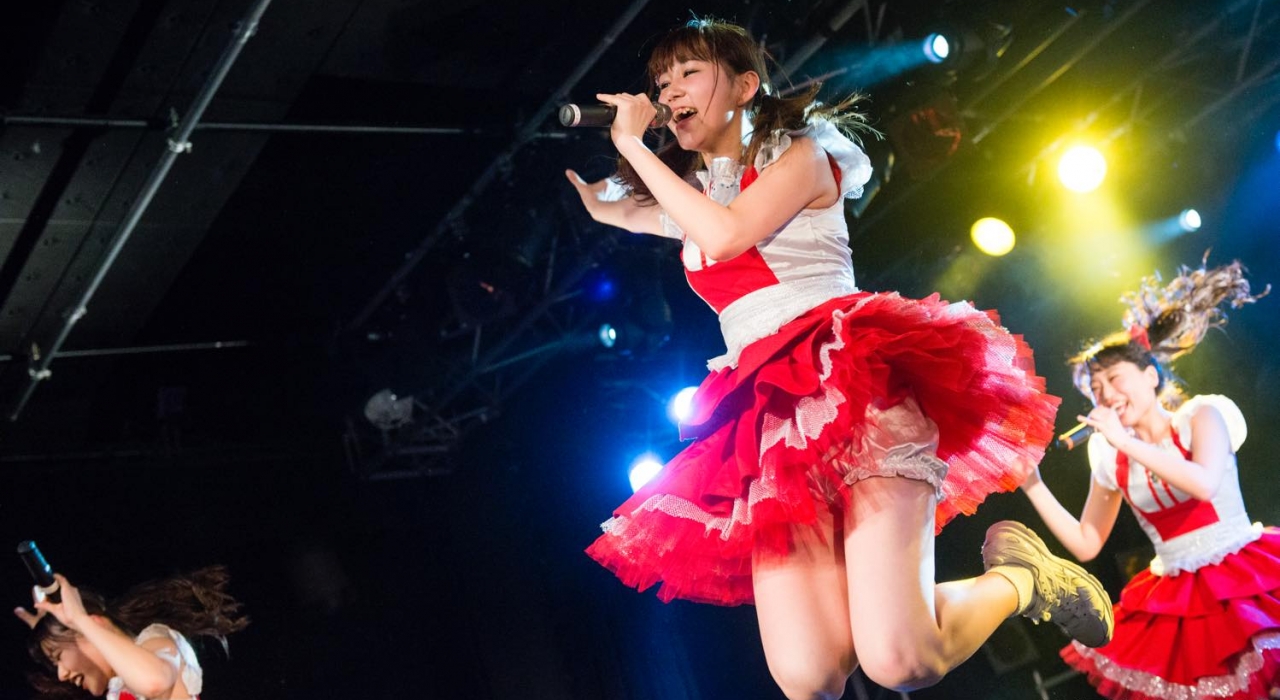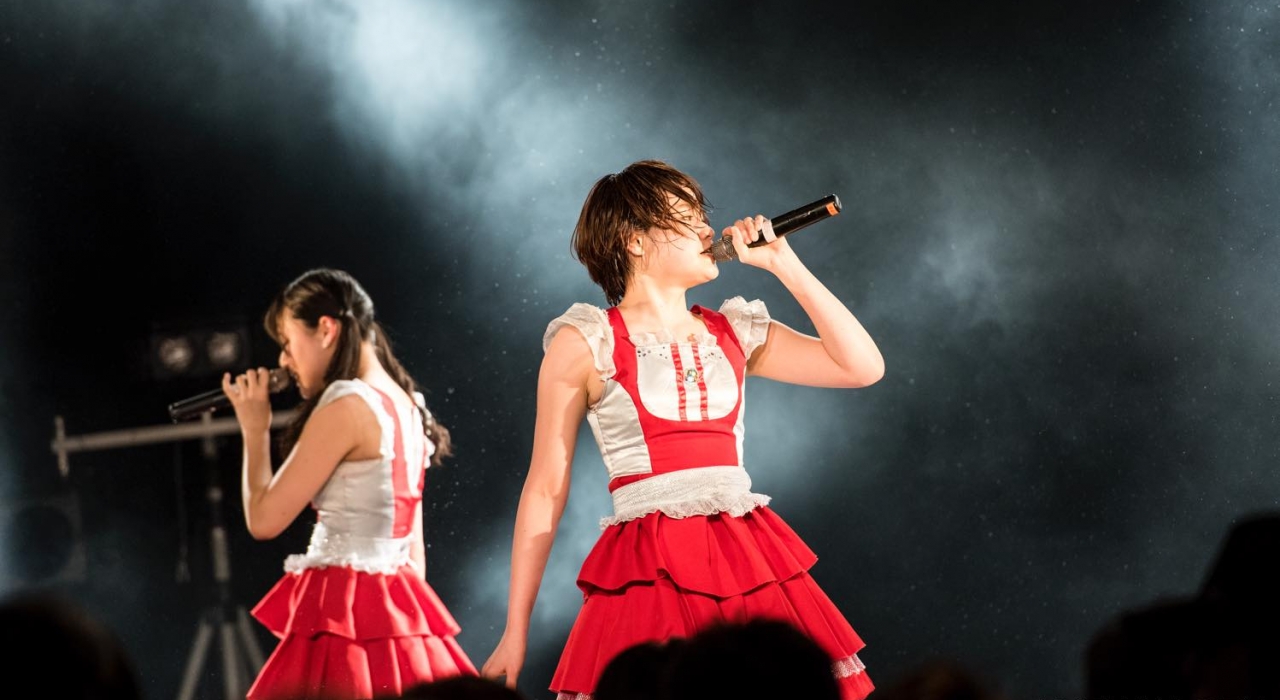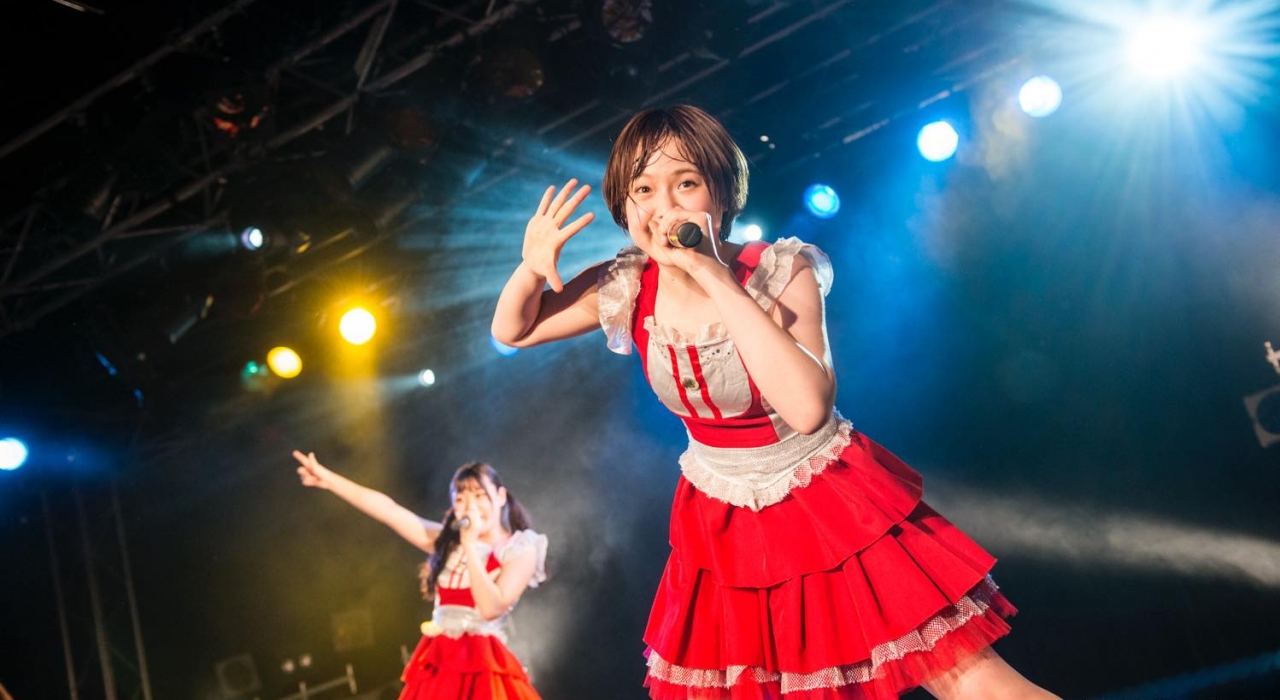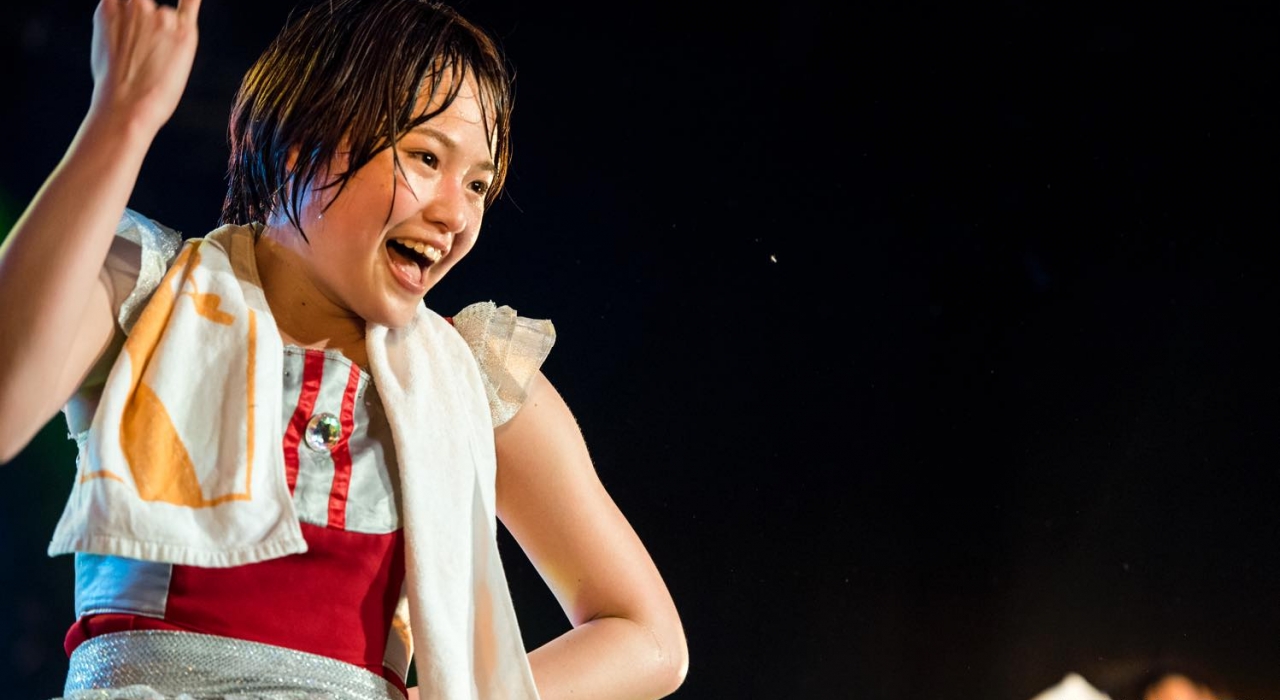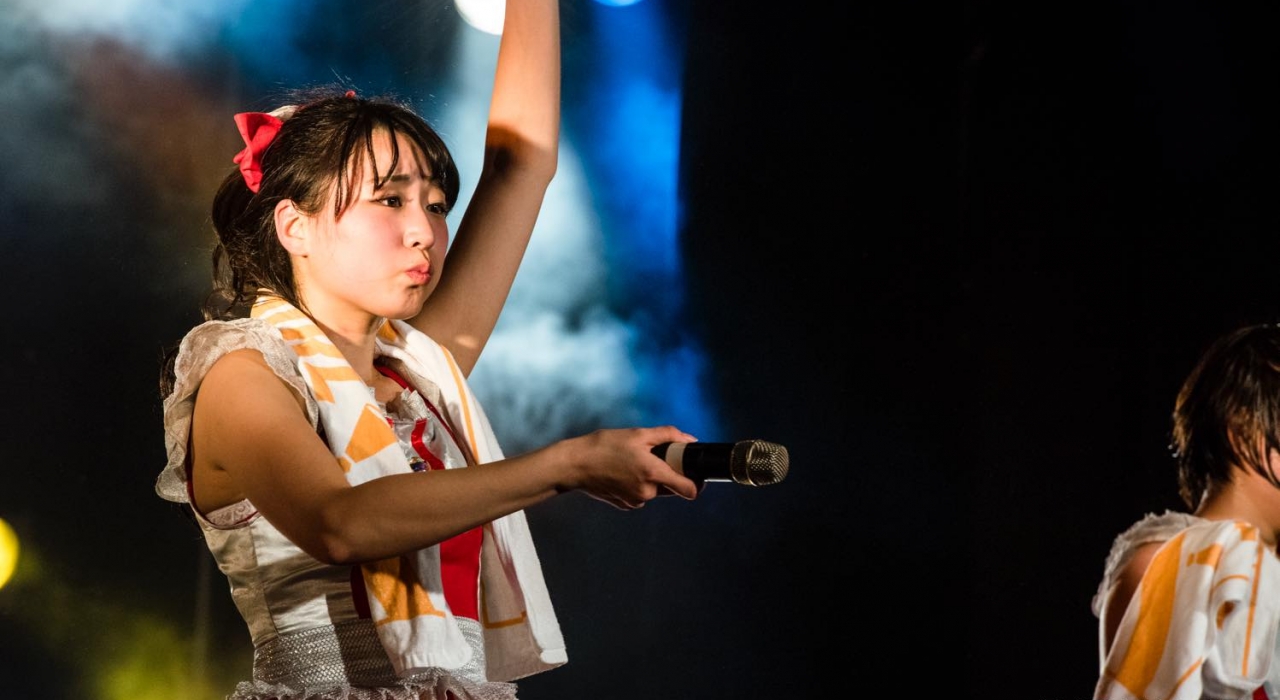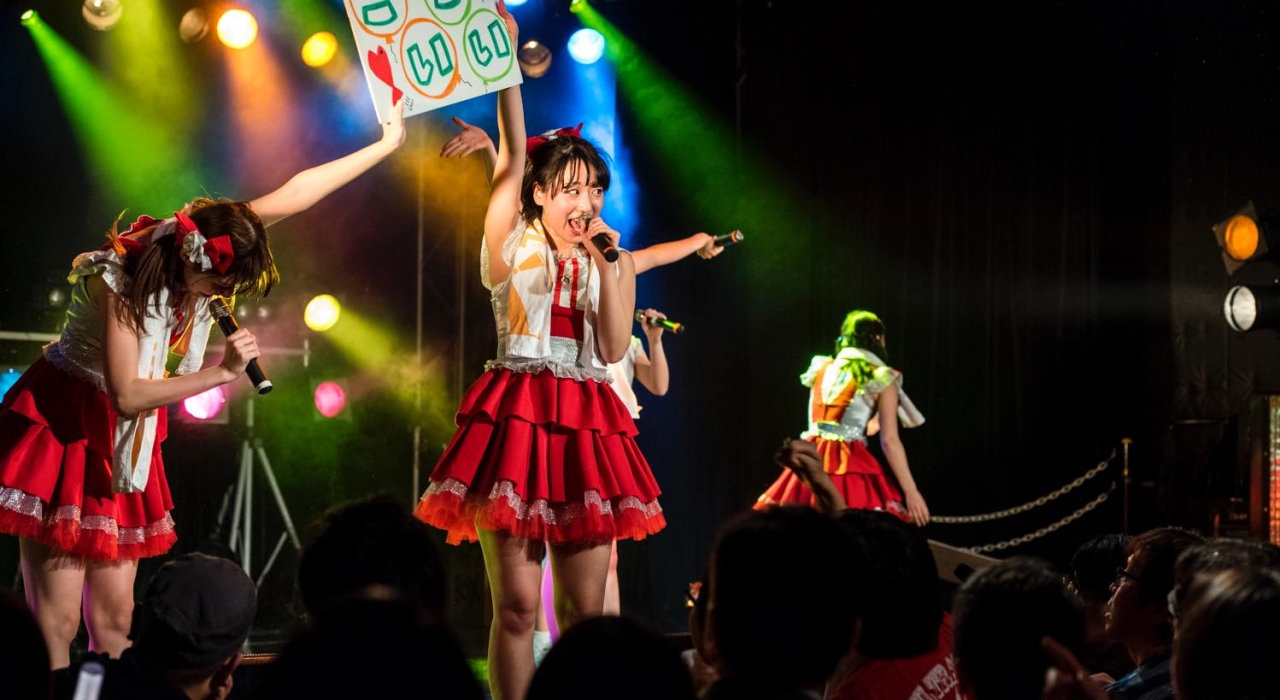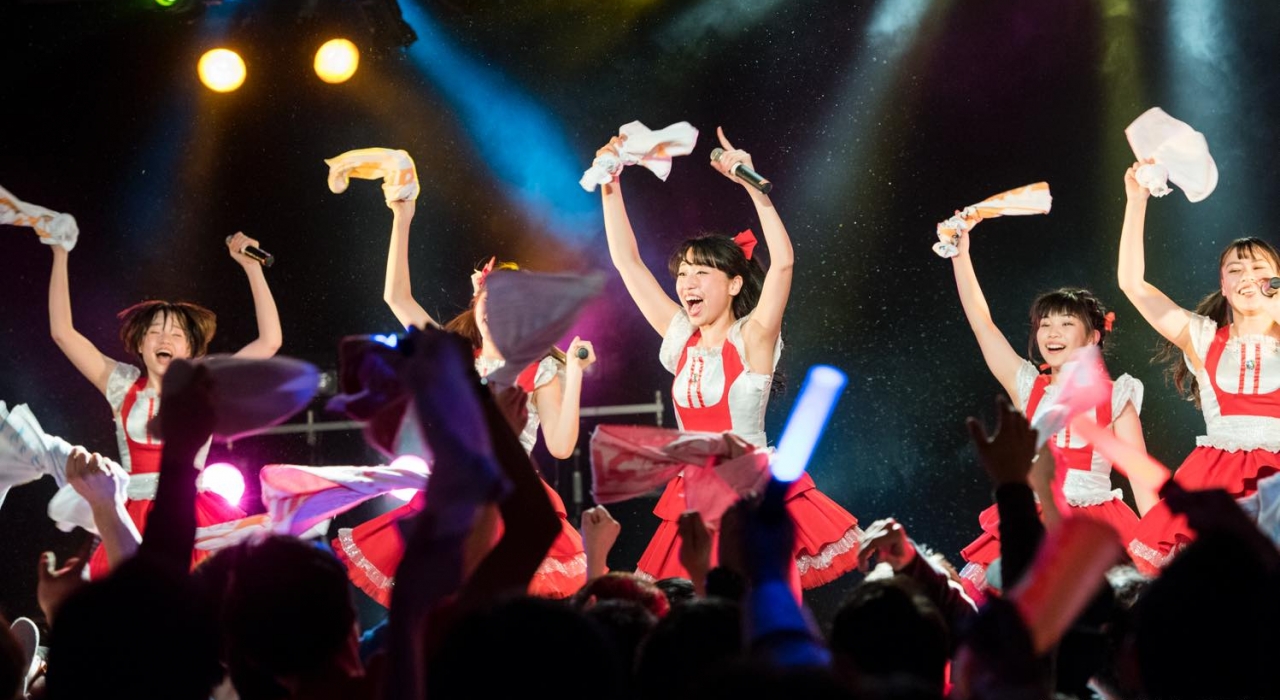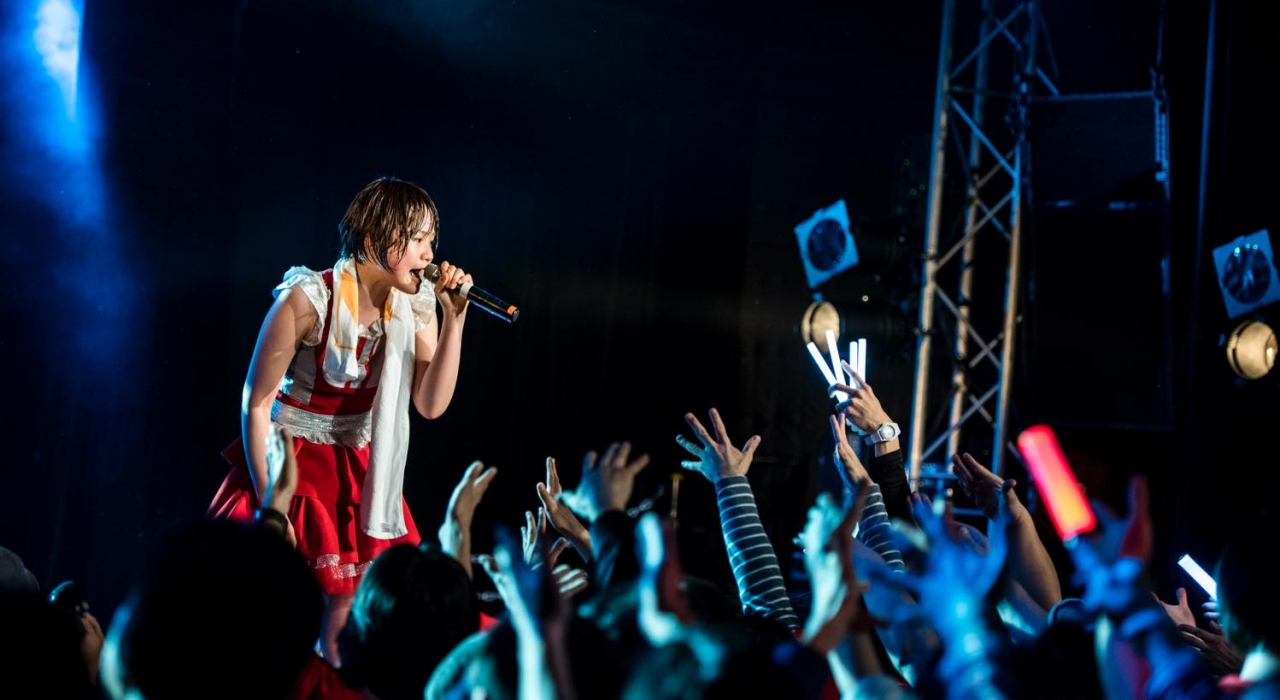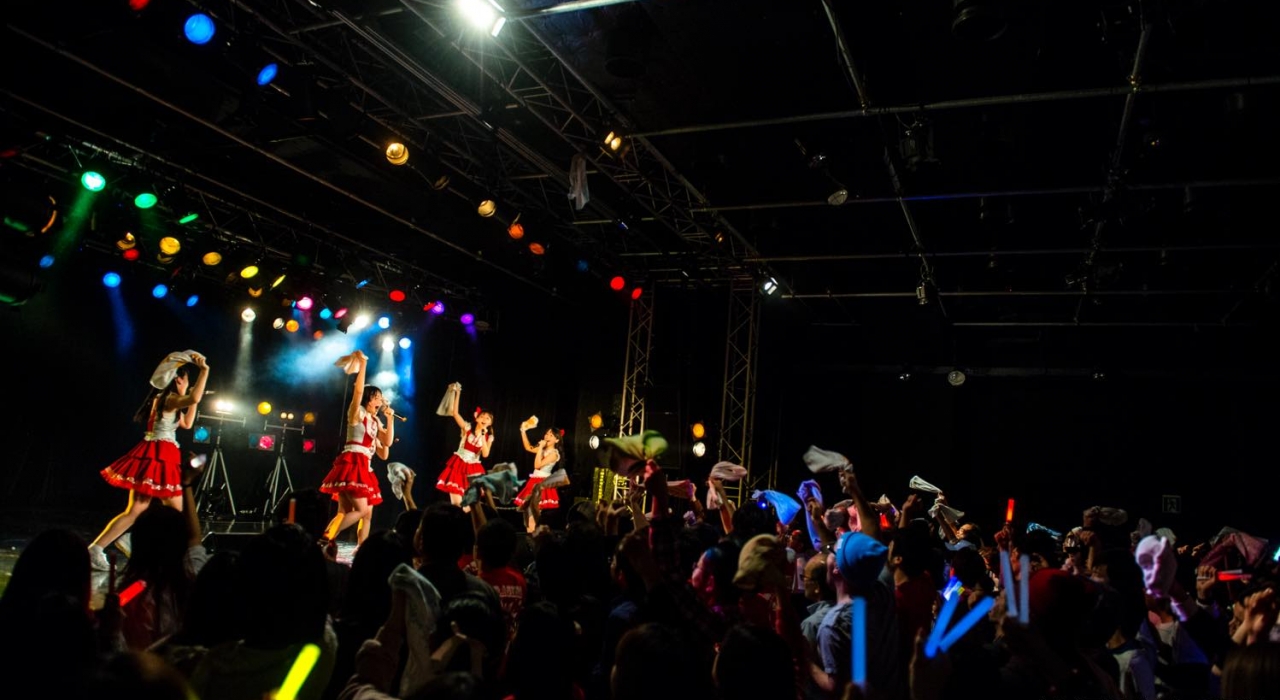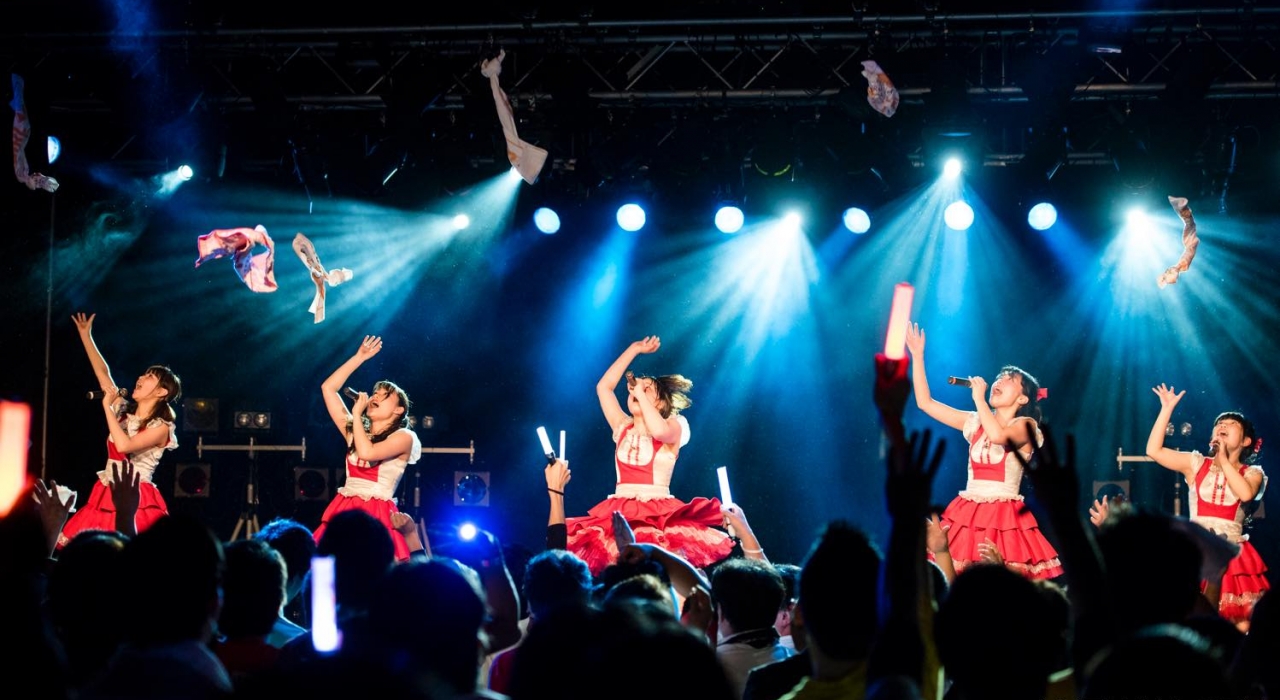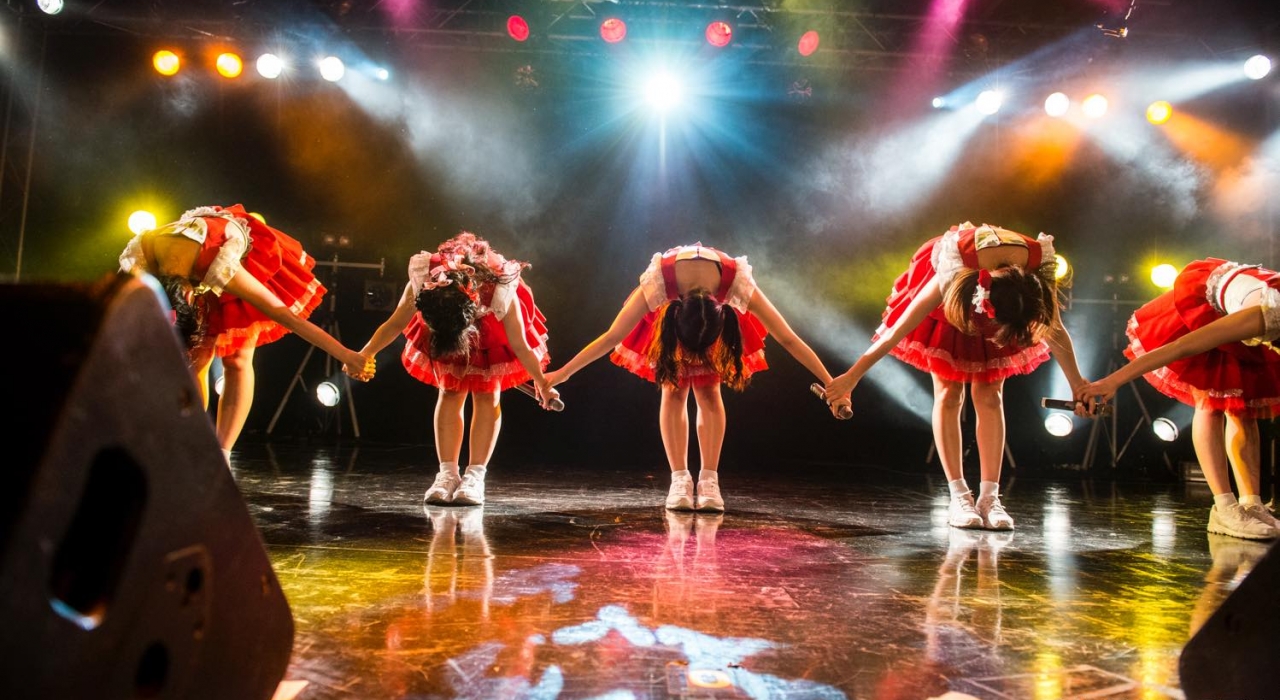 They started again with the second A-side of their major debut single, "Muga Muchuu", in which choreography all members strike karate poses, Asou Tomoyo even showing off her martial art kick skills. This final part of the main show quickly got the fans hyped, everyone dancing together along on the high tension "Chou Meccha Mecha".
The solo part for the next song, latest single B-side "Ano hi no jibun ni sayonara", was attributed randomly with the girls picking up long sticks out of a box: red stick was picked up by Hirose Miyuu, who then jumped to center position to sing her part. This was followed by the upbeat cutesy "Tenkyu!", and the segment reached its climax with towel-throwing anthem "Crouching Start", ending with the girls crossing the finish line of their musical marathon…
But the party was still not over! The fans then proceeded to calling the members back on stage, and we were even able to hear a fair number of female fans screaming with all their might for their beloved idols.
ULTRAGIRL appeared on stage again, to perform "Yume no Michi". The lyrics were written by leader Asou Tomoyo, who was seen sobbing during the song to the point that she was unable to sing for a few seconds.
All members gave a little speech one by one, starting by the younger generations. "I honestly didn't think we would be able to fill Shinjuku Blaze when the venue was announced," confessed Sasazawa Mayuka. She expressed her frustration to seeing her seniors leave, but truly wanted to send them off with a smile. Rukawa Runa gave a very original speech, staying true to her airhead and very my-pace nature. "I can see all of you guys' faces from up there, you all are smiling, is it fun? Why aren't you crying?" she jokingly said, falsely scolding the fans for not shedding tears over the triple graduation. "I enjoyed every single minute of being part of a 5-people ULTRAGIRL", Runa added more seriously, "it truly became my happy place."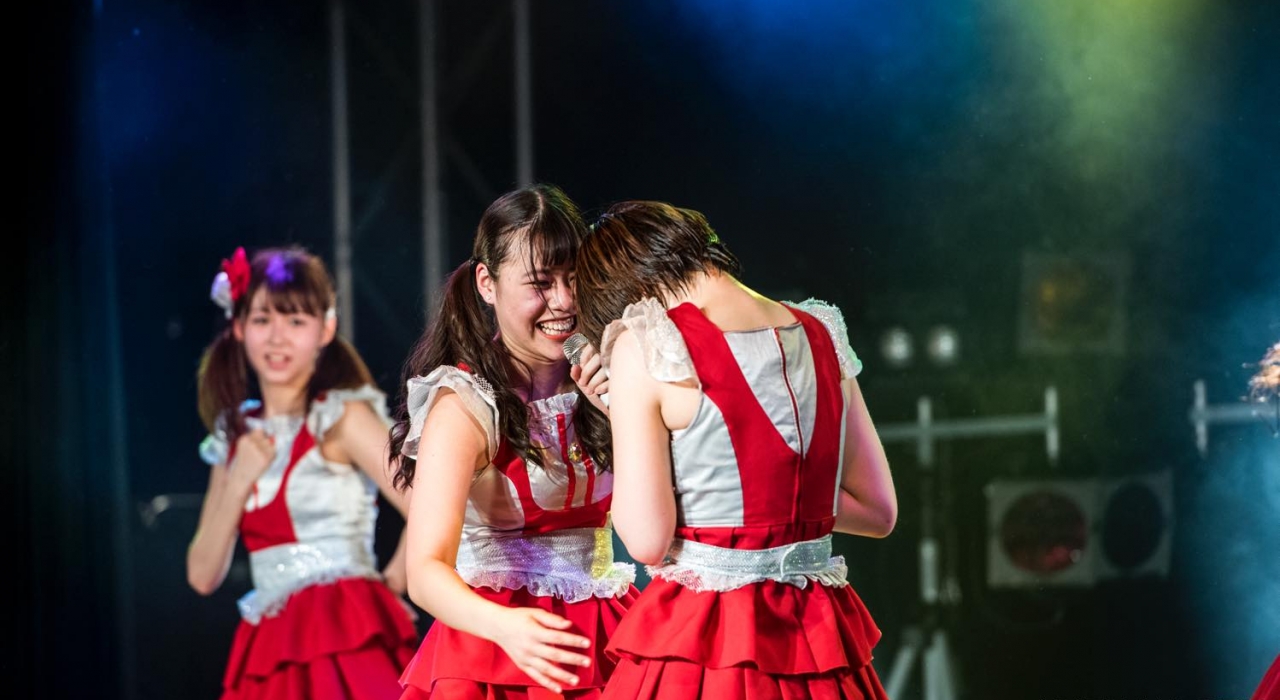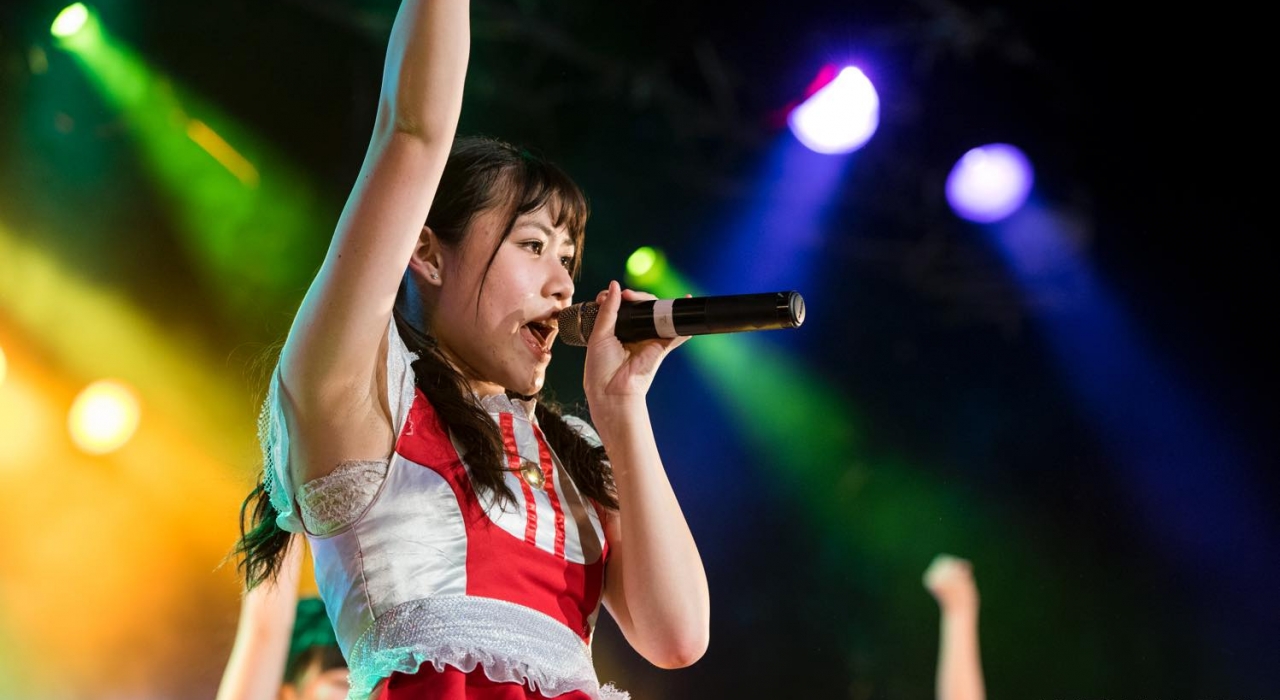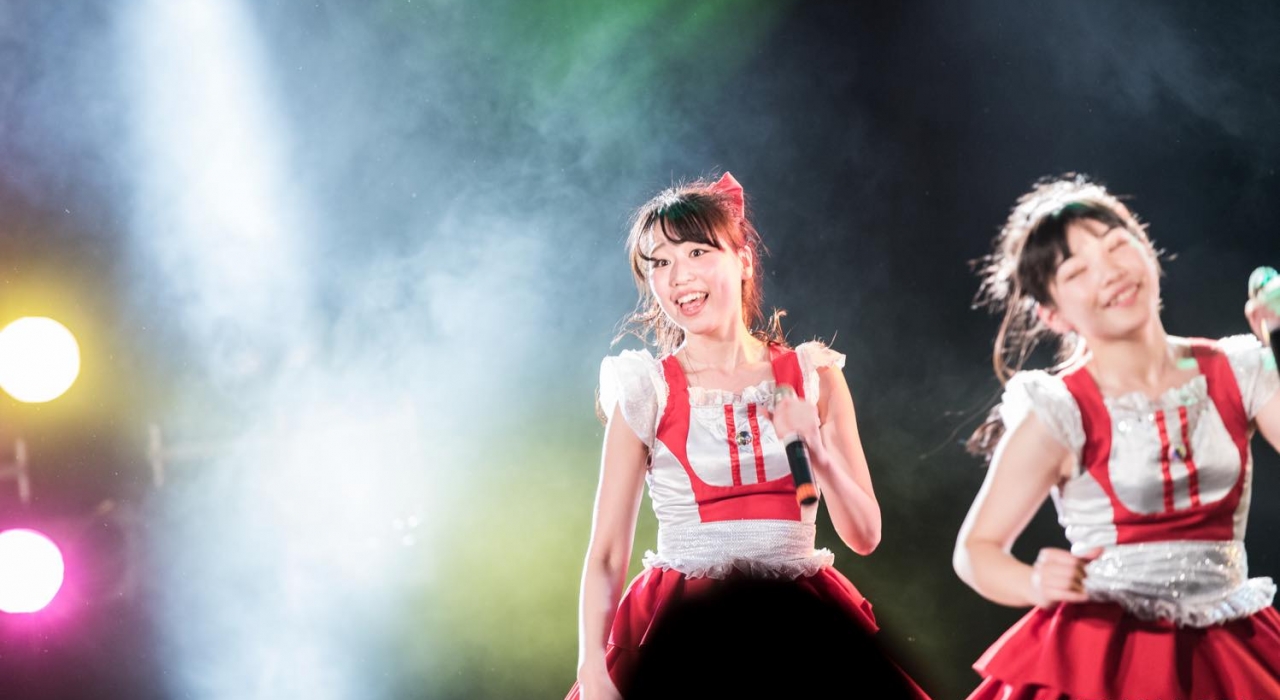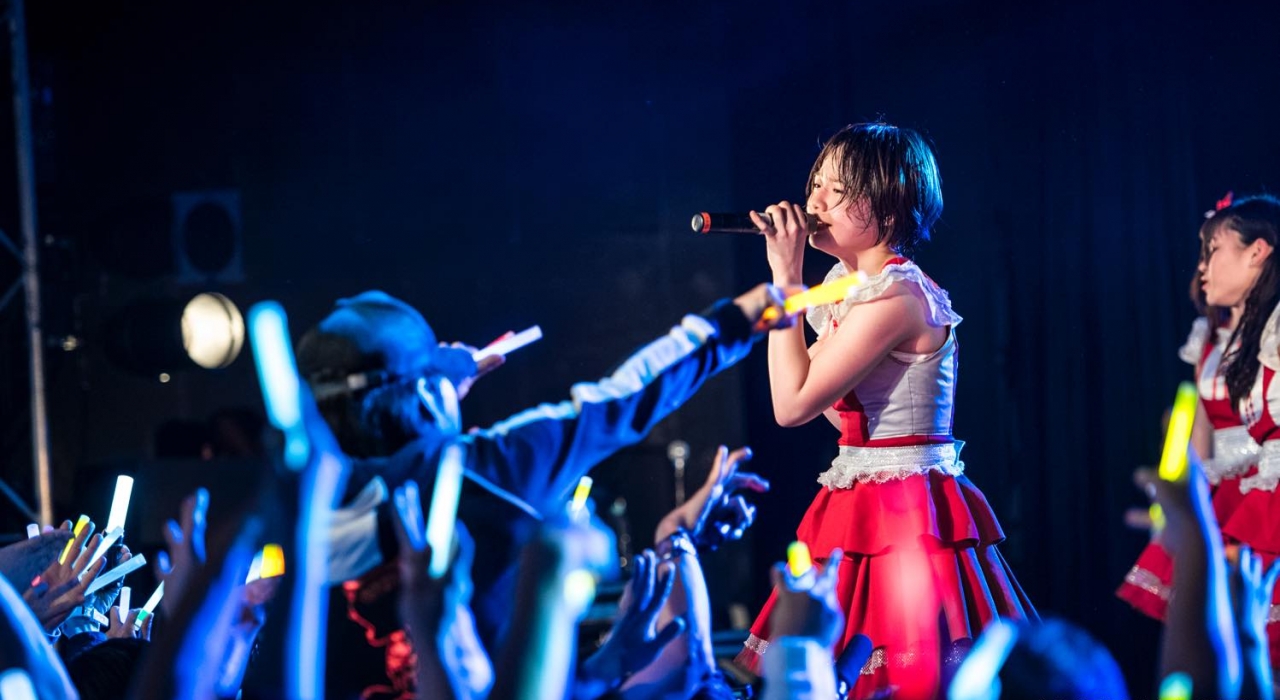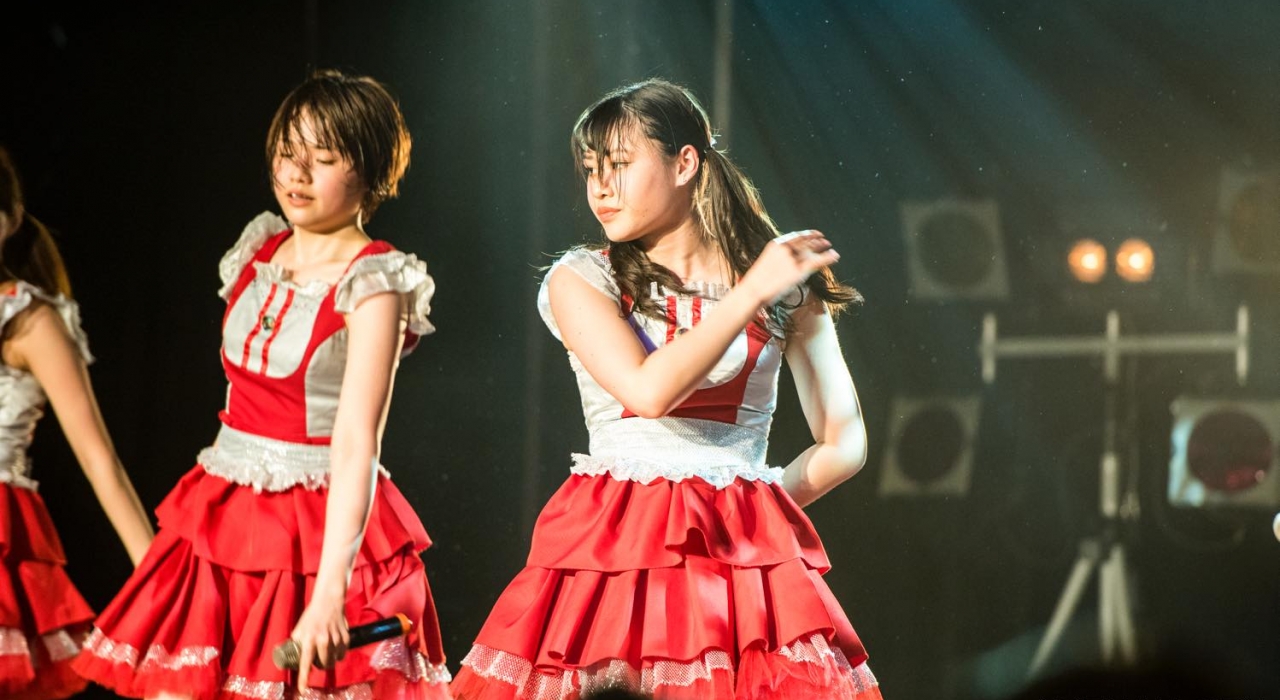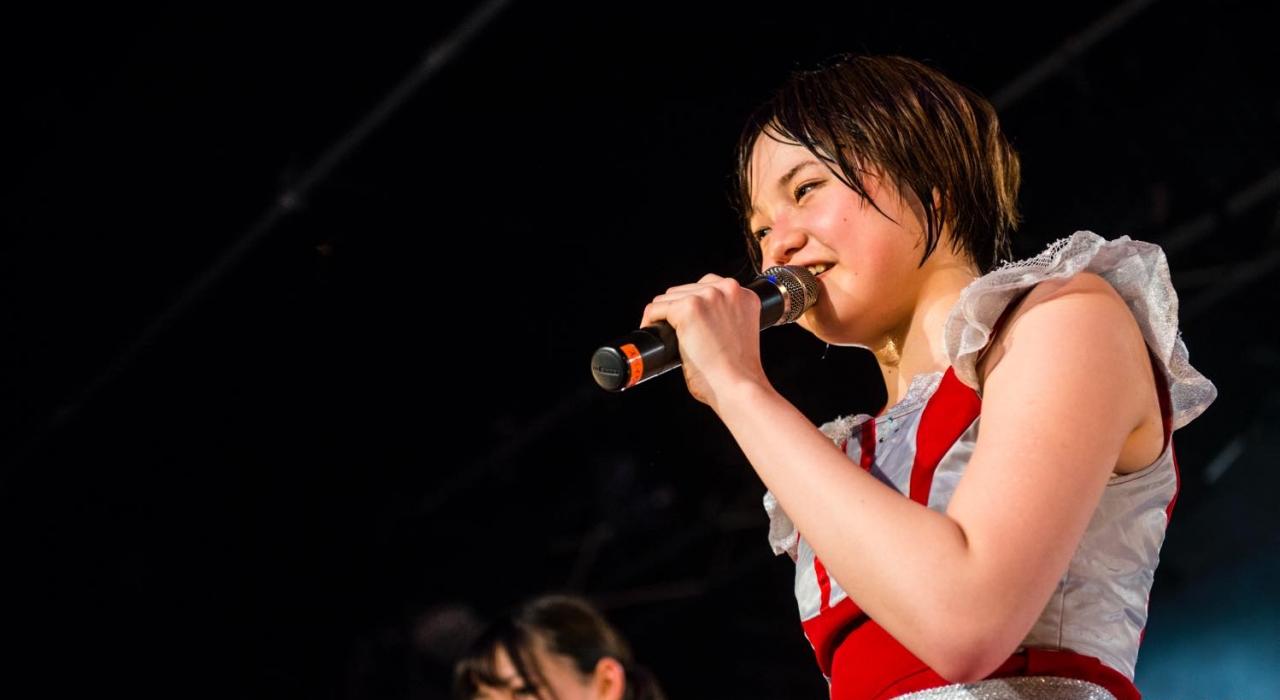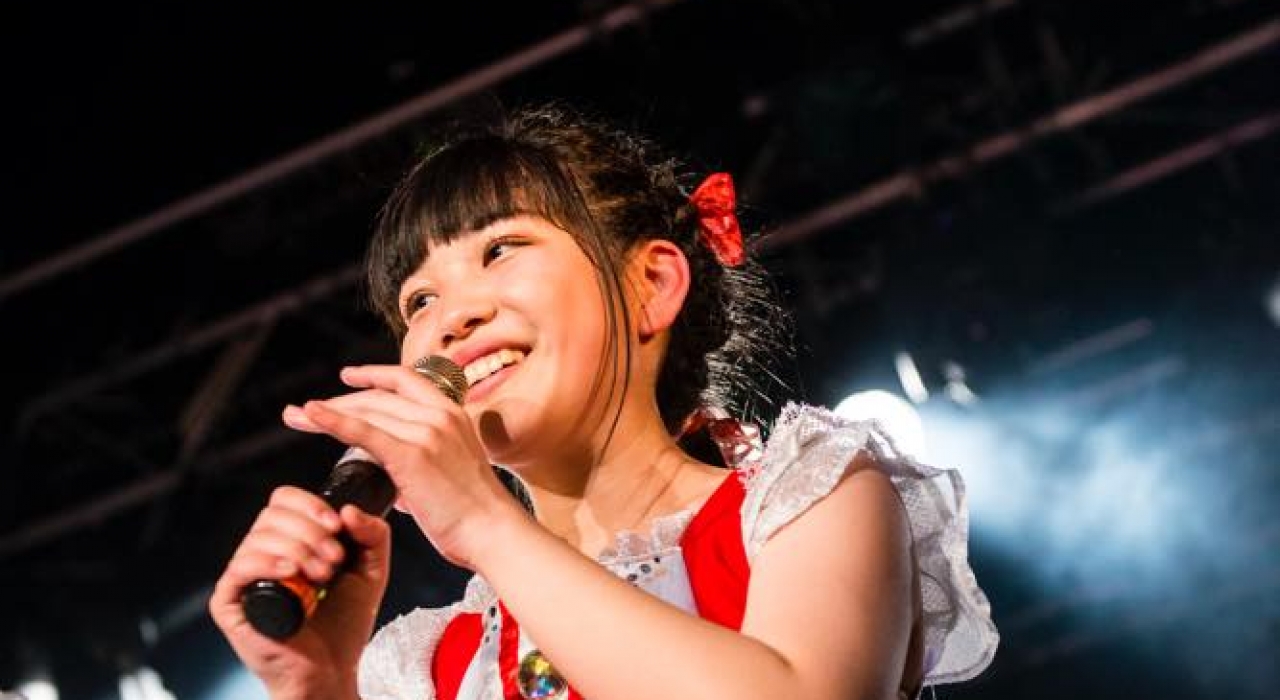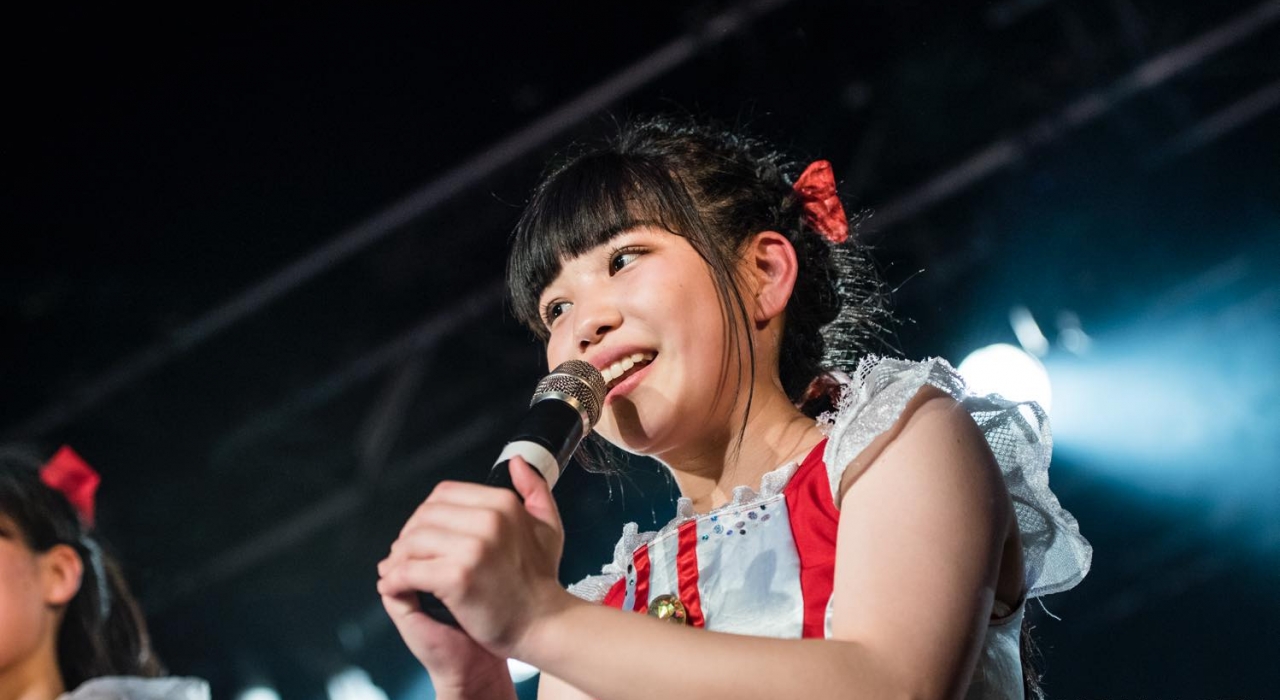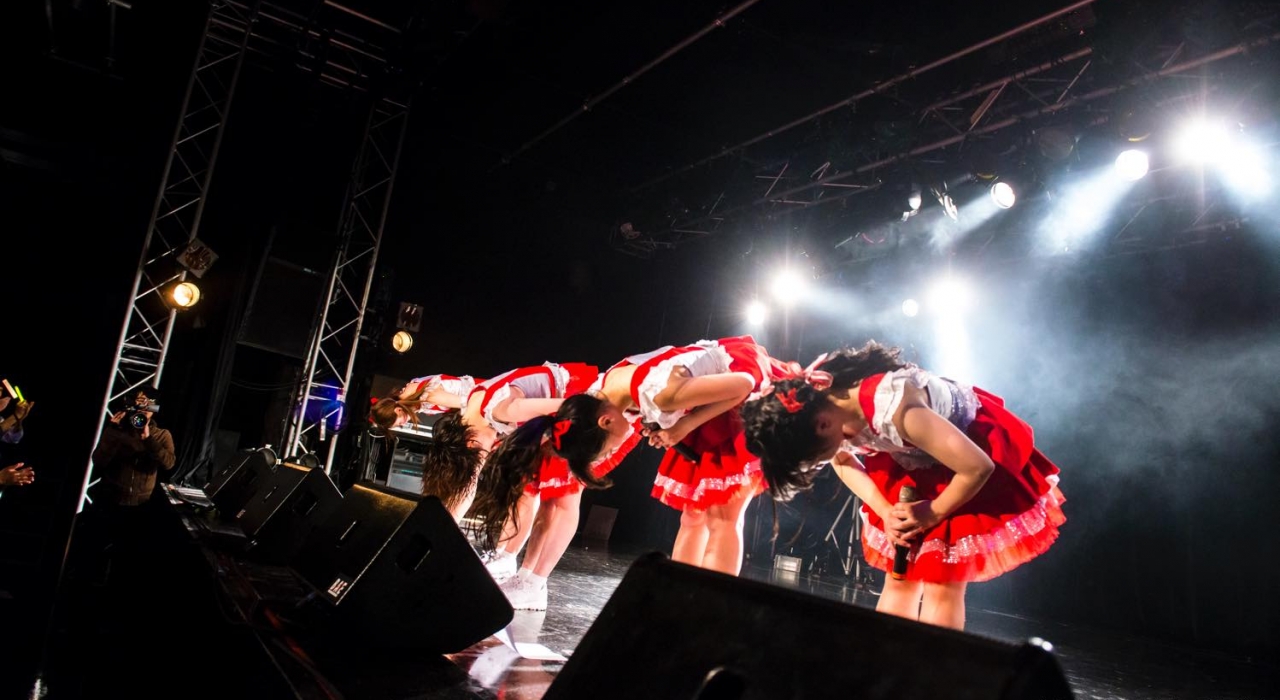 "I entered ULTRAGIRL when I was in middle school and it became such a huge part of my life," Hirose Miyuu said, starting the series of graduation speeches. Kawasaki Serina also thanked the fans for these four years, informing the audience of her desire to "make bigger things and perform on bigger stages", as she will move forward to a solo career as a singer. Asou Tomoyo ended on a darker note, confessing that it was her fellow original members' desire to leave that triggered her graduation announcement. "It was frustrating, but after 4 years and a half, I could not see myself in ULTRAGIRL without Serina and Miyuu," she said. She also confessed having been extremely worried about performing in front of an empty audience this night. "As a leader, I felt it was my responsibility to make sure people would come see us," she said. But Tomoyo added was she was able to turn this frustrating graduation into a positive thing, finding new goals to pursue, and that she now made peace with this big change in her life. "During all this time, I thought of ULTRAGIRL, I dreamt of ULTRAGIRL, I breathed ULTRAGIRL. My life was 100% around ULTRAGIRL and I am extremely happy that it was." All girls bowed and then exited the stage, thanking the audience again.
It seemed like the fans found ending the concert on the graduation speeches a little too sad for their taste, and they decided to throw a second encore call! Everyone started screaming the girls' names one by one, and they finally showed up one last time.
As they expressed their gratitude again, the night ended on a final "Ultra Ouenka", led by Asou Tomoyo for the last time, screaming on the top of her lungs before the curtains closed, turning ULTRAGIRL from a 5-members unit into a duo.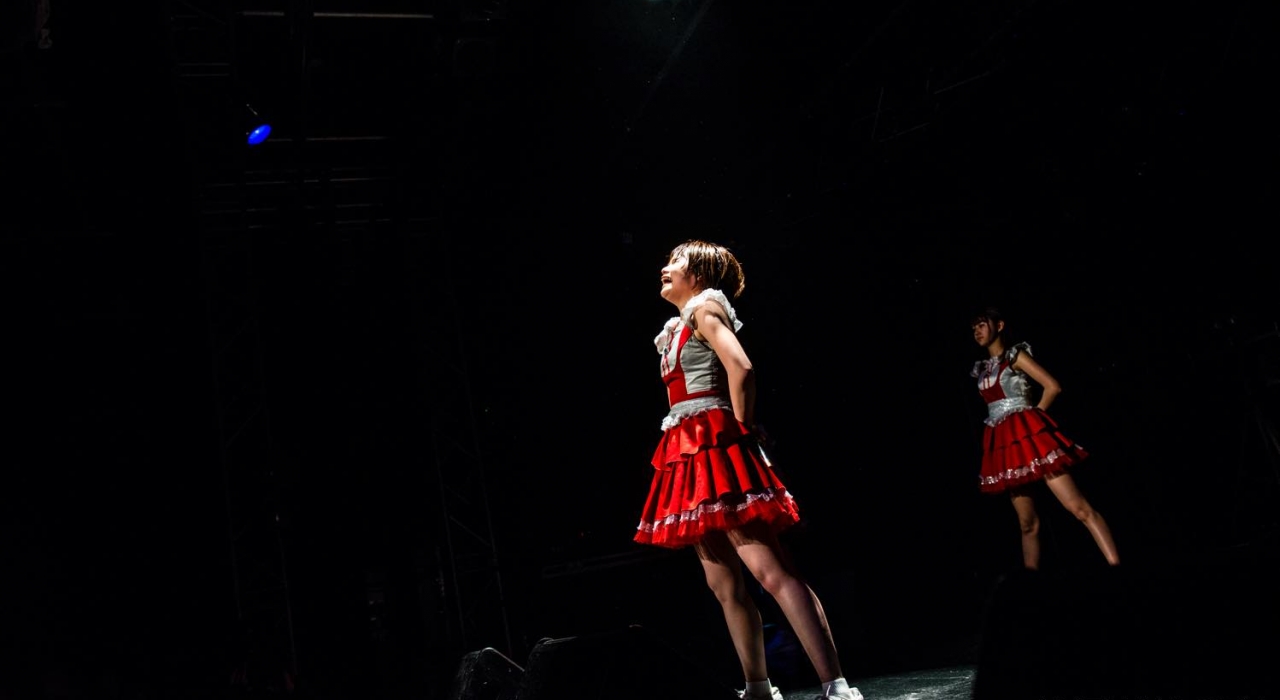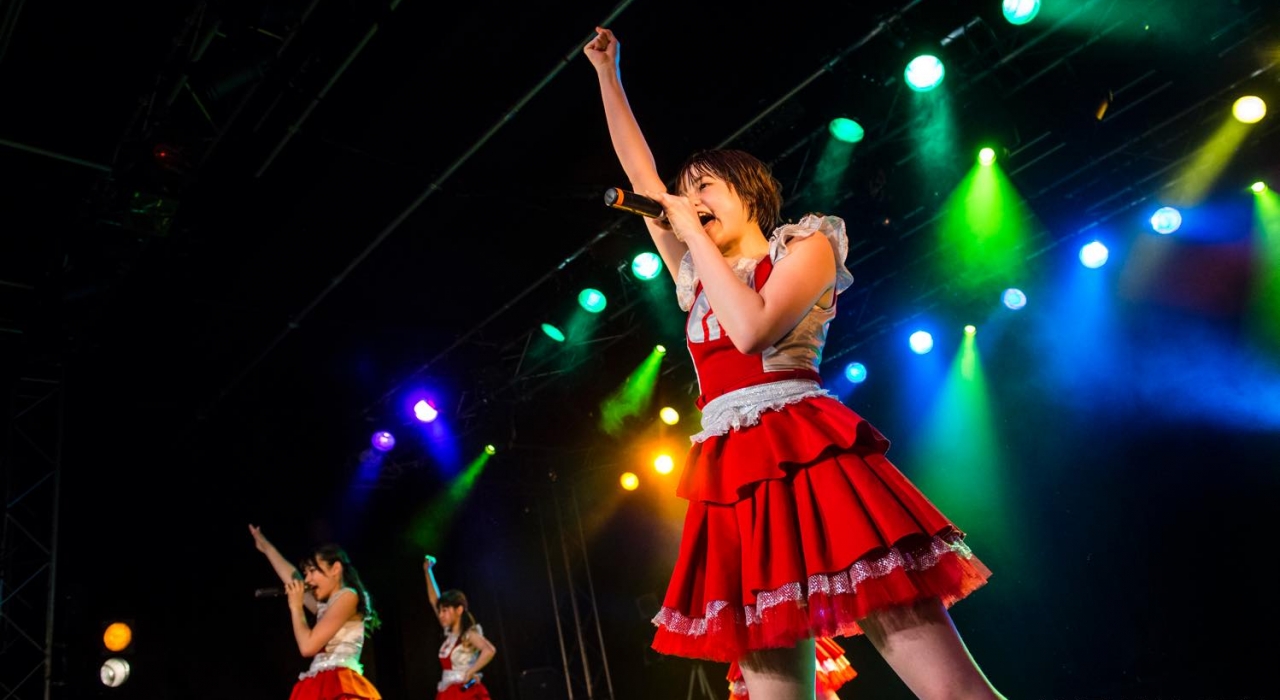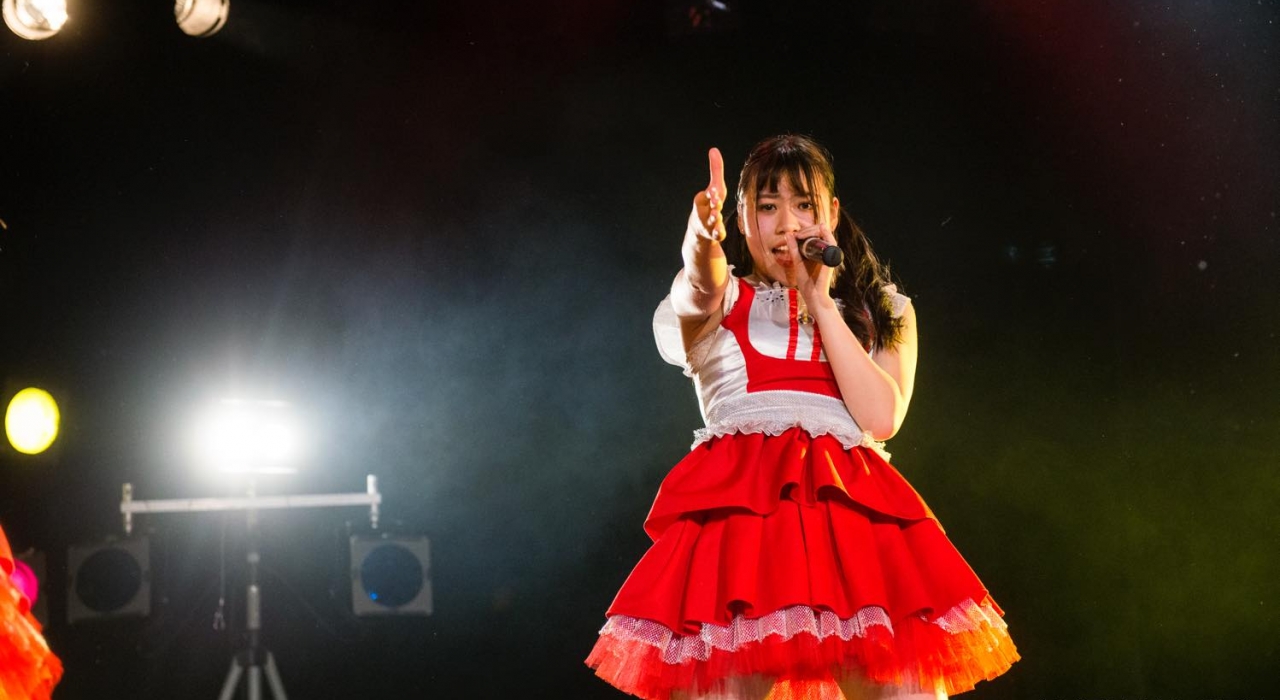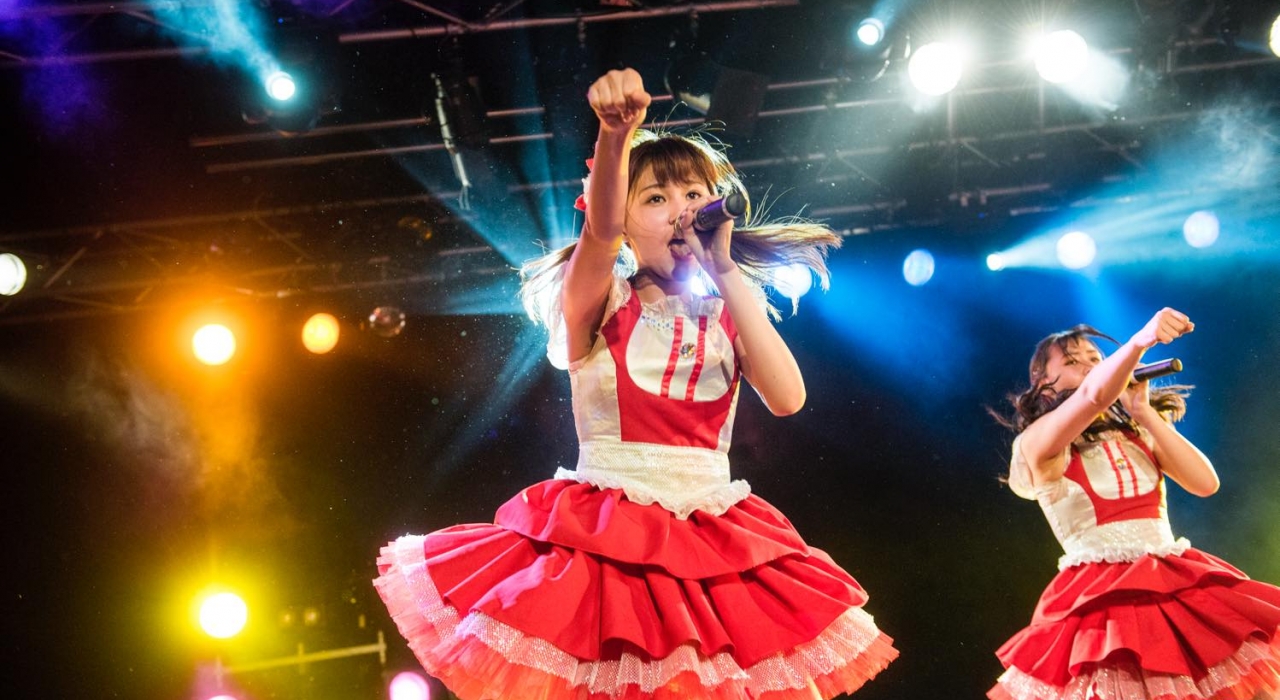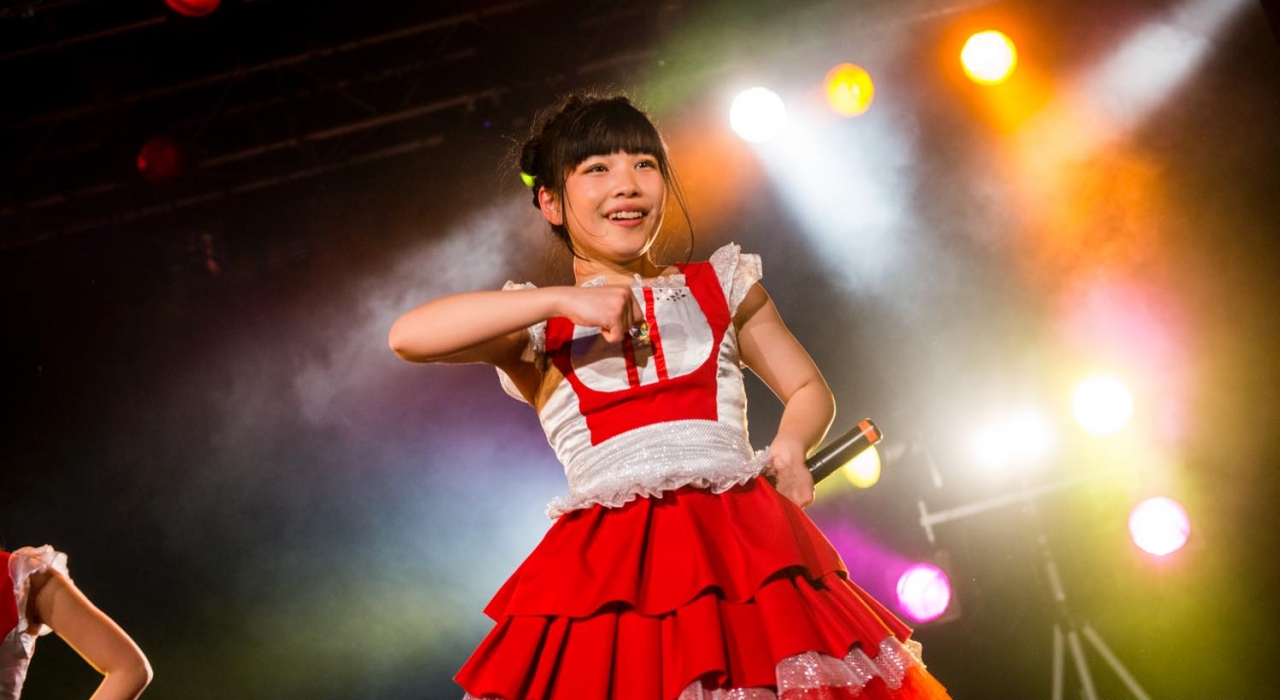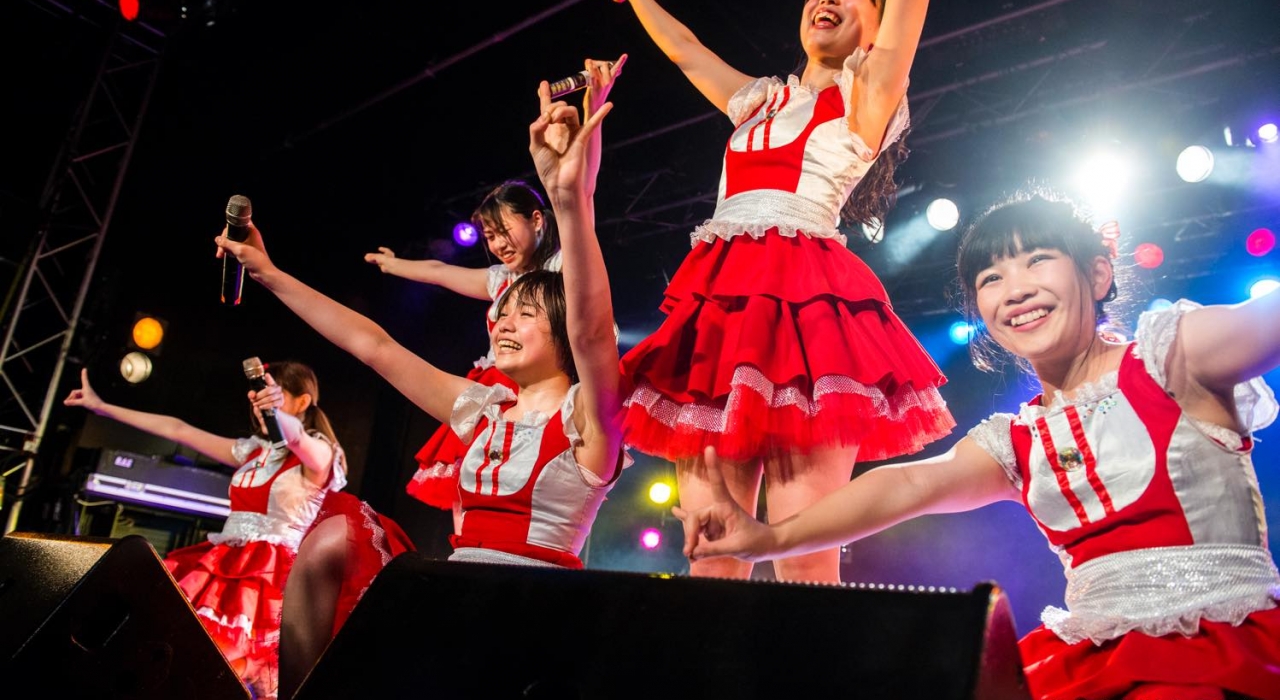 ---
Setlist
01. Ano tsukasa no ue made ~kirari namida koete~ (あの丘の上まで 〜キラリ涙超えて〜)
02. Kimi! Hero ni natte (君!ヒーローになって)
03. Toki no Kakera (瞬間のカケラ)
— VTR: Introduction —
"Our Life Calendar" (私たちの人生カレンダー) Short Play (narration by Pika☆Mai)
04. Ultra Ouenka (with Pika☆Mai) (ウルトラ応援歌)
— VTR: "Our Life Calendar" Making Of —
— MC —
05. No.1
06. Banjaai (バンジャー愛)
07. 888
08. Kimi ni arigatou (君にありがとう)
— MC —
09. Muga muchuu (無我夢中)
10. Chou Meccha Mecha (超めっちゃめちゃ)
11. Ano hi no jibun ni sayonara (あの日の自分にさよなら)
12. Tenkyu! (てんきゅ!)
13. Crouching Start (クラウチングスタート)
— ENCORE —
EN01. Yume no Michi (夢の道)
— MC: Graduation speeches —
— DOUBLE ENCORE —
WEN01. Ultra Ouenka (ウルトラ応援歌)
---
About the artist
ULTRAGIRL is an idol group formed in 2012 and currently active under Spiral Music. Their concept is to be "a cute ally of justice that will stand up to fill your heart with happiness", therefore their fans are called "heroes". They made their major debut on March 18th 2015 with double A-side single "No.1/Muga Muchuu". After the graduation of the last members of the original line-up, the group was renamed ULTRA and counts a total of five members.
---
Full gallery
---
Special thanks to Spiral Music staff for allowing us to write this report and take pictures of ULTRAGIRL during this live.