The « live monster » strikes again! Kozuki Serena's 6th one-man « eternal » live report
Solo "live monster" idol Kozuki Serena ended the year on a high note as December 30 was her sixth one-man live, held at Shinjuku Blaze in Tokyo. Staff and Serechu herself had advertised the live on social media pretty efficiently: for each retweet of the live announcement, 10 yen were deducted from the entrance fee… needless to say, the fans ended up being able to see their idol for free!
The main show was rythmed with Serechu's best power pop songs, starting off with the heart-warming VISION., as the audience danced along holding each other by the shoulder. One staff person even filmed the concert with a handheld camera directly from the audience, trying to keep up with the fans' energetic dancing throughout the entire celebration!
Most of the main show went smoothly, and Serechu only paused twice to chat with her fans and thank them for the support, or report a lost and found item in-between songs. Notably enough, as she has performed several "eternal versions" of her songs before, this time was the time for TOKIO's "LOVE YOU ONLY" to be adapted in such Serechu-style! Just like a couple of years before, she repeated the final chorus more than ten times in a row, each time pointing at a different fan in the audience, getting their own special "resu" from their idol.
Serechu took some time during the main show to also introduce and perform her two new songs: "Higher and Higher", in which she asked the fans to team up in groups of three to have a full audience of people lifted up in the air, and the fourth installment of "Saikyou Melody", accompanied with a lyrics MV!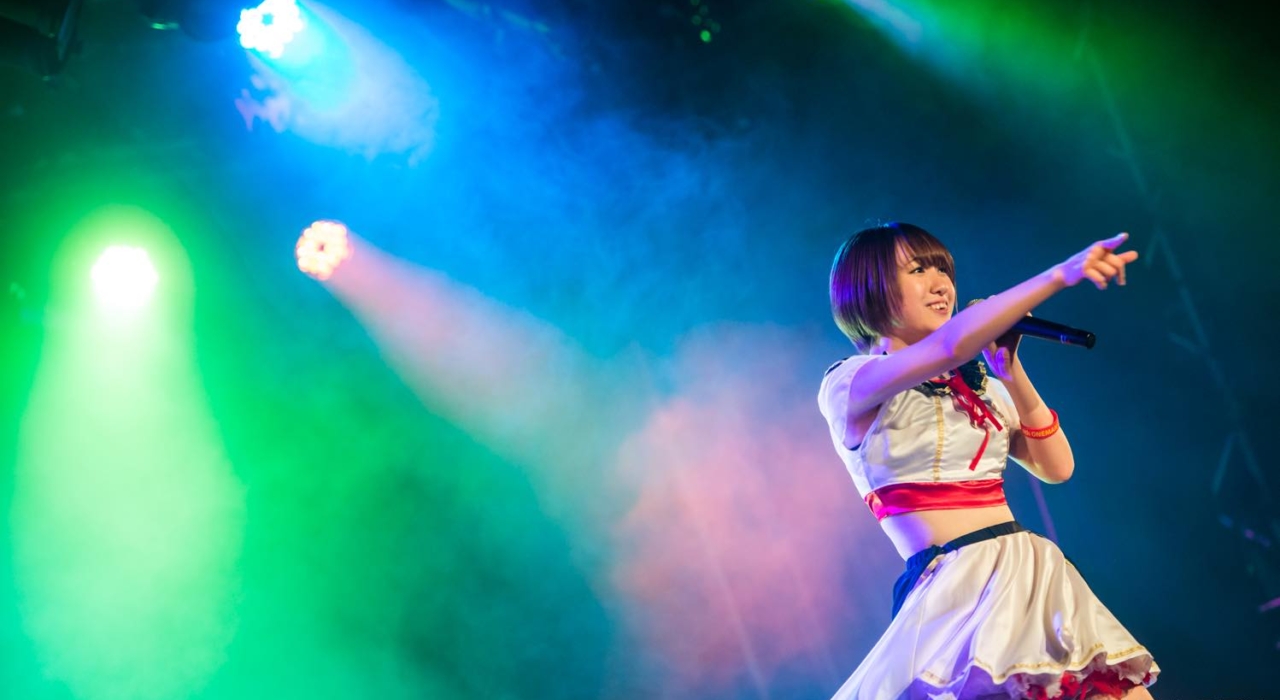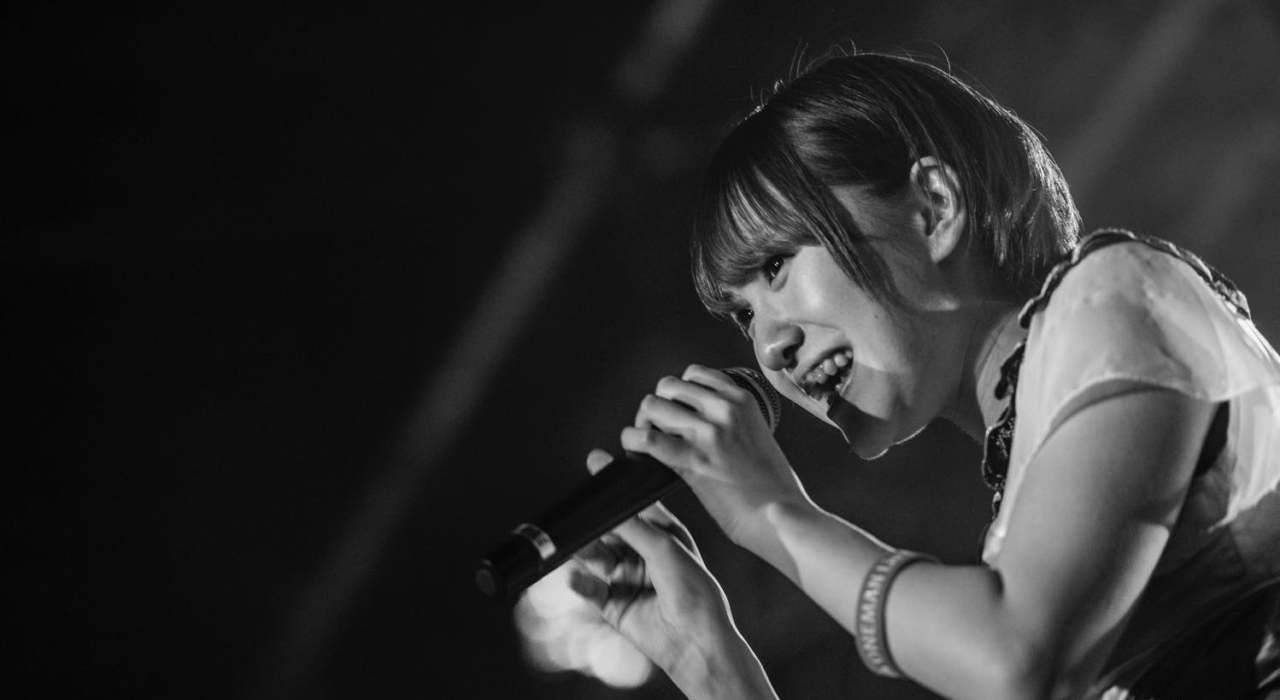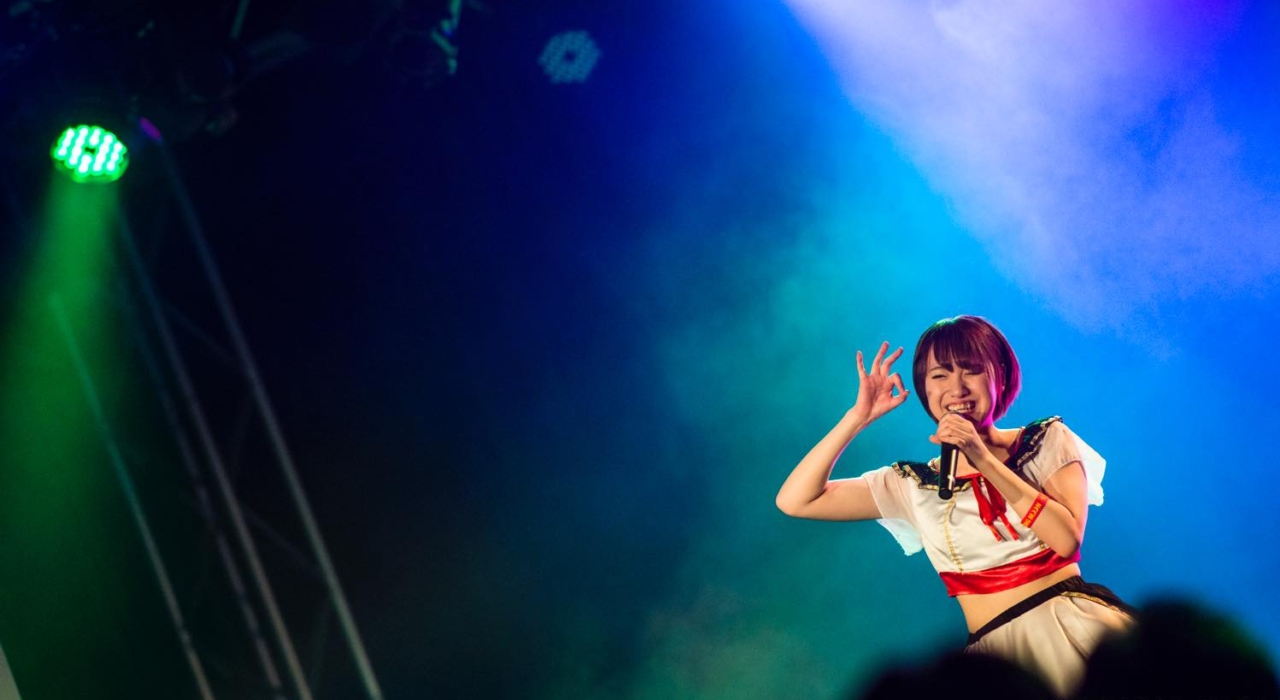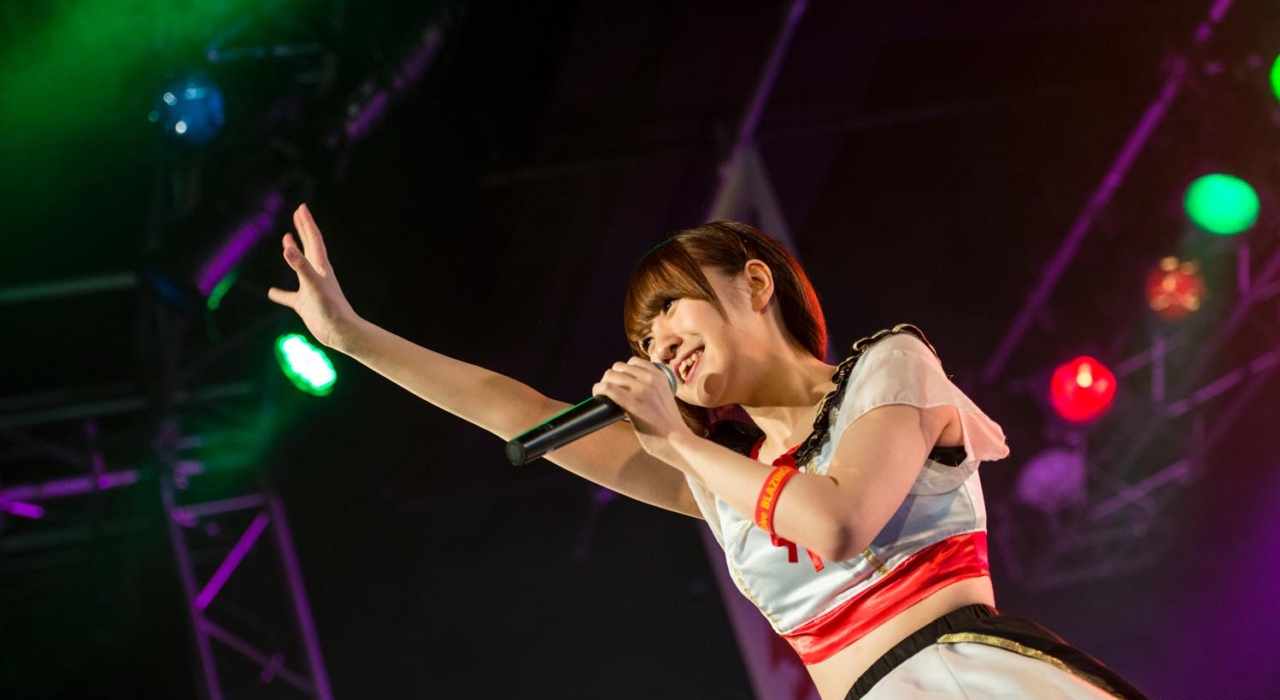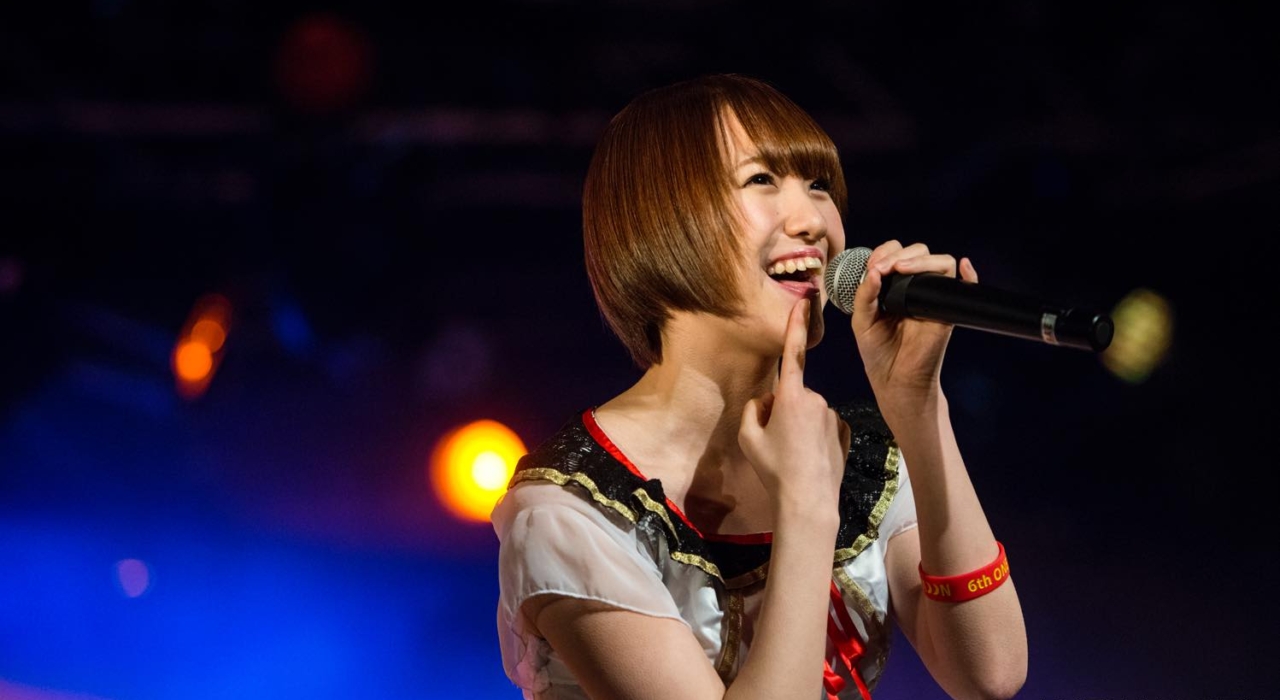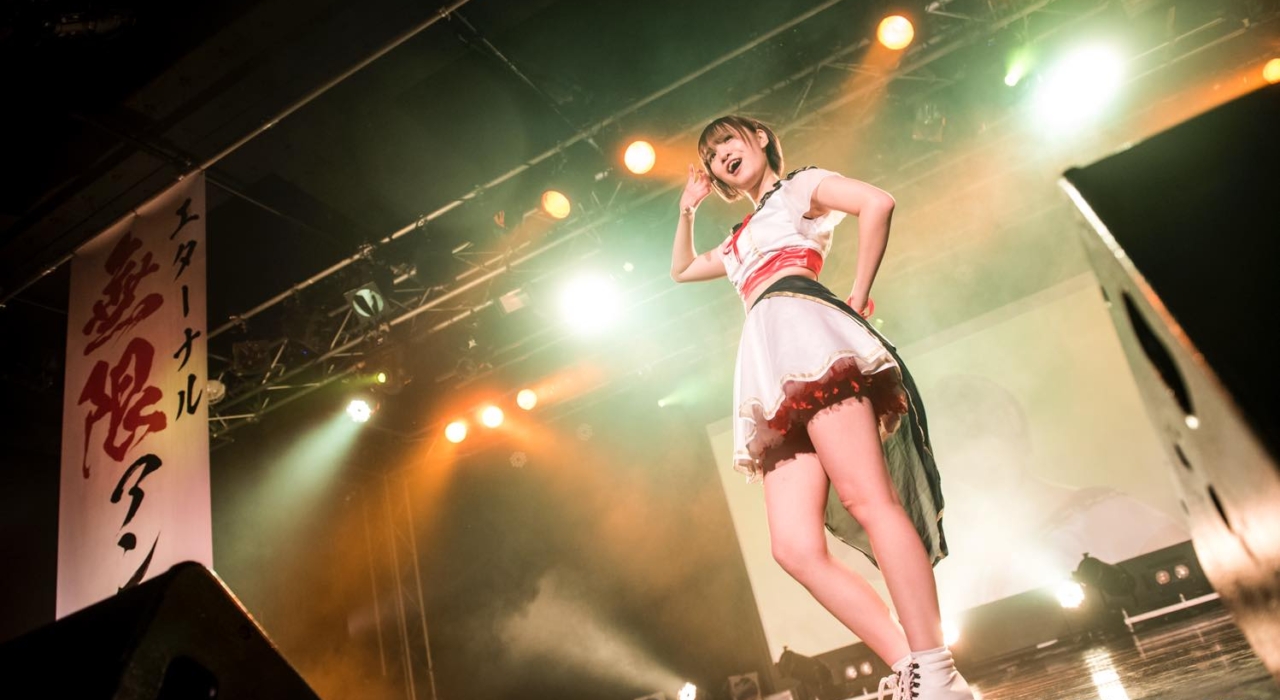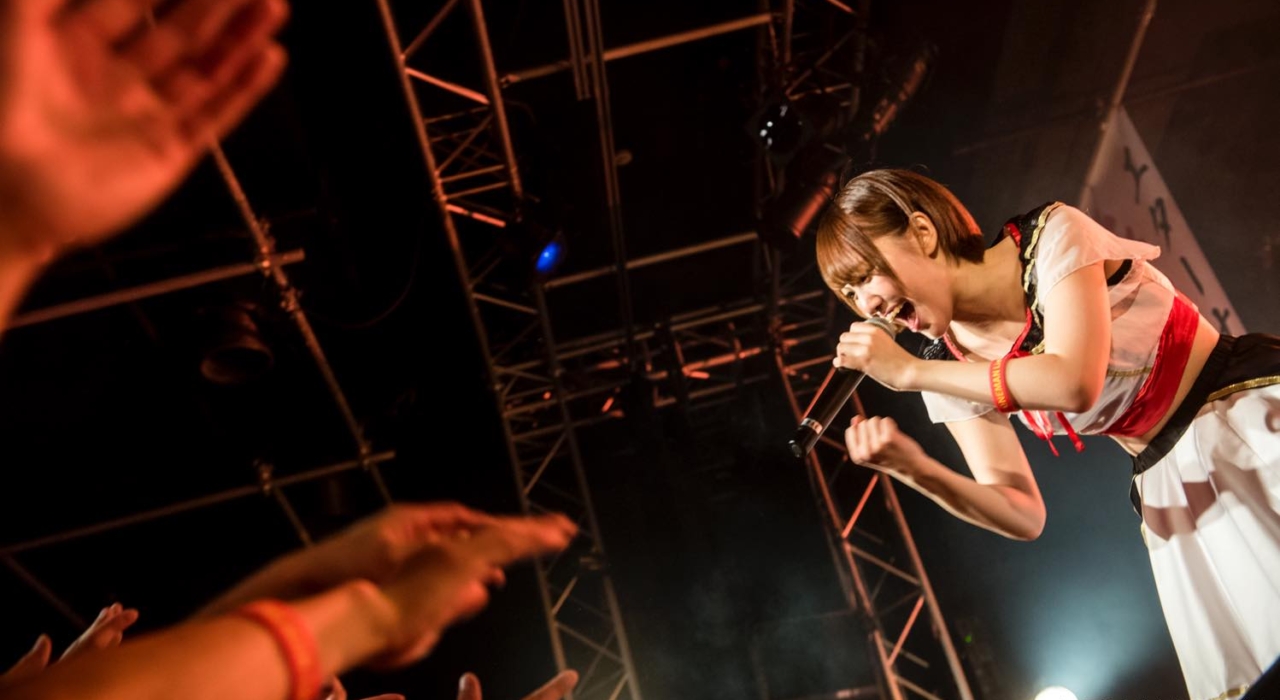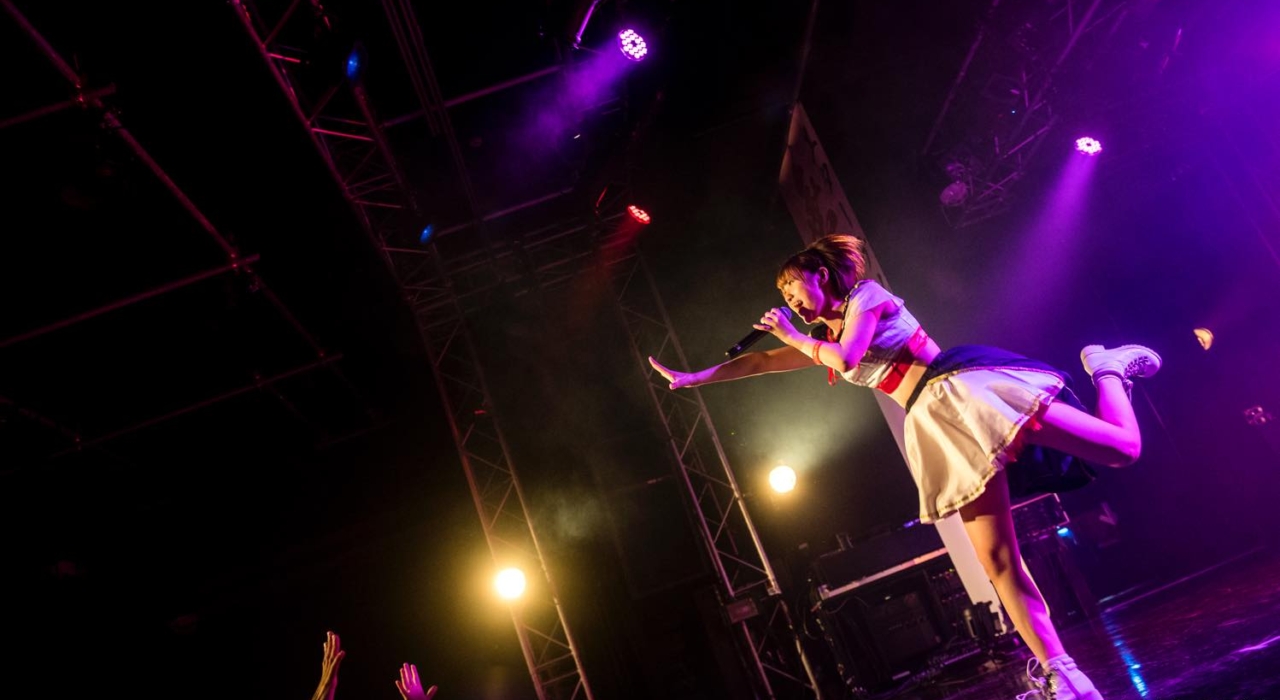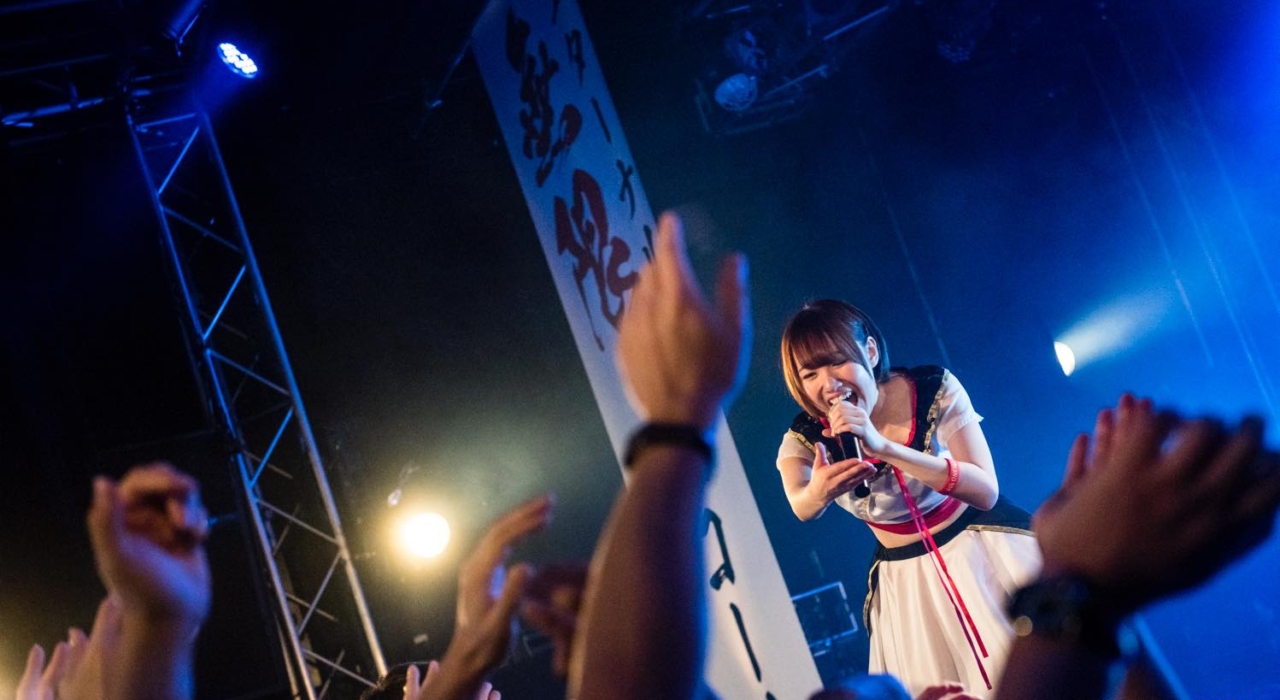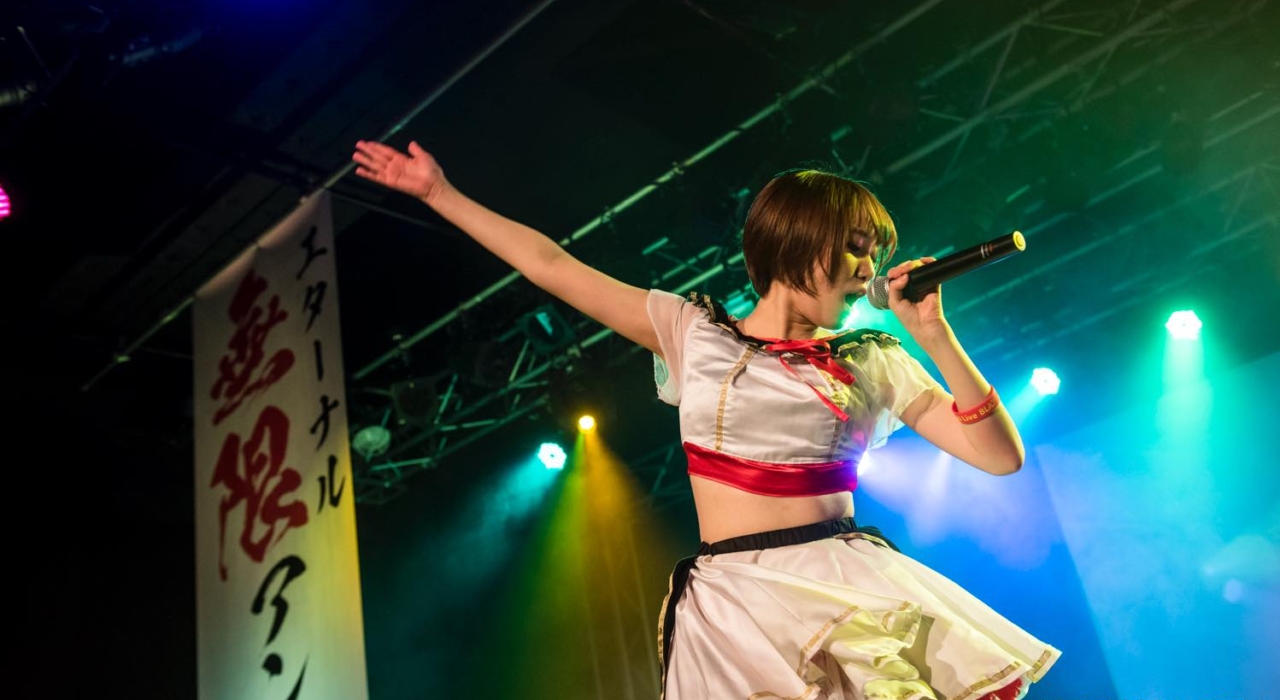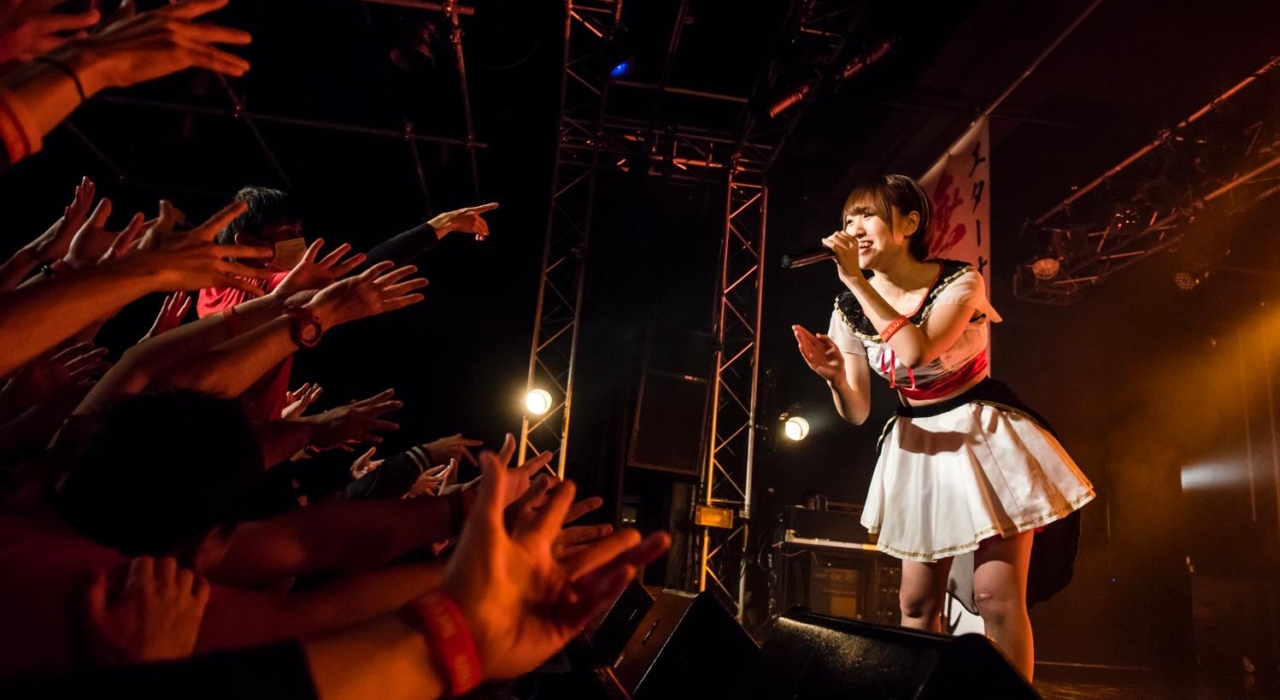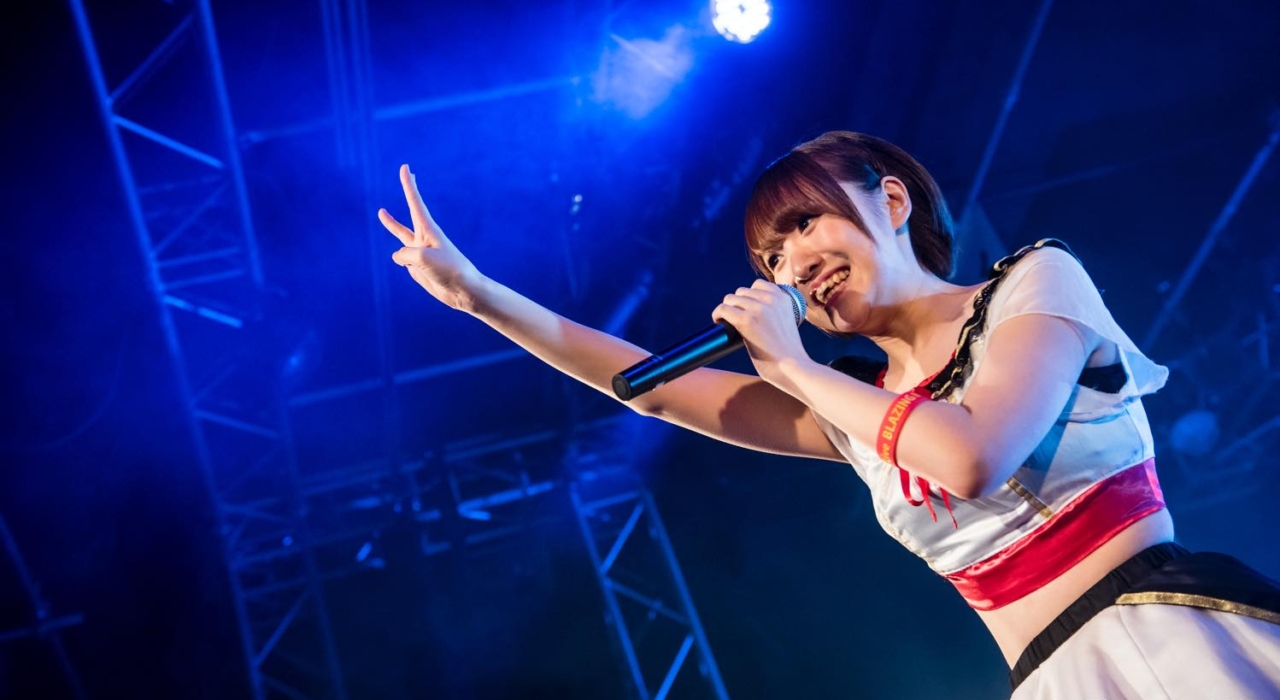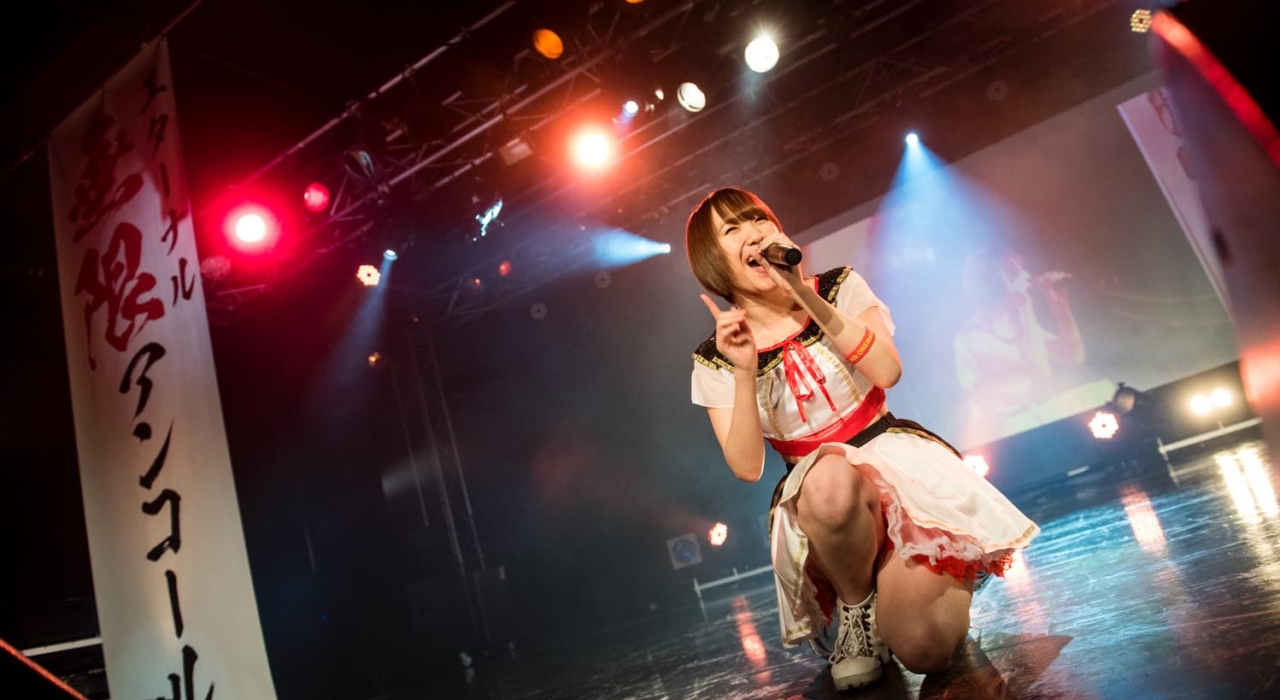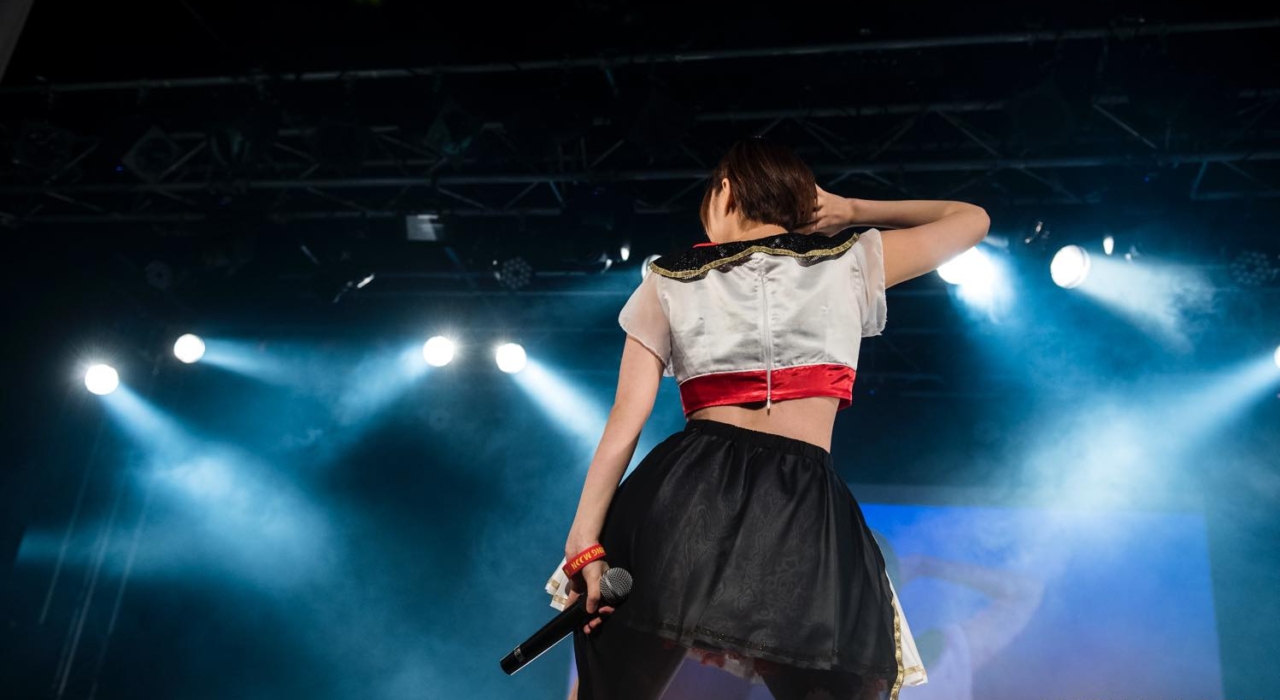 But the main sales point of the event, aside from the free entrance, was probably what both staff and Serechu called "Eternal Encore": as long as the fans kept calling, Serechu would come back on stage to perform one more song! As a result, the encore lasted for not less than eleven songs! It only stopped when the producer stepped on stage to let everyone know the time was up and they had to leave the venue for another event…
The encore let Serechu perform some songs a second time, but she also covered a couple of new popular tracks, like legendary idol song "Romantic Ukare Mode" by Fujimoto Miki, or the heartfelt "Kimi no shiranai monogatari", originally by supercell! The second performance of Horie Yui's "Scramble" was also an "eternal version", looping the last chorus many times in a row and the fans running in circles faster and faster every time…
You would think that performing for two hours and a half would get anyone exhausted, but Kozuki Serena assured her fans she still had some energy in store and would have loved to keep going! As she thanked everyone in a last MC, she also shed some tears as she confessed she had done some thinking about graduating at some point, growing frustrated that she did not get as many jobs as other idols. But she ultimately decided to push forward and fill Shinjuku Blaze with red tee-shirts wearing fans, and she did! The concert was a huge success and these doubts turned into happy tears.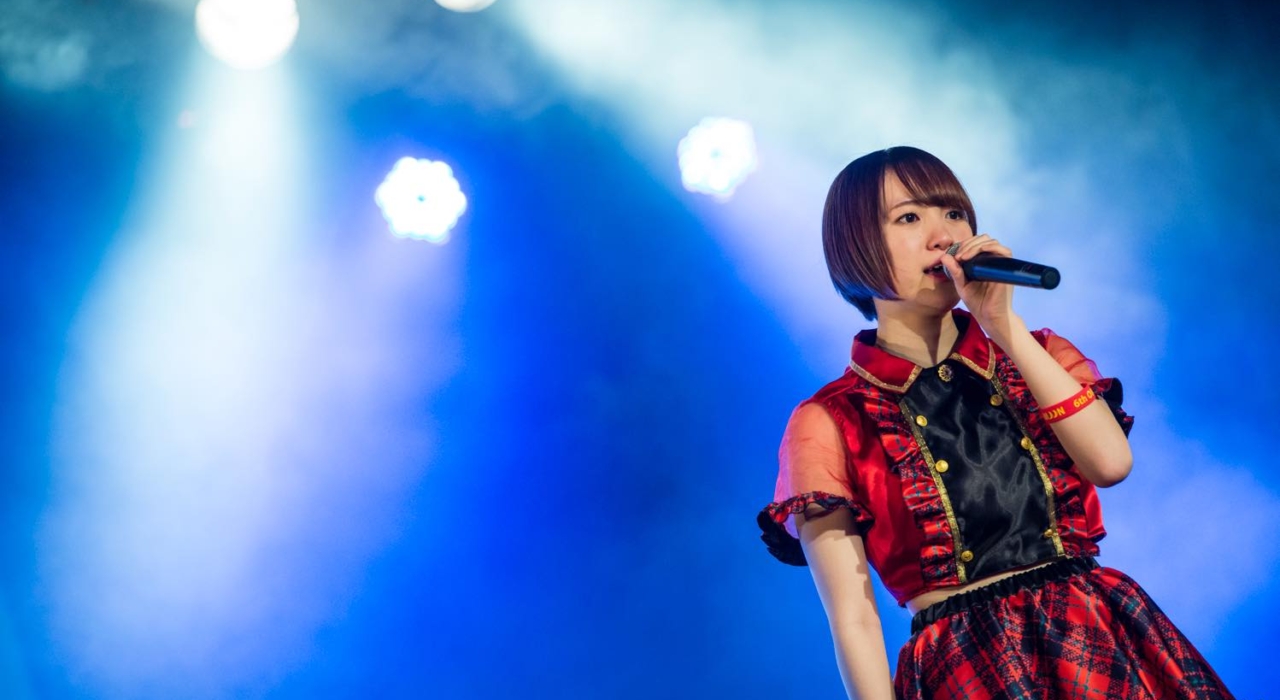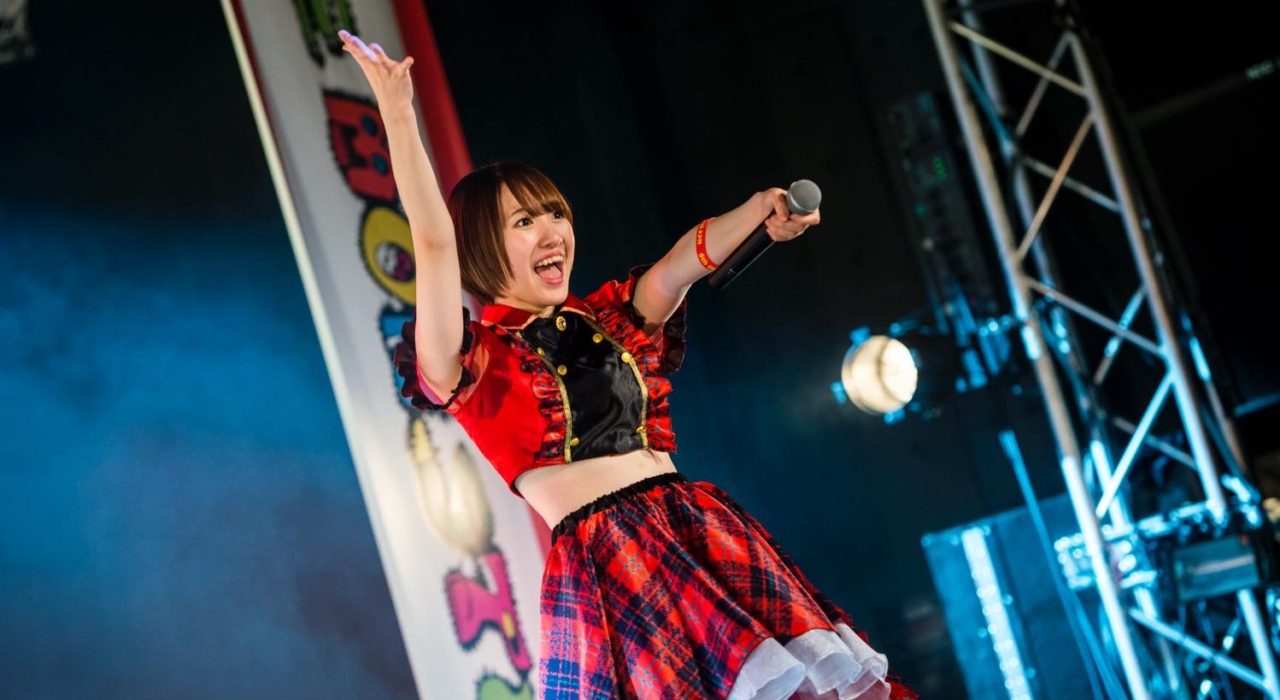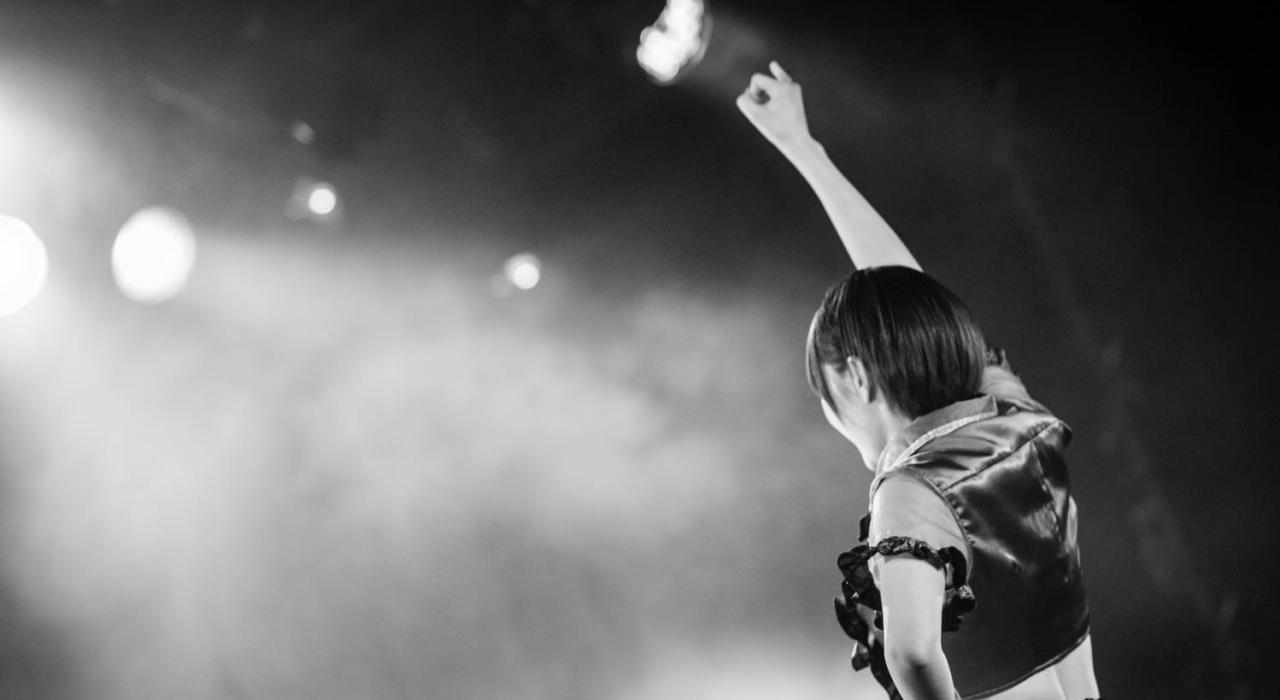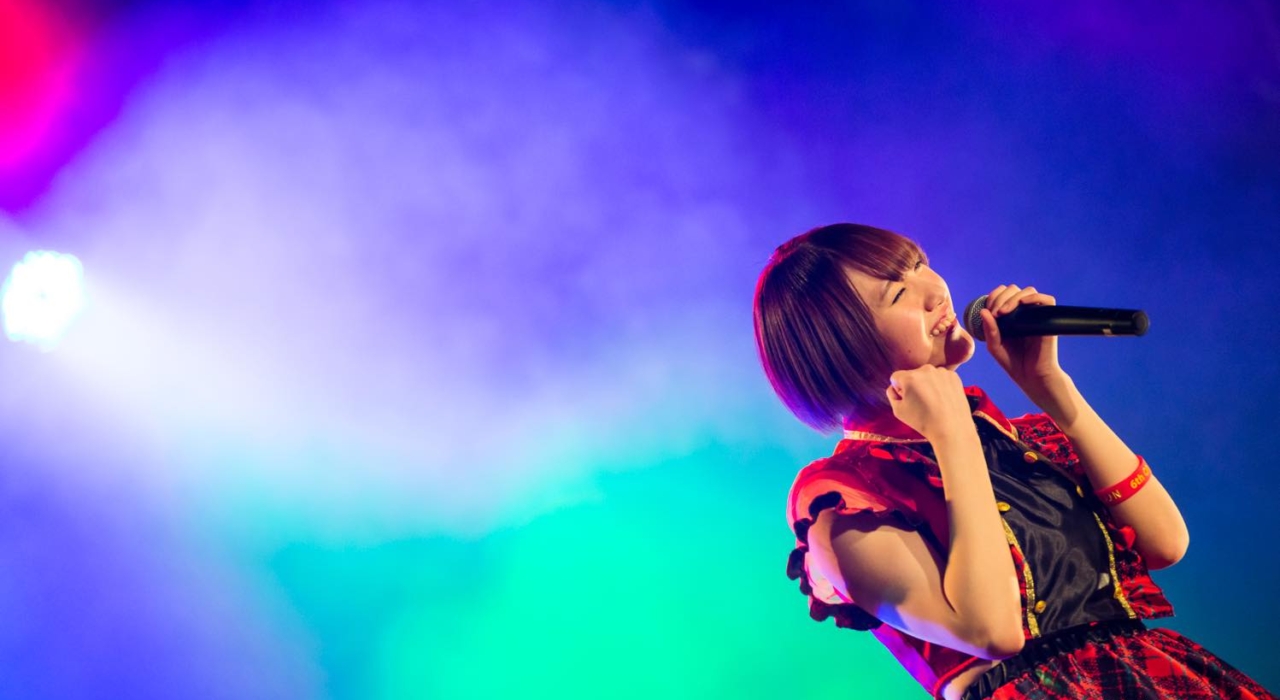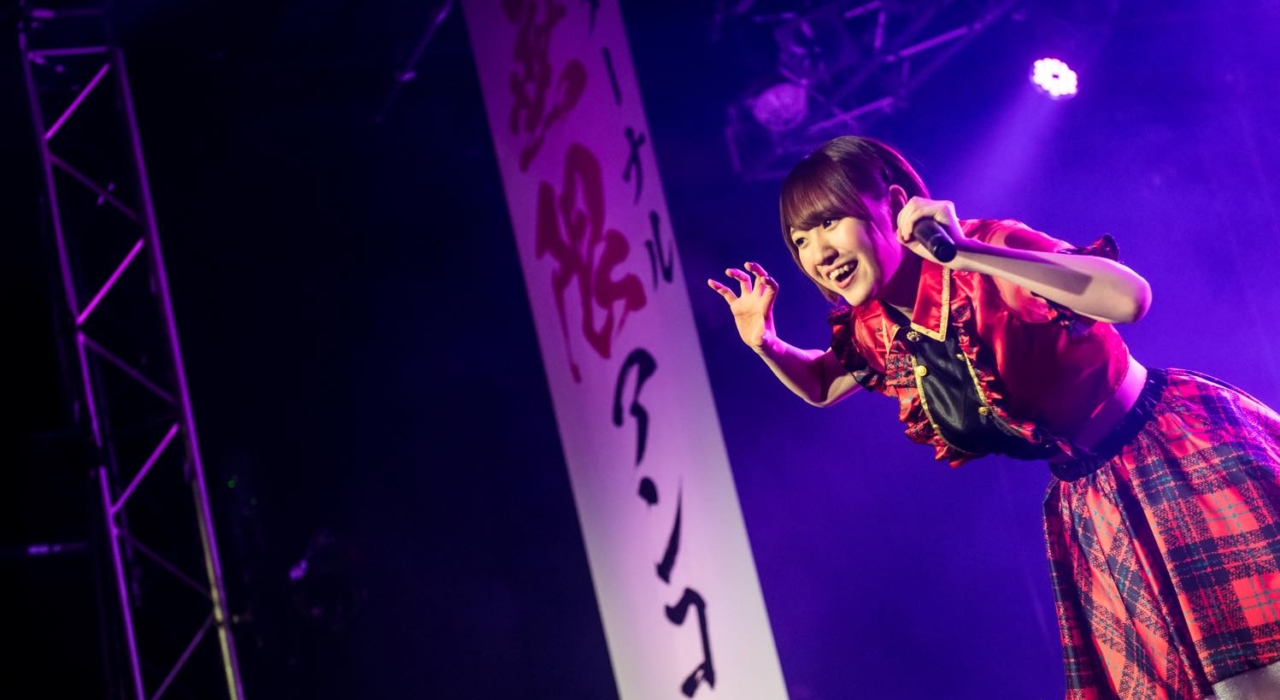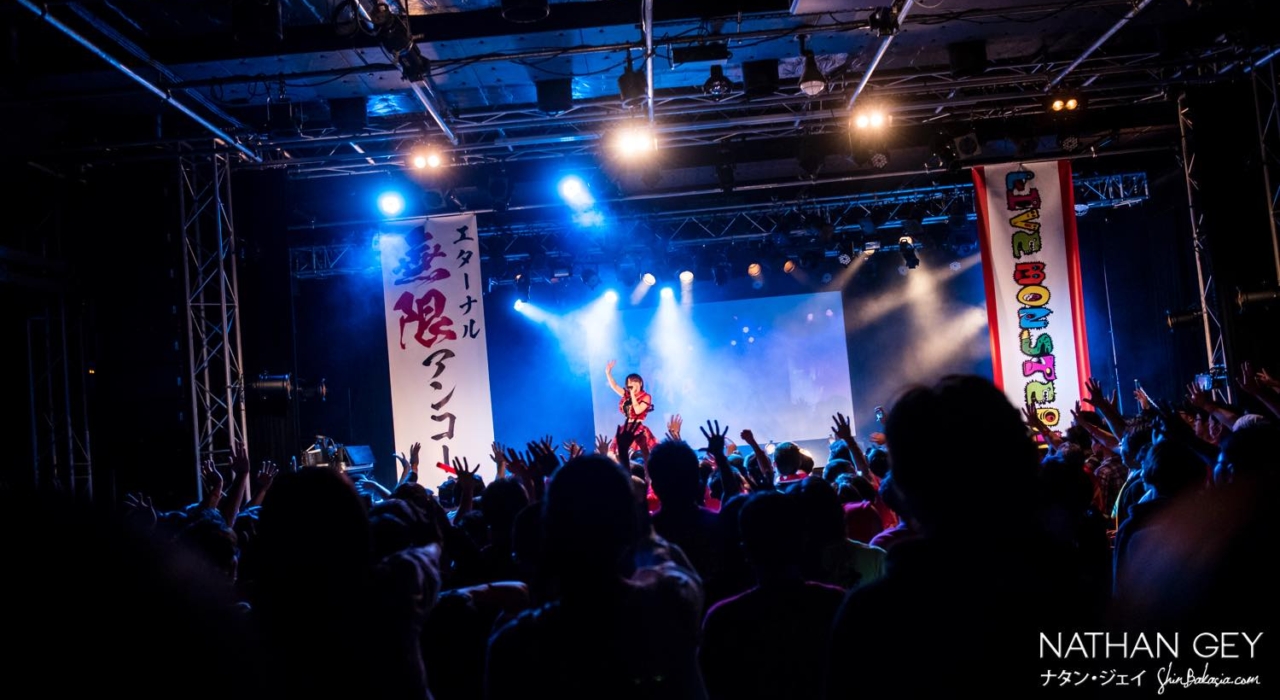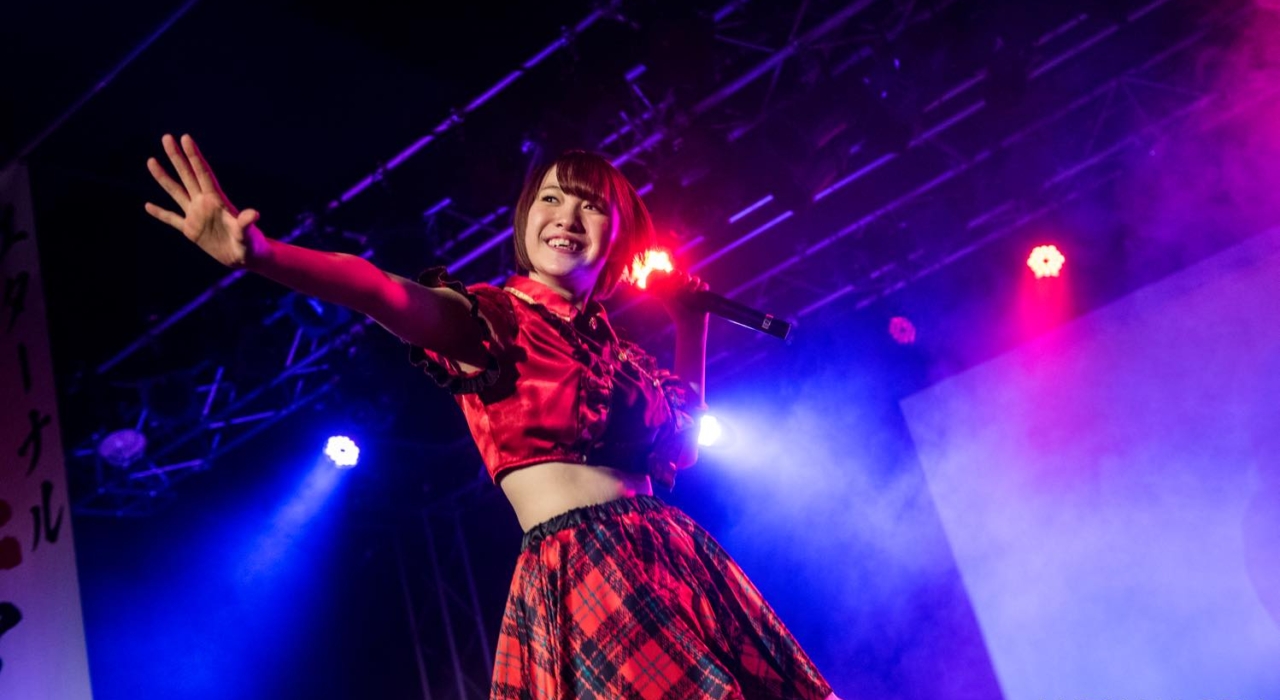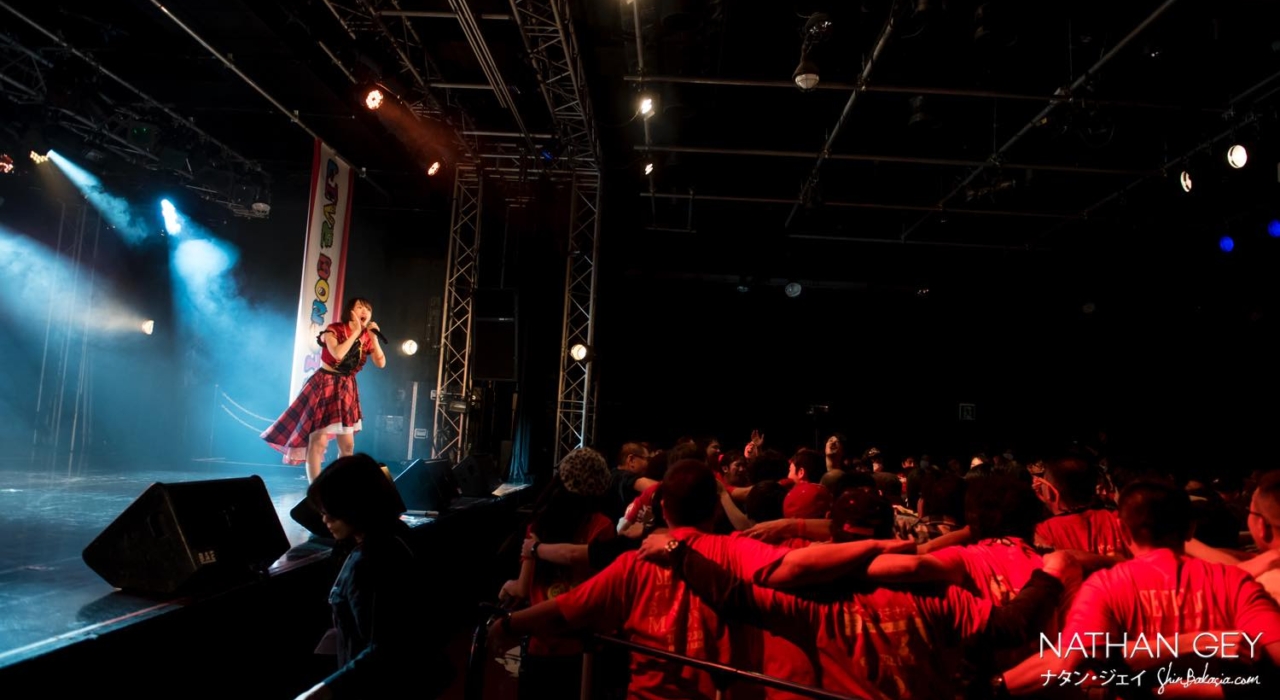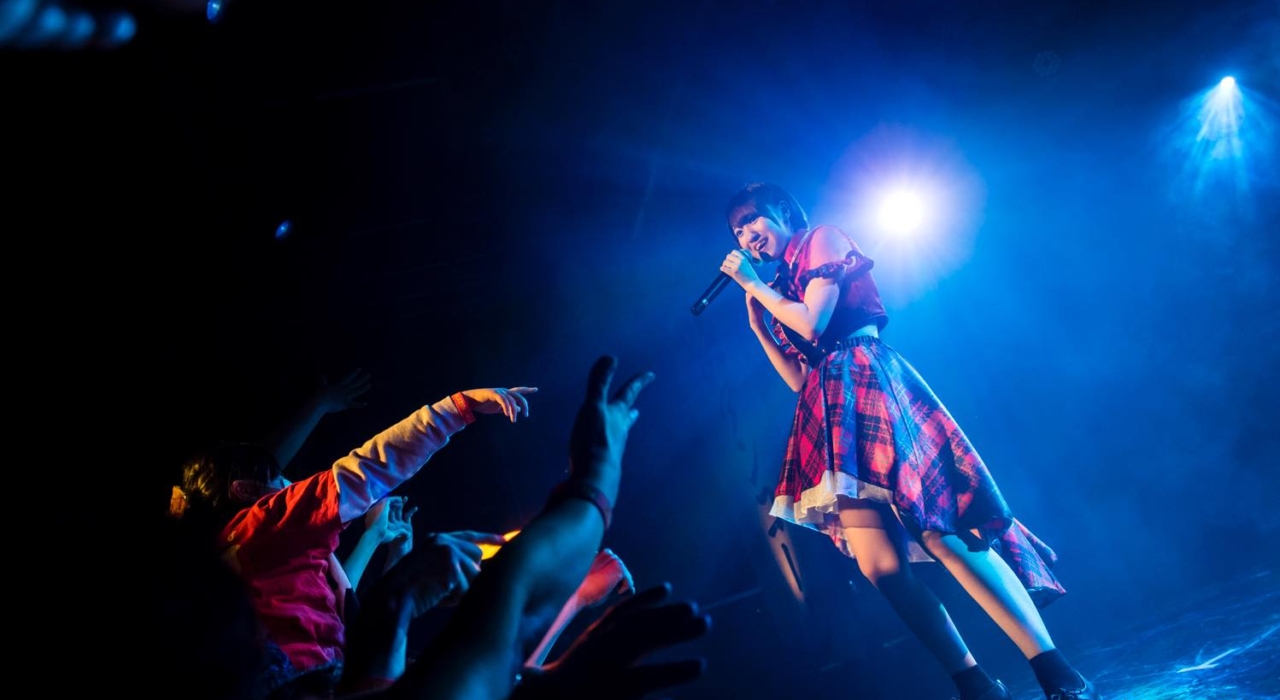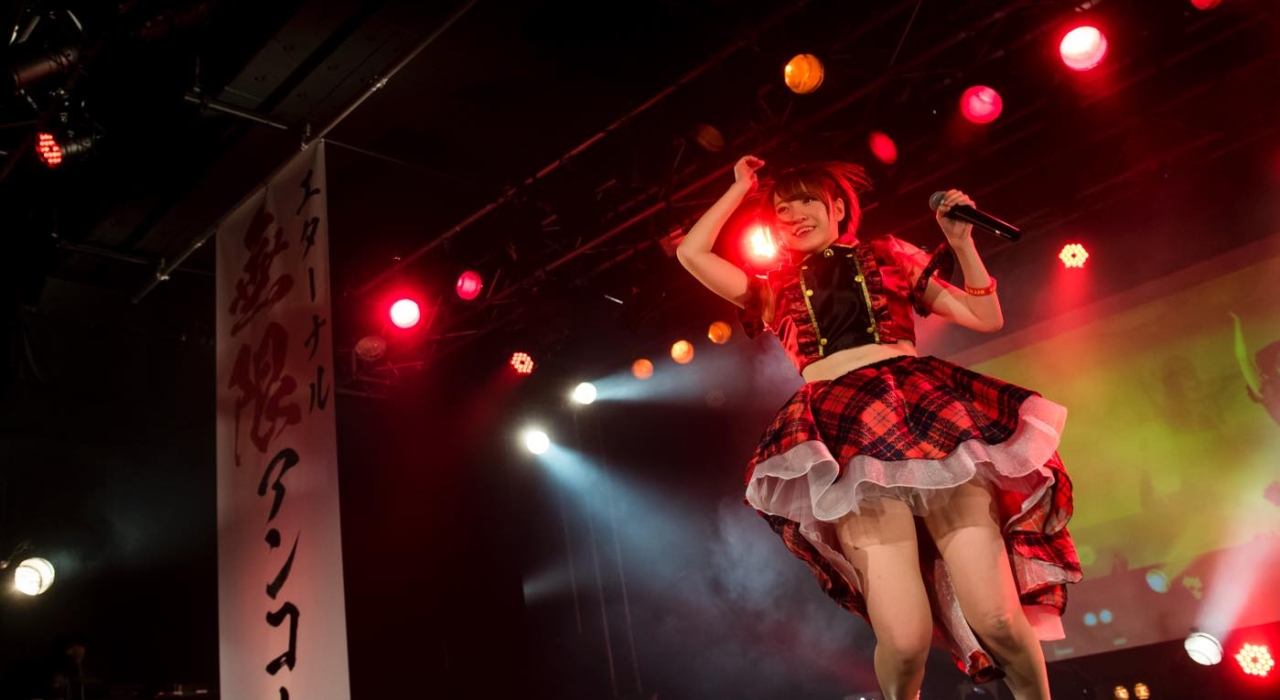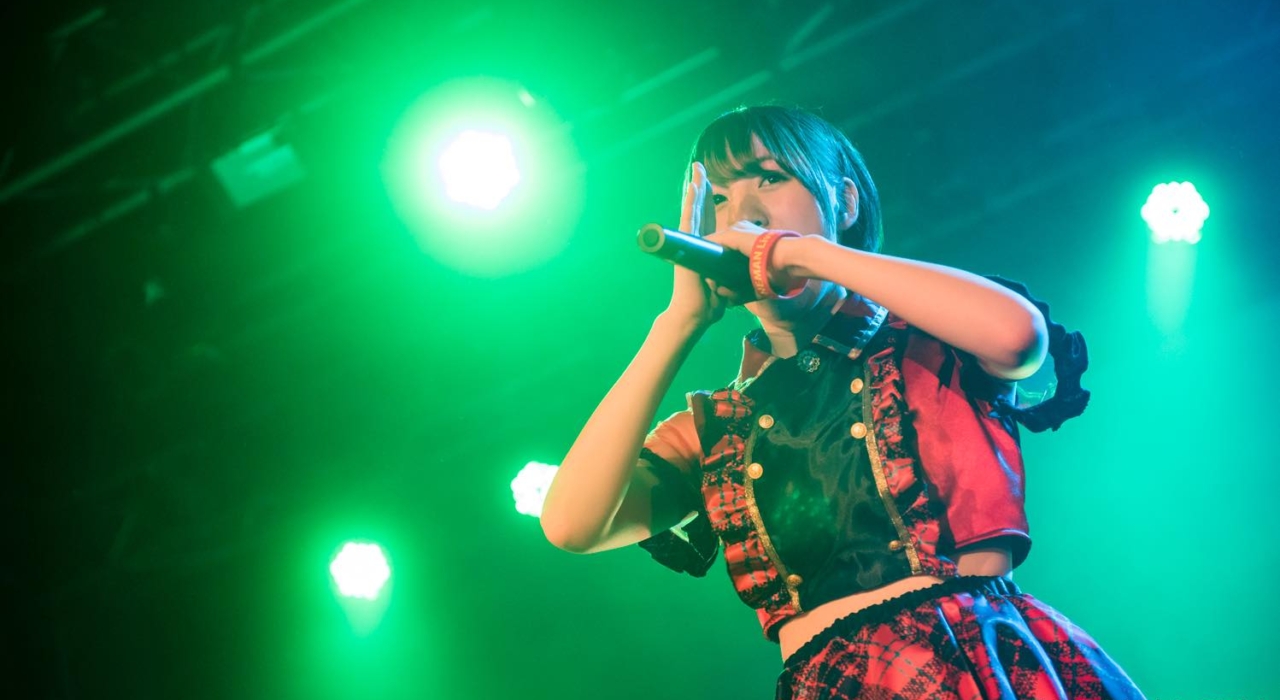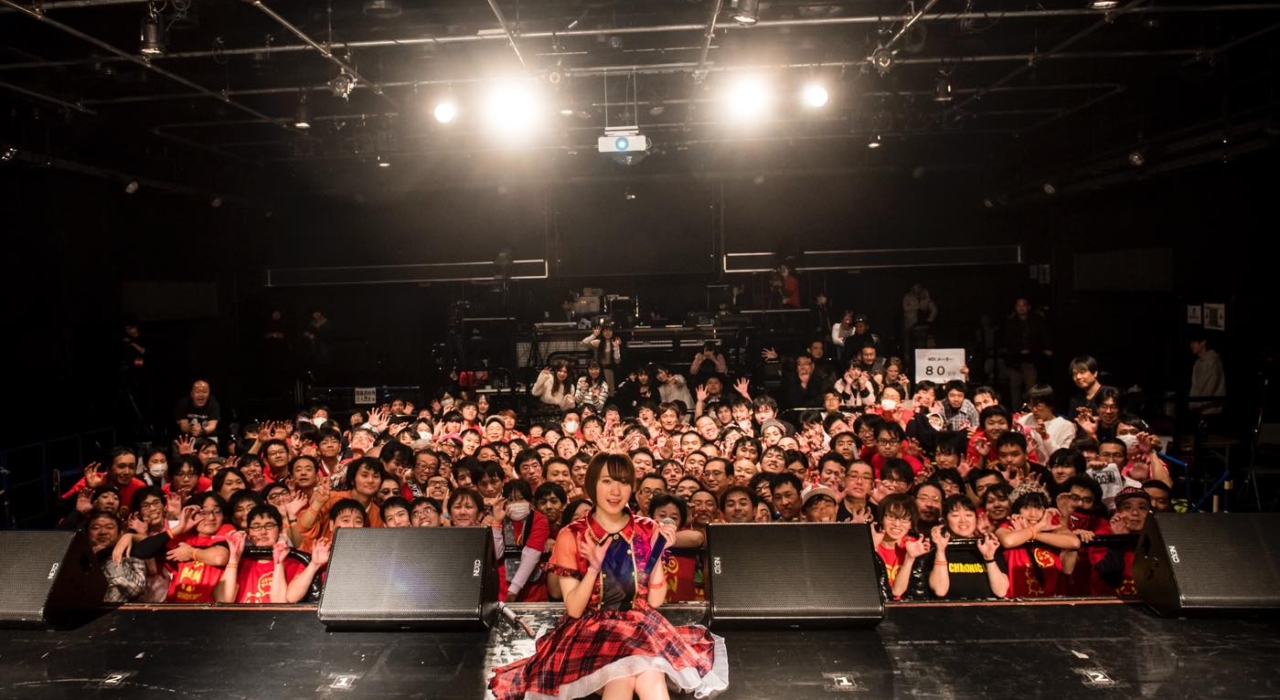 Unfortunately, the show had to end and goods sales had to be moved to a different venue, but everyone left with a smile on their faces. If you ever stop by Tokyo and wish to experiment the underground idol culture, Kozuki Serena's shows are warmly recommended, as her music is fun and catchy, and her fans are friendly and very entertaining to watch!
Who knows, maybe you will even end up joining the spinning whirlpool on Scramble or happily jump on VISION.?
---
Setlist
Main show
1. VISION.
— Introduction MC —
2. High Tension Girl (ハイテンションガール)
3. Shake the DiCE (Tenchimuyou! Ryo-ohki 4 ending song)
4. Guruguru hajikesshon! (ぐるぐるはじけーしょん!)
5. Tenchimuyou! (天地無用!, Tenchimuyou! Ryo-ohki 4 opening song)
6. Scramble (スクランブル, originally by Horie Yui, School Rumble opening song)
7. Odocchaina! (踊っチャイナ!)
— MC —
8. Kokuhaku⭐️Three Count (告白⭐️スリーカウント)
9. Japanese Culture (じゃぱにーずかるちゃー)
10. Kimi to boku no tsunagu uta (君と僕の繋ぐ歌)
11. Daisuki Switch (ダイスキスイッチ)
12. Night Jungle War (ナイトジャングルウォー)
13. LOVE YOU ONLY (originally by TOKIO, eternal version) 
14. DAYS OF DASH
15. Interface
16. Higher and Higher (new song) 
17. Saikyou Melody 2 (最強メロディー2)
18. Saikyou Melody 3 (最強メロディー3)
19. Saikyou Melody 4 (最強メロディー4, new song)
Eternal encore
1. butter-fly (originally by Wada Kouji)
2. Kamatte Datte (かまってだって)
3. Romantic Ukare Mode (ロマンティック浮かれモード, originally by Fujimoto Miki)
4. Higher and Higher
5. Shake the DiCE
6. Scramble (スクランブル, eternal version)
7. Hajimete no Chuu (初めてのちゅー)
8. Japanese Culture (じゃぱにーずかるちゃー)
9. Saikyou Melody 4 (最強メロディー4)
10. Kimi no shiranai monogatari (君の知らない物語, originally by supercell)
11. Michishirube (道導)
12. VISION.
13. Kimi to boku no tsunagu uta (君と僕の繋ぐ歌)
---
About the artist
Born in 1999, Kozuki Serena (hereafter, Serechu) is a solo idol from Nagano prefecture, who debuted in April 2014 under Rednose Corporation. Her style is defined with the term "power pop", as her performances are always extremely energetic and filled with interactions with her audience. Serechu has now released over 10 singles, her 10th single « interface » having been released on October 31st 2017.
---
Full gallery
---
Special thanks to Rednose Corporation staff for allowing us to write this report and take pictures of Serena during this live.